Mintz's Fifth Annual Employment Law Summit
Date: April 30, 2019
Time: 8:00AM - 2:50PM
Location: Princeton Club of New York
Join us on April 30, 2019 for Mintz's Fifth Annual Employment Law Summit as we bring together thought leaders to discuss the employment law hot topics of the day. This year, we are pleased to announce Heather MacMaster, the Deputy General Counsel of the New York State Workers' Compensation Board, as our keynote speaker. She will focus her remarks on the New York State Paid Family Leave Law and related leave management issues. We will also host segments that cover many of the issues that arise during the employee life cycle – from hiring to retention to separation to post-separation, including issues related to discrimination and harassment, including #MeToo, performance management and leave and disabilities, reductions in force, separation agreements and releases, post-employment employee mobility issues, and much, much more. CLE and HR Credit both available.

If you have any questions, please email [email protected].
Topics Covered:
Managing Legal Risks in the Hiring Process

This segment will highlight the legal risks and best practices employers may encounter as they move from recruiting to hiring to onboarding.  From job postings, to employment applications and interview questions, to the conditional job offer and orientation, an employer's efforts to comply with the law can make all the difference between a costly lawsuit and a successful hire.

Presenters: Andrew J. Bernstein,  Tyrone P. Thomas 

Performance Management and Risk Mitigation

This panel discussion will focus on best practices for performance management and mitigating risk in implementing personnel decisions or responding to employee accommodation requests or discrimination claims. We will explore questions such as how should an employer respond when a poor performer complains about discrimination or harassment? Or what are my options when an employee with a disability seeks an extended leave of absence or a telecommuting arrangement? We will also explore best practices for complying with NYC's new cooperative dialogue law.

Panelists: Christopher D' Angelo,  Elana Marcus,  David Reid 

Moderator: Jessica W. Catlow

Employee Relations and #MeToo

In this segment, our panel will provide their insights on the #MeToo movement's continued impact on the workplace and offer tips on complying with New York State and New York City's new anti-harassment laws. We will explore, among other topics, how best to (1) create a culture of compliance, professionalism, and respect; (2) revamp policies, procedures, and investigation processes; and (3) deliver effective training.

Panelists: Philip Berry,  Chérie Schaible,  Elena J. Voss 

Moderator: Richard H. Block

Separation of Employment – Getting it Right

The time has come to end the relationship. And whether or not the separation is amicable, there are many issues employers must address to avoid potential liability and maintain goodwill with their alumni. This segment will explore issues related to employee separations, including exit interviews, final pay requirements, separation agreements and releases, reductions in force, and more. We will also discuss practical tips for addressing issues that may arise.

Presenters: Katharine O. Beattie,  David Barmak

Keynote 

This year, the Summit will feature Heather MacMaster, the Deputy General Counsel of the New York State Workers' Compensation Board. The WCB enforces New York's Paid Family Leave Law and Ms. MacMaster is one of the key officials behind its enforcement efforts. Ms. MacMaster will cover selected issues with respect to the law and related leave management issues.  Her remarks will be followed by a Q&A.  

Keynote Speaker: Heather MacMaster

Protecting Yourself After Your Employee is Gone

Employers entrust their employees with their confidential information and trade secrets and their most valuable customer relationships. An employee's departure magnifies these issues. This final segment explores best practices for preserving confidentiality, safeguarding trade secrets, protecting customer relationships and goodwill, and guarding against unfair competition This segment will also explore how, if at all, employers can manage the employee's social media and other communications post-employment.

Presenter: Jennifer B. Rubin
Speakers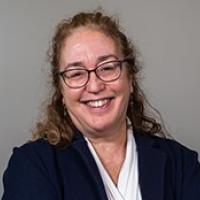 Heather McMaster
Speaker
Heather MacMaster serves as Deputy General Counsel at the New York State Workers' Compensation Board. Ms. MacMaster has been with the Board for 20 years and was instrumental in drafting the Paid Family Leave legislation. Ms. MacMaster received her J.D. from Brooklyn Law School in 1991. Before entering state service, Ms. MacMaster worked in private practice. She received her B.A. from Smith College.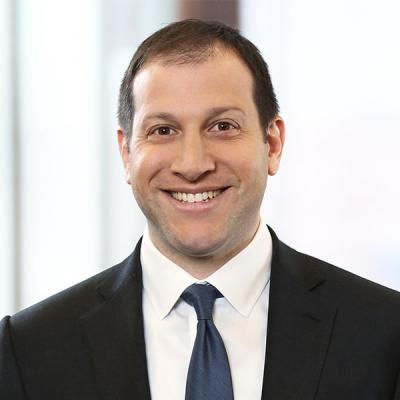 Michael Arnold is Chair of the firm's Employment, Labor & Benefits Practice. He is an employment lawyer who deftly handles a wide array of matters.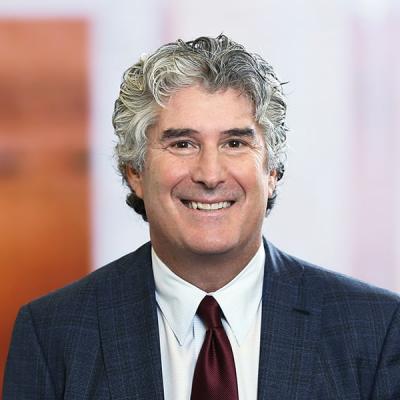 Andrew is a seasoned transactional attorney who advises public and private companies, as well as C-Suite and business executives, on a broad range of sophisticated compensation matters. Speaker Speaker Speaker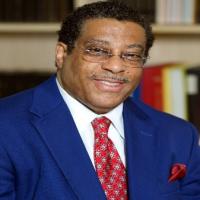 Philip Berry
Speaker
Philip is the president of Philip Berry Associates. He established Philip Berry Associates to help organizations succeed through managing the full range of human resources opportunities and challenges. The firm's 360-degree approach to success focuses on people at all rungs of the corporate ladder, workplace inclusivity, conflict resolution, productivity maximization, innovation, and communication. Philip holds an MBA from Xavier University, a master's degree in social work from Columbia University, a bachelor's degree from Queens College, and an associate degree from Manhattan Community College. He is certified by the International Coaching Federation and is a certified minority supplier. Speaker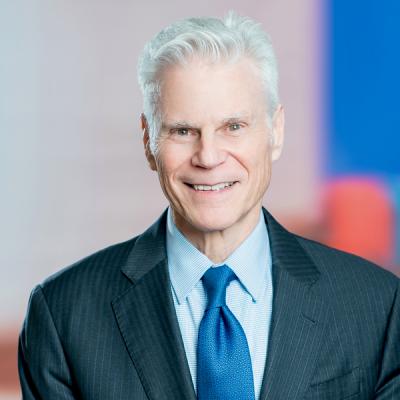 David Barmak is an experienced trial lawyer at Mintz who focuses his practice on employment law and HR issues. He litigates cases in federal and state courts and arbitrations across the country. David counsels clients on compliance and employee relations issues and risk reduction options.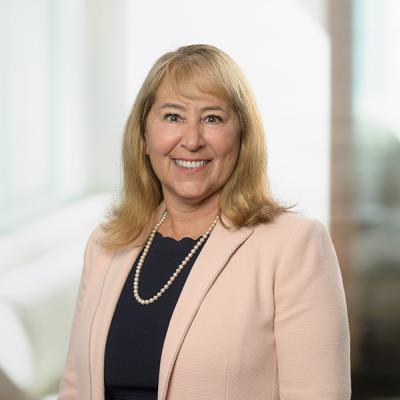 Jennifer B. Rubin is a Mintz Member who advises clients on employment issues like wage and hour compliance. Her clients range from start-ups to Fortune 50 companies and business executives in the technology, financial services, publishing, professional services, and health care industries.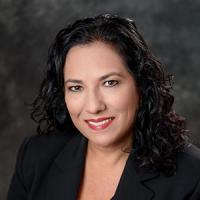 Elena Marcus
Speaker
Elana Marcus has extensive experience and expertise in Human Resources and Employment Law. Prior to becoming a consultant in 2008, she was an Employee Relations Specialist for Goldman Sachs and Lehman Brothers in New York for many years. Before that, she practiced Labor and Employment law at Epstein Becker & Green in New York, was an Assistant District Attorney in Bronx County, and worked as a Human Resources Generalist at Atlantic Richfield Company in Los Angeles.

Elana has trained and coached hundreds of employees in various fields of business on numerous Employee Relations topics. She has conducted hundreds of investigations of employee complaints filed internally and externally with government agencies, in a variety of employment contexts. She also serves as a Mediator for the United States District Court, Southern District of New York.

Elana earned her Bachelor of Science in Industrial and Labor Relations from Cornell University and her Juris Doctor degree from Cardozo Law School. Elana is admitted to practice as an attorney in New York and New Jersey.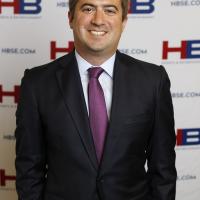 David Reid
Speaker
David Reid is Associate Counsel for Harris Blitzer Sports and Entertainment, the sports and entertainment company that operates the Philadelphia 76ers, New Jersey Devils and Prudential Center, among others. David handles a wide variety of legal matters for HBSE, including: commercial contract drafting, review and negotiation; collective bargaining; negotiating and drafting employment and consulting agreements for various employees and independent contractors; and advising internal stakeholders on compliance with federal and state law, as well as NBA and NHL rules and regulations. Prior to joining HBSE in 2016, David spent six years practicing employment and labor law, most recently with Proskauer Rose LLP. David lives in Brooklyn, NY with his wife Kathryn and their two-year-old son James.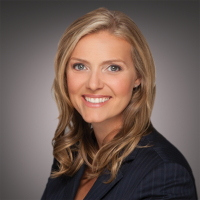 Chérie Schaible
Speaker
Chérie Schaible is the General Counsel at Ankura where she is responsible for all legal, compliance, corporate governance, and regulatory affairs. Chérie has more than 15 years of experience advising and representing clients on corporate governance, complex corporate transactions, restructurings, financings, regulatory, and compliance matters. Her wide range of clients has included corporations, financial institutions, institutional investors, insurance companies, and private equity and hedge funds. She is based in New York. Elena J. Voss
Speaker
Associate General Counsel at the Metropolitan Museum of Art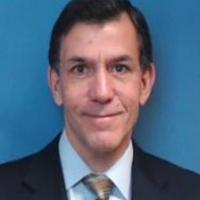 Christopher D'Angelo
Currently Chris heads up the Labor, Employment, Benefits and Workers Compensation Group as Associate General Counsel at Con Edison in New York City. He has spent the bulk of his career as a management-side labor and employment lawyer since 1985, with large firm and small firm experience. His work experience has been two-fold. There has always been a heavy focus on compliance, advising clients in all facets of this practice area (i.e. federal, state and local discrimination laws, FLSA, FMLA, NLRA, WARN, EPPA, employment contracts, executive compensation, restrictive covenants, severance agreements, reductions in force, whistleblower laws, collective bargaining negotiations), in a variety of factual situations from pre-employment through discipline and/or discharge. Twenty years ago, Chris collaborated with a partner on the creation of a workplace EEO and harassment training presentation which is regularly updated; the presentation has been given, either alone or with a co-presenter, to numerous clients on a regular basis over the last twenty years.