Teammates You Can Trust
​In fast-paced, widely publicized industries like sports and entertainment, it's important to have a strategic legal team in your corner. We are focused on the issues that matter to you. Whether your need is high-profile or discreet, our attorneys bring a wide range of experience to the engagement. Clients view us as their outside general counsel, trusted advisor, both in good times and when the inevitable problems occur, and most importantly, their teammate. Like how we've represented Madison Square Garden for 35 years.
Share
Awards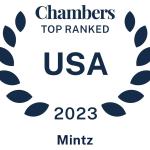 Chambers USA
Practice ranked Nationwide for Sports Law (2022-2023)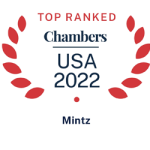 Chambers USA
Multiple attorneys recognized for Sports Law and Sports Law: eSports (2022)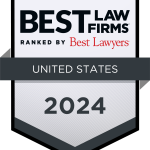 Best Law Firms 2024
Practice Ranked National Tier 3, Metropolitan Tier 3 in New York City, Sports Law, "Best Law Firms" (2024)
Our Experience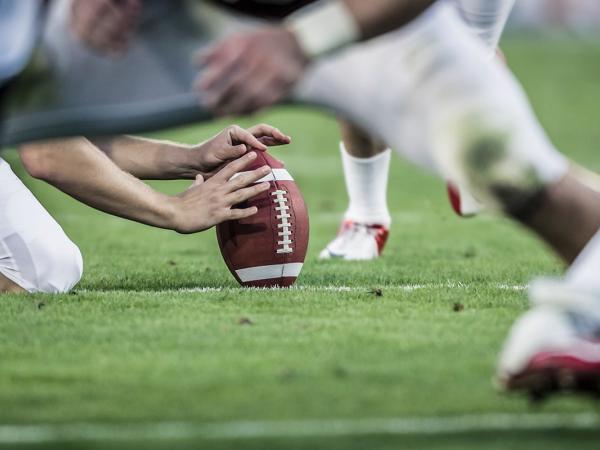 Case Study
Mintz represents former NFL star Shawne Merriman with trademark issues concerning his Lights Out brand, including in matters involving major sports apparel brands. Mintz has brought trademark infringement, false endorsement, and unfair competition suits and successfully settled trademark cases.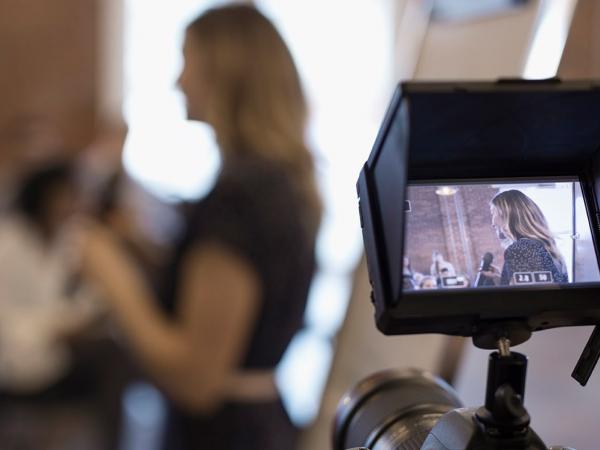 Case Study
Mintz represented a leading media and entertainment company in its acquisition of a Needham, Massachusetts site for a new regional headquarters and broadcast studio. Mintz advised the company on the purchase and sale and other real estate matters and a construction management agreement.
Our Approach
​We understand from experience the legal complexities associated with the businesses of sports and entertainment. Our practitioners have earned reputations for client-centered service and a practical approach to solving problems.
Every Sports & Entertainment attorney practices in one or more additional legal specialties. This multidisciplinary approach allows our team to bring an array of talents to each engagement — generating integrated solutions to put our clients in the best position to win. Sports law and entertainment law are arenas where experience, flexibility, and creativity matter. We give our clients a competitive advantage.
Clients
Athletes
Entertainers
Stadiums and arenas
Sports-related businesses
Leagues, teams, associations, and conferences (NFL, NBA, MLB, NHL, MLS)
​Services
Professional teams, athletes, and entertainers rely on us to advise them on personal business, branding, and licensing transactions. We also work with them to solve foreign visa and immigration issues when needed. Our sports-specific experience ranges from complex business and stadium financing transactions to investigations and litigation to player contract, league governance, and compliance matters. We focus on protecting team owners and executives by reviewing and revising insurance and indemnification arrangements, employment contracts, and executive compensation packages.
Multidisciplinary Knowledge
First Amendment / Media
Public Finance
Litigation
Employment and Labor
Real Estate
Insurance
Criminal Defense
Trademark and Copyright
Immigration
Arbitration, Mediation, ADR
Team
Our interdisciplinary team has an exceptional depth of knowledge surrounding the legal issues impacting the sports and entertainment industries. With 500+ attorneys across our eight offices, we have a national footprint and access to a strong international law firm network.
What Our Clients Are Saying
"Mintz's experienced lawyers have skillfully advised and assisted the Red Sox organization on a wide range of important and sensitive matters over the past several years, including some of our highest profile issues. Whether we need quick advice on a short timetable, or ask Mintz to handle matters that are especially sensitive or materially significant to the organization, we always get practical, knowledgeable advice and work product, drawing on whichever members of the firm are most suited to our needs at the time. Mintz's team knows how to navigate the unique landscape that comes with the world of professional sports and we value them as trusted advisors."
Boston Red Sox Organization
"I've worked with Mintz since 2003. Their relationships and industry knowledge give me a strategic advantage in all of my entertainment deals. More importantly, they always have my overall career direction in mind as they handle each transaction for me. There's nothing standard with them. Everything is customized to me and delivered with a personal touch."
Tichina Arnold
Entertainer
"Mintz has exceeded my expectations — meeting all of my legal entertainment needs, from negotiating contracts to protecting creative works and more. My legal team is committed to helping me advance my goals, and Mintz's relationships in the industry have opened up many opportunities for me. Mintz fights for its clients."
Tisha Campbell
Entertainer
"Mintz has helped me build my brand, but more importantly, they have helped me protect my brand. Maintaining a distinct identity and defending your brand is crucial to the success of any business."
Shawne Merriman
Lights Out
Meet Mintz
Our multidisciplinary team brings an array of talents to each engagement — generating integrated solutions that put our clients in the best position to win.