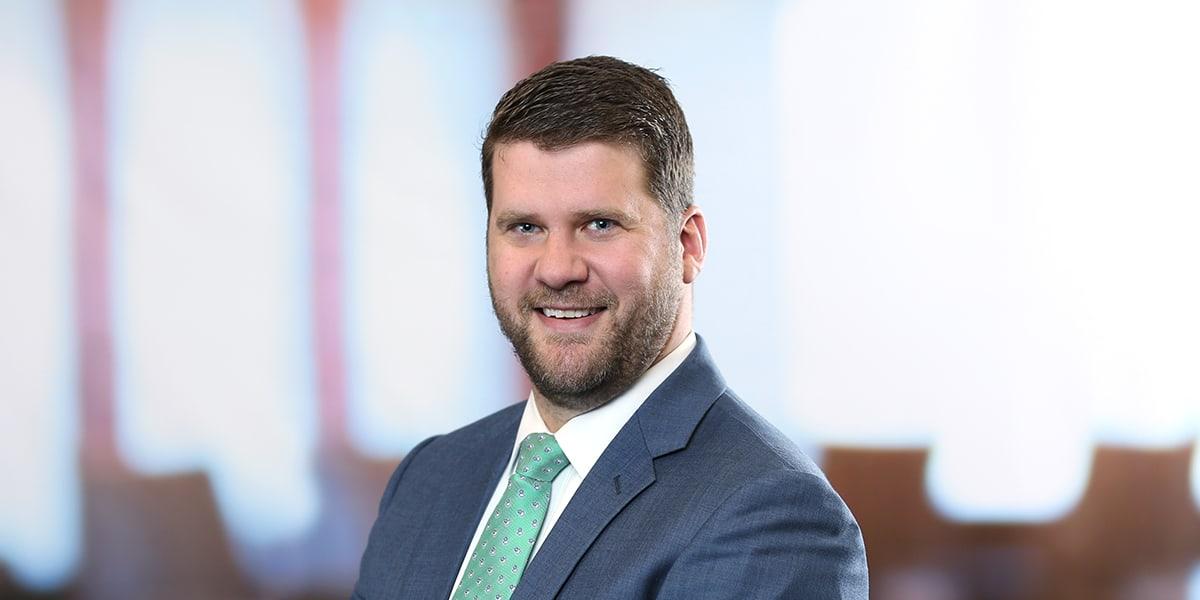 Kelly is a skilled litigator that advises clients on a broad range of disputes involving commercial real estate and government regulation. He has extensive experience litigating complex lease disputes, commercial evictions, permits/zoning appeals, tax abatements, property valuations, government investigations, and administrative proceedings before state and federal agencies. Kelly is a seasoned trial lawyer that has obtained winning verdicts in multiple jurisdictions across the Commonwealth, though his clients frequently prevail much earlier due to Kelly's strategic approach to pre-trial litigation and compelling written advocacy.
In his real estate practice, Kelly works with institutional property owners and investors, commercial landlords and tenants, developers, academic institutions, and hotels and hospitality groups. He advises clients on all phases of real estate litigation, ranging from pre-development contracting and permitting issues to judicial proceedings involving fully developed properties. Kelly also counsels clients on tax abatements and other mechanisms through which clients can ease the financial burdens of maintaining their interests in high-value commercial properties. During the COVID-19 pandemic, Kelly has counselled several clients on state and local executive orders, foreclosure restrictions, eviction moratoria, and other emergency regulations that impact clients' real estate assets..
In government law matters, Kelly represents private and publicly-traded companies, educational and nonprofit organizations, elected officials, public and quasi-public entities, and individuals with respect to government investigations, election laws, campaign finance reporting/compliance, conflict of interest laws, public record laws, open meeting laws, and numerous other issues that clients face when navigating complex regulatory frameworks.
Kelly also maintains an active life sciences litigation practice, in which he frequently represents private companies, institutional investors, and individual directors/managers with respect to fiduciary, securities, and governance disputes.
Prior to joining Mintz, Kelly worked for another AmLaw 100 firm where he created an economic model for vendor risk assessment that was adopted on an enterprise level by a Fortune 100 financial services company. He also served as a Special Assistant District Attorney in Middlesex County.
Education
Emory University (JD)
Bowdoin College (AB, Economics)
Experience
Real Estate Litigation
Obtained first-of-its-kind victory for landlord client in the seminal case interpreting Massachusetts' COVID-19 Eviction Moratorium and its impact on commercial landlords' remedies.
Achieved precedent-setting victory awarding preliminary injunction to enforce investor client's removal of joint venture's managing member and seize full control and governance rights over $80+ million luxury condominium project.
Obtained $120 million+ settlement for institutional real estate investor in connection with complex merger transaction involving multiple commercial properties owned by a client.
Secured summary judgment for joint venture client in a dispute over ownership rights associated with a $80 million+ hotel property.
Primary outside counsel to publicly-traded media company with respect to real estate, zoning, permitting, and government contract matters in Massachusetts.
Represents publicly-traded company in connection with multiple property tax appeals against several municipalities throughout the Commonwealth.
Obtained judgement for landlord/client in commercial eviction proceeding, entitling client to retake possession of high-value industrial premises and recovery of extensive monetary damages.
Successfully obtained attachment and other pre-judgement security for client involved in dispute with property developer that controlled $10 million+ in real estate assets.
Represented premier private university in connection with proceedings before Boston Landmarks Commission regarding official landmark designation for Fenway's iconic Citgo Sign.
Government Law
Represents state financing authority in litigation related to Massachusetts Public Records Law and its protections for confidential and personal information held by government entities.
Lead trial counsel in proceedings before State Ballot Commission, in which client was awarded complete recovery on its claims that candidate for public office violated Massachusetts election laws in seeking access to state ballots.
Counsel to state agency in administrative proceedings related to client's obligations under Massachusetts Public Records Law.
Representing a privately-held company involved in adjudicatory proceedings before Federal Election Commission and related internal investigations into alleged violations of federal campaign finance laws
Life Sciences Litigation
Led investigation for the Audit Committee of a leading medical device company into financial reporting, regulatory compliance issues, and allegedly corrupt practices in business units on four continents.
Obtained dismissal–and subsequent affirmance on appeal–of all claims brought against medical technology company and its board members in fiduciary dispute with former investor.
Obtained dismissal of all claims asserted against institutional medtech investor in financial services litigation commenced by investment banking firm.
Recognition & Awards
Benchmark Litigation: 40 & Under Hot List (2021)
Law360: Rising Star - Real Estate (2021) 
Massachusetts Super Lawyers: Rising Star – Business Litigation (2013 – 2021)
National College of Trial Lawyers Medal for Excellence in Advocacy
Events
Panelist
American Bar Association
Westin Copley Essex North, Third Floor Boston, MA