After Schiano: Lessons For Athletic Directors from Tennessee's Coaching Search
The vetting and hiring of a new coach is one of the most critical responsibilities athletic directors face. Athletic directors work to identify coaching candidates that will give the university's teams an opportunity to win games. At the same time, they must also identify coaching candidates that will satisfy concerns of the various university stakeholders. The University of Tennessee's recent coaching search demonstrates what happens when an athletic director fails to do the latter. The fallout at Tennessee serves as a cautionary tale for all athletic directors, and offers critical lessons that every athletic director must learn before embarking on a new coaching search.
The #SchiaNO Movement and Its Effect on Tennessee's Coaching Search
In the early morning of November 26, 2017, the University of Tennessee's then-Athletic Director, John Currie, boarded a plane destined for Columbus, Ohio. At the time, Currie intended for that trip to result in him hiring Ohio State's Defensive Coordinator, Greg Schiano, as Tennessee's next head football coach. Currie nearly succeeded in executing that plan, as he successfully procured Schiano's signature on a memorandum of understanding and had a plane lined up to transport Schiano to Knoxville to be introduced as Tennessee's coach later that evening. That announcement, however, never happened.
In the few hours it took Currie to travel to Columbus and meet with Schiano, Tennessee football supporters caught wind of Schiano's imminent hire and united in a public backlash. Government officials, fans, students, alumni, national and local media, and even the White House Press Secretary spoke with a shared voice in opposition to Currie's decision to hire Schiano, and they banded together around the catchy Twitter hashtag "#SchiaNO."
In its core, the #SchiaNO movement was a reaction to deposition testimony of a Penn State whistleblower indicating that Schiano knew of Jerry Sandusky's sexual misconduct but failed to properly report it to authorities while Schiano was employed as an assistant coach at Penn State in the 1990s. As the #SchiaNO movement grew, further reports detailing Schiano's controversial tenure as head coach of the Tampa Bay Buccaneers added additional fuel to the fire.
With unprecedented speed, the #SchiaNO movement brought an end to Schiano's candidacy and to Currie's tenure as Tennessee's athletic director. Within hours of its creation, the #SchiaNO movement caused Tennessee to back out of its memorandum of understanding with Schiano and transition the search to other candidates. In the following week, Tennessee removed John Currie from his position as Athletic Director and replaced him with former Tennessee head coach Phil Fulmer.
These events should serve as a cautionary tale for athletic directors across the country. Indeed, all athletics directors should be vigilant on the following issues before embarking on a new coaching search because there is a very real possibility their career will hang in the balance.
Vet Coaching Candidates the Way the Public Will Vet Them
In the immediate aftermath of the #SchiaNO movement, John Currie released a statement indicating that he "carefully interviewed and vetted" Schiano before he met with him in Columbus on November 26, 2017. According to his statement, Currie's vetting process included a review of Louis Freeh's 2012 investigation report detailing the findings of Freeh's investigation into the Penn State/Sandusky scandal. Currie's vetting process also included inquiries to The Ohio State University to confirm that Schiano was never called upon to testify as part of the investigation. Those steps were, of course, necessary for Currie to properly vet Schiano, but they were not sufficient. Absent from Currie's statement was any indication of detailed investigation and consideration on Schiano's tenure at Penn State.
Any consideration of Schiano should have included information likely available to Tennessee football supporters who would vet Schiano by searching Google, Twitter, and other online resources to find information published about Schiano's coaching history. Even a cursory on-line search would have located the July 2016 Washington Post article entitled "Greg Schiano, Tom Bradley knew of Jerry Sandusky abuse at Penn State, documents show" that mobilized supporters behind the #SchiaNO movement. This would be an issue that would alert the need to conduct further investigation and to proactively explain a hiring decision despite such information.
Athletic directors must recognize their fan bases now have immediate access to extensive information regarding coaching candidates. Relatedly, athletic directors must not underestimate fans' willingness and ability to unearth anything and everything ever published about a new coach. Failure to adequately consider and prepare for the results of public vetting may result in an embarrassing, and potentially damaging, outcome.
Use of a Robust Morals Clause in Coaching MOUs
When fully executed, a MOU between a coaching candidate and a university can serve as legally enforceable document that defines the parties' rights and obligations before they enter a formal employment agreement. Accordingly, athletic directors must recognize the exposure for themselves and their employers to potential litigation the moment they put pen to paper and sign a MOU. In the Schiano saga, this threat of litigation is somewhat complicated by a partially-executed MOU.
Athletic directors can, however, take steps to mitigate such risks by including a morals clause within legal documents pertaining to athletic employment, including MOUs. Morals clauses have become standard provisions in endorsement contracts for sponsors that engage popular athletes to promote their brand and allow sponsors to terminate the agreement if the athlete engages in conduct that contrasts with community standards of honesty or good morals.
Tennessee's coaching search is instructive as to the importance of morals clauses in MOUs with coaching candidates. If the Schiano/Tennessee MOU had a robust morals clause that provided Tennessee an exit option upon information implicating Schiano's morals (particularly with respect to the course of prior athletic employment), the litigation threat from Schiano would be diminished.
Appropriate Standard of Review When Evaluating Coaches with a Tainted Past
A common refrain by those criticizing the #SchiaNO movement is that the deposition testimony connecting Schiano to the Penn State scandal constitutes double-hearsay that would be inadmissible in court. While that might technically be true (one Penn State assistant testified regarding what another assistant had told him about Schiano's purported statements), that is not the determinative standard of review for athletic directors when evaluating a coaches with a tainted past.
The ultimate arbiters of an athletic director's coaching decision are the various stakeholders of the university's athletics programs, such as the board of trustees, administrative leadership, students, parents, boosters, and fans, not to mention the media. None of these stakeholders are constrained by the Rules of Evidence or bound by the standards of proof used by a court of law. For this reason, athletic directors must use a standard of review that accounts for this reality when evaluating coaching candidates with a tainted past. More specifically, athletic directors should adopt a standard of review that measures, at a minimum, the following three factors:
Severity of the Coach's Suspected Bad Conduct: The #SchiaNO movement gained steam in significant part because Schiano's suspected bad conduct was so severely reprehensible. But not all scandals are created equal. Athletic directors must identify where a coach's suspected conduct falls on the severity spectrum and exercise increased caution when such conduct lies at a higher level of severity.
Reliability of Evidence Connecting the Coach to Suspected Bad Conduct: The evidence connecting Schiano to the Penn State/Sandusky scandal consisted of sworn deposition testimony from a non-party witness that held no direct financial interest in the outcome of the investigation. Though this testimony was based upon double-hearsay, it is still more reliable than the more speculative evidence connecting coaches to other well-known scandals. Athletic directors must gauge the reliability of evidence connecting a coach to suspected bad conduct and factor that reliability with other information into their decisions regarding that coach's candidacy.
Coach's Appeal in the Absence of Suspected Bad Conduct: Schiano has a career record of 68-67 as a collegiate head coach. His NFL head coaching record was even worse, as the Tampa Bay Buccaneers went 11-21 during his tenure and received criticism on Schiano's locker room management. Recognizing this, athletic directors must consider a candidate's appeal to a University's stakeholders in the absence of any suspected bad conduct. That is certainly a key factor that stakeholders will consider when passing judgment on the athletic director's hiring decisions.
The Schiano story provides an extreme example of how important these proactive actions are during a coaching search, and how swiftly an athletic director can be terminated for failing to follow them. The consequences may not always be as immediate and severe as they were for John Currie. However, make no mistake: athletic directors run the risk of damaging their careers and reputations every time they ignore these lessons during a coaching search, even if nobody creates a catchy Twitter hashtag to commemorate their mistake.
Author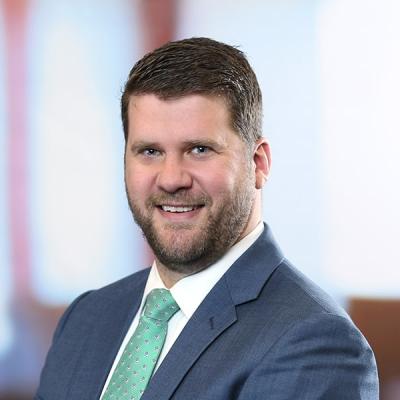 Kelly is a skilled litigator that advises clients on a broad range of disputes involving commercial real estate and government regulation. He has extensive experience litigating complex lease disputes, commercial evictions, permits/zoning appeals, tax abatements, property valuations, government investigations, and administrative proceedings before state and federal agencies.