Time to Place Your Bets? Key Things to Know about the Supreme Court Sports Gambling Decision
This week, the U.S. Supreme Court issued a landmark decision authorizing the states to decide whether sports betting should be legal within their borders. In its decision, the Court struck down certain provisions of the federal Professional and Amateur Sports Protection Act of 1992 ("PASPA") that previously provided a general ban on legalized sports betting outside of Nevada. Below are key things every league, team, conference, and school should know about the Court's decision to prepare for a future where sports gambling is commonplace.
Why The Court Found PASPA To Be Unconstitutional
As a key message in its opinion, the Court conveyed that PASPA was not unconstitutional because individuals enjoy a federally-protected right to participate in legalized sports betting. Rather, the Court struck down PASPA because of the specific manner in which the statute prohibited sports betting. More precisely, the Court held that PASPA's prohibition on states from authorizing legalized sports betting "unequivocally dictates what a state legislature may and may not do" in violation of the anti-commandeering rule reflected in the Tenth Amendment of the U.S. Constitution.
Hold Your Bets, At Least For Now
Another key takeaway from the decision is that legalized sports betting still faces significant threats, even after the Court's ruling. For instance, each state must undertake the potentially lengthy process of enacting new legislation to legalize sports betting within its borders. And even after a state completes that process, its new sports betting laws will likely face vigorous challenges from opponents and robust scrutiny by the courts because, as the Court noted in its opinion, "the legalization of sports gambling is a controversial subject" about which "Americans have never been of one mind." Additionally, the Court's decision also leaves the door open to future federal bans on sports betting, noting that "Congress can regulate sports gambling directly" if it chooses to do so.
So What Should You Do Now
In the wake of the Court's decision, there are several actions that leagues, teams, conferences, and schools should take to prepare for a world where state-sanctioned sports betting is commonplace. Of course, the foremost priority across the sports industry is preserving the integrity of the game, and all stakeholders should work closely with state governments to develop appropriate laws and regulations in furtherance of that goal. Beyond that rather obvious imperative, leagues, teams, conferences, and schools should also consider:
Tightening restrictions on athletes' affiliations with entities or investors in gambling enterprises;
Enacting new rules to regulate on-site sports gambling at sports venues;
Analyzing applicable bylaws, policies, and practices to identify any limitations on sports gambling activities;
Exploring appropriate "sports betting right and integrity fees" that might be collected from sports betting enterprises;
Creating robust internal controls to monitor compliance with applicable laws, league/conference rules, and team/school policies related to sports betting; and
Developing a framework to address sports gambling issues in collective bargaining agreements, player contracts, and scholarship offers.
The above list is far from exhaustive, as the prospect of legalized sports betting creates countless issues for all stakeholders in the sports industry. Still, leagues, teams, conferences, and schools should take immediate action to prepare for future laws legalizing sports gambling. Because with an increasing number of states introducing and enacting sports betting laws, the future may be upon us sooner than we think.
Author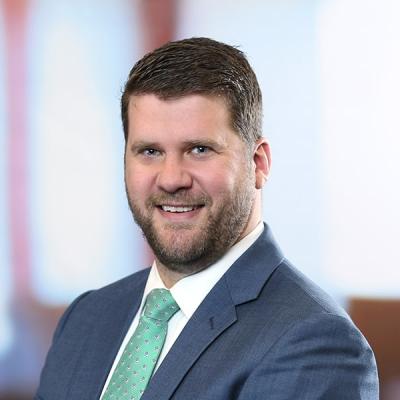 Kelly is a skilled litigator that advises clients on a broad range of disputes involving commercial real estate and government regulation. He has extensive experience litigating complex lease disputes, commercial evictions, permits/zoning appeals, tax abatements, property valuations, government investigations, and administrative proceedings before state and federal agencies.