In another step toward implementation of Accountable Care Organizations (ACOs), on April 10, 2012, the Centers for Medicare & Medicaid Services (CMS) selected 27 ACOs in 18 states to participate in the Medicare Shared Savings Program (Shared Savings Program). These ACOs will serve an estimated 375,000 beneficiaries and, according to CMS, are comprised of 10,000 physicians, 10 hospitals, and 13 smaller physician-driven organizations. Five of the 27 ACOs will participate in the Advance Payment Model to encourage rural providers to participate in the Shared Savings Program. CMS is also reviewing another 150 applications from additional ACOs seeking to enter the Shared Savings Program in July 2012.
With the selection of these 27 ACOs, 65 organizations are now participating in the Shared Savings Program: 32 "Pioneer" ACOs were announced in December 2011; and 6 Physician Group Practice Transition Demonstration organizations started in January 2011.
Marilyn Tavenner, acting administrator of CMS, said, "We are encouraged by this strong start and confident that by the end of this year, we will have a robust program in place, benefiting millions of seniors and people with disabilities across the country."
The selection of 27 ACOs to participate in the Shared Savings Program continues the progress toward implementation of the ACO model of care. On November 2, 2011, CMS published a final rule establishing the Shared Savings Program. In conjunction with the final rule, several agencies published guidance addressing many of the fraud and abuse, anti-trust, and tax issues implicated by ACOs:
the Department of Health and Human Services Office of Inspector General (OIG) published an interim final rule on Waivers in Connection With the Shared Savings Program ("Waiver Rule");
the Department of Justice and the Federal Trade Commission issued a Statement of Antitrust Enforcement Policy; and
the Internal Revenue Service issued guidance for Tax-Exempt Organizations Participating in the Shared Savings Program.
In an article published in BNA's Health Care Fraud Report, Tom Crane, Karen Lovitch, and I explored the OIG's Waiver Rule in detail.
Whether ACOs will successfully meet their objectives—improving quality while lowering cost—remains to be seen. But the number of new ACOs, and the number of ACOs that have submitted applications to CMS for entry into the Shared Savings Program in July 2012, suggests that hospitals, physician practices, and other health care providers have determined that the ACO model is a potentially viable means for providing quality care while reducing cost.
Author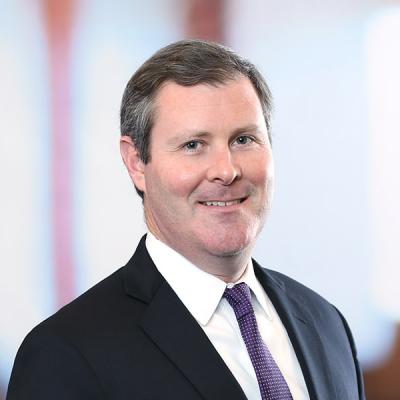 Member / Co-Chair, Health Care Enforcement Defense Practice
Brian P. Dunphy is a member of the Health Care Enforcement & Investigations Group at Mintz. He defends clients facing government investigations and whistleblower complaints regarding alleged violations of the federal False Claims Act. Brian also handles commercial health care litigation.