Medical Marijuana: Weeding Through the New Massachusetts Law
Written by Dianne J. Bourque
Massachusetts voters passed a referendum question eliminating state criminal and civil penalties for the medical use of marijuana by patients with certain "debilitating medical conditions," including cancer, glaucoma, HIV, AIDS, hepatitis C, Crohn's disease, Parkinson's disease, ALS, or multiple sclerosis. Under the new law, patients may obtain a written certification, from a physician with whom the patient has a bona fide physician-patient relationship, that the patient has a qualifying debilitating medical condition and would likely benefit from medical use of marijuana.  The law will allow patients to possess up to a 60-day supply of marijuana for personal medical use. The Massachusetts Department of Public Health (DPH) will decide what amount would be a 60-day supply. The law also permits a patient to designate a personal caregiver, at least 21 years old, to assist with the patient's medical use of marijuana.  Personal caregivers will have to register with DPH and are prohibited from consuming marijuana.
The law will allow non-profit medical marijuana treatment centers to grow, process and provide marijuana to patients or their caregivers. A treatment center must apply for DPH registration by (1) paying a fee; (2) identifying its location and one additional location, if any, where marijuana would be grown; and (3) submitting operating procedures, consistent with rules to be issued by DPH.
The law contains express provisions protecting physicians and other health care professionals from state prosecution for (a) advising a qualified patient about the risks and benefits of medical marijuana use; or (b) providing a qualifying patient with a written certification to obtain medical marijuana.
The difficulty for Massachusetts health care providers, and providers in other states permitting the medical use of marijuana, is that federal law does not permit such use.
The FDA has not approved marijuana for medical use in the United States.  Under the federal Controlled Substances Act (CSA), marijuana is listed as a Schedule I controlled substance. The federal position is that Schedule I controlled substances have a very high potential for abuse, no accepted medical use, and lack accepted safety data for use under medical supervision. The DEA is primarily responsible for enforcing the CSA and FDA generally defers to DEA on criminal enforcement efforts related to Schedule I controlled substances.  Penalties associated with Schedule I controlled substances are far greater under the CSA than under the Federal Food Drug and Cosmetic Act.  In January of 2011, DEA published a position statement on medical marijuana, stating: "Marijuana is properly categorized under Schedule I of the Controlled Substances Act, 21U.S.C. § 801, et seq. The clear weight of the currently available evidence supports this classification, including evidence that smoked marijuana has a high potential for abuse, has no accepted medicinal value in treatment in the United States, and evidence that there is a general lack of accepted safety for its use even under medical supervision." The statement provides some insight on DEA enforcement priorities, stating, "….the DEA targets criminals engaged in the cultivation and trafficking of marijuana, not the sick and dying. This is true even in the states that have approved the use of "medical" marijuana…"
Physicians and other health care professionals need to consider the risks of any conduct that is inconsistent with federal law.  In addition to the risks of federal, criminal enforcement, all physicians and health care providers who prescribe medications require a DEA certificate, and the DEA could revoke such certificates.  Hospitals generally require a current DEA certificate as part of the credentialing process.  Federally-funded research institutions, such as those with NIH grants, are prohibited from using appropriated funds to support activities promoting the legalization of any Schedule I controlled substance.  It is possible, therefore, that conduct permissible under Massachusetts law may jeopardize federal funding.  Additionally, the promotion of medical marijuana or other controlled substance use may implicate the False Claims Act for institutions that have certified compliance with federal standards in connection with federal grants or appropriations.
The new law takes effect on January 1, 2013.  Mintz Levin will be monitoring regulations and any guidance published by DPH and will provide updates as the new law and federal policy and enforcement initiatives in this area evolve.
Authors
Daria guides provider entities, including long-term facilities, home health and behavioral health facilities through the regulatory aspects of complex transactions and strategic initiatives.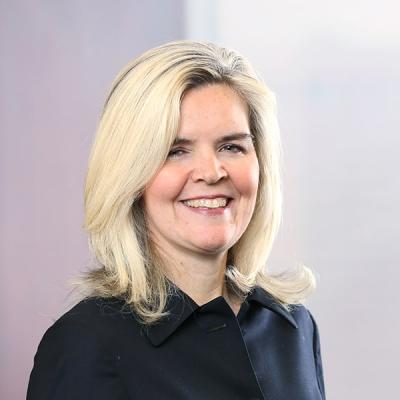 Dianne specializes in counseling researchers and research sponsors in matters related to FDA and OHRP regulated clinical research and counsels health care clients on he HIPAA Privacy Rule and Security Standards.