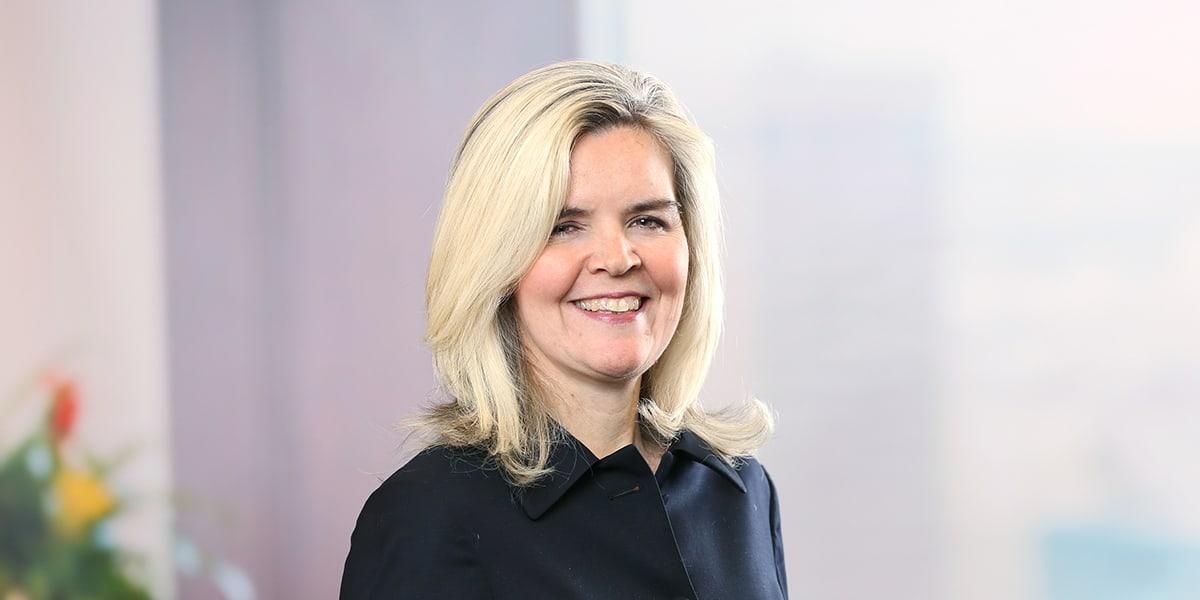 Dianne advises a variety of health care clients on a broad range of issues, including licensure, regulatory, contractual, and risk management matters, and patient care. As former in-house counsel to an academic medical center, a large part of her practice involves counseling researchers and research sponsors in matters related to FDA and OHRP regulated clinical research, including patient consent, access to and use of tissue and associated patient information, and the Institutional Review Board process. In addition, Dianne currently serves as a Vice Chair of AHLA's Health Care Reform Education Task Force.
She also counsels health care clients and other business entities on a broad range of privacy and data security issues, including the HIPAA Privacy Rule and Security Standards, including requirements under HITECH and the HIPAA Omnibus Rule, 42 CFR Part 2, and state-imposed medical privacy laws. She regularly assists clients with data breach response and mitigation, the implementation of HIPAA-mandated policies and procedures, privacy audits, third-party requests for information, and review of HIPAA-related contracts and forms. She has successfully defended clients in both civil and criminal HIPAA enforcement actions and regularly assists clients with the management of data breaches and other losses of protected health information.
Before joining Mintz, Dianne was an associate staff attorney at the Lahey Clinic, where she provided general counsel services to medical, professional, and administrative staff. She also served as counsel to the Institutional Review Board, the Ethics Committee, the Intellectual Property and Technology Transfer Committee, and the Genetics Advisory Board. Before joining the Lahey Clinic's legal staff, she worked in the research administration department. Her responsibilities included drafting a regulatory compliance manual detailing laws of concern in basic, clinical, and animal research, continually reviewing relevant regulations to ensure compliance for institutional programs, and researching and advising clients on a broad range of regulatory matters.
Dianne was the first Suffolk University law student to graduate with a concentration in Health Care and Biomedical Law. She formerly served as an adjunct professor at Stonehill College, teaching an undergraduate Health Care Law course.
Dianne is a contributor to the Mintz Health Law & Policy Matters blog as well as the Privacy & Security Matters blog.
Education
Suffolk University (MPA)
Suffolk University Law School (JD)
Boston College (BA)
Experience
Provided strategic counsel to a start-up medical application company that has devised a method to detect mild cognitive impairment as a precursor to more significant cognitive diseases.
Counseled a publically traded medical device company on risk management advice and helped them manage multiple significant adverse events following suspension of trial by the FDA.
Assisted our client, a manufacturer of smart, wireless prescription bottles, with structuring their patient interface to be consistent with privacy and data security laws and other regulatory issues.
Recognition & Awards
Chambers USA: Massachusetts – Healthcare (2015 – 2017)
Best Lawyers in America: Health Care Law (2020)
Recent Insights
News & Press Mintz health care lawyer Dianne Bourque is quoted in this article, which addresses a host of state legislatures—often via consumer protection laws—are redefining what is considered a breach and how providers will need to handle reporting. This feature article discuses key takeaways following Anthem's $115 million settlement – one of the largest following a consumer data breach. Mintz Member Dianne Bourque is among the sources discussing what the health care industry can learn.
Events The adoption of connected medical devices and the Internet of Medical Things (IoMT) has both enhanced the quality of patient care and increased the vulnerability of health care organizations. Sophisticated cyberattacks on hospitals and health systems threaten patient safety and impose substantial financial costs. Join ML Strategies, Mintz, and Zingbox for a discussion on the policy and operational challenges for health care organizations and recommendations for accelerating the public and private response.

Share in discussions with Suzanne Schwartz, Acting Deputy Center Director for Science at the FDA's Center for Devices & Radiological Health, Chief Information Security Officers (CISOs) from leading hospitals, and experienced security colleagues on the current landscape, strategic goals, and lessons learned from their own organization's medical device security journey.