How Do You or Don't You State a Case for A Declaratory Judgment in a Trademark Dispute?
By: Susan Neuberger Weller
Ever since the US Supreme Court in MedImmune, Inc. v. Genetech, Inc., 549 U.S. 118, 127 S, Ct, 764, 166 L. Ed.604 (2007)  threw out the "reasonable apprehension" test as defining the grounds for bringing a declaratory judgment action, courts have considered a wide variety of factual circumstances in deciding which meet the Court's redefinition of "controversy."
The Declaratory Judgment act provides that "[i]n a case of actual controversy within its jurisdiction…any court of the United States…may declare the rights and other legal relations of any interested party seeking such a declaration, whether or not further relief is or could be sought." [28 U.S.C. 2201(a)] In MedImmune, the Court noted that it had explained in prior opinions that the "case of actual controversy" language in the Act refers to the US Constitution's Article III's case-or-controversy requirement,  and that a "controversy" under the Declaratory Judgment Act did not require any greater showing than that required under Article III. The Court clarified that declaratory judgment jurisdiction required disputes to be '"definite and concrete, touching the legal relations of the parties having adverse legal interests'; and that it be 'real and substantial' and 'admit of specific relief through a decree of a conclusive character, as distinguished from an opinion advising what the law would be upon a hypothetical state of facts.'" 127 S. Ct. at 771. Or, as put another way, "[t]he question in each case is whether the facts alleged, under all circumstances, show that there is a substantial controversy, between parties having adverse legal interests, of sufficient immediacy and reality to warrant the issuance of a declaratory judgment." Id. Although this standard test may sound relatively straightforward, it is not always easy in its application, as the floral delivery company 1-800-Flowers.com Inc. recently discovered.
In 1-800-Flowers.com Inc. v. Edible Arrangements, LLC, 12 cv 1483 (DRH) (ARL) (E.D.N. Y. November 28, 2012), the court granted Edible Arrangements Motion to Dismiss the Declaratory Judgment Complaint of 1-800-Flowers for failure to meet the "case of actual controversy" requirement of the Declaratory Judgment Act. This case involved sets of trademarks owned by each party which were being used in connection with the marketing selling and delivering of various types of fresh cut fruit arrangements. 1-800-Flowers had filed trademark applications with the US Trademark Office to register several versions of its marks, and upon publication, Edible Arrangements filed notices of opposition against all of those applications. It contended that it would be damaged by the "use and registration" of the opposed marks and that there was a "likelihood of confusion" between each party's respective sets of marks.
Subsequent to the filing of the oppositions, counsel for Plaintiff 1-800-Flowers spoke by phone with counsel for Defendant Edible Arrangements regarding the pending opposition proceedings. As set forth in the court's Memorandum and Order, Plaintiff's counsel's evidentiary Declaration stated that he had asked during that telephone conversation "whether there was an issue respecting the[] Applications that might be rectified by Plaintiff making some change in the design element of "the opposed marks, and that Defendant's counsel indicated that "there was no such change acceptable to Defendant." Plaintiff's counsel also stated in his Declaration that opposing counsel indicated that the "nature of Defendant's objection" was Plaintiff's "using the marks," stating that opposing counsel made "clear that Defendant not only objected to Plaintiff's registration of its[] marks, but also to Plaintiff's use of the marks." He further stated that Defendant's counsel made no suggestion that her client's objection to the use of the marks could be addressed through 1-800 Flowers' "abandoning its registration effort," and  that she "did not link the objection to registration or qualify the objection in any way."
The Declaration of Defendant's counsel differed slightly and contended that her client "was concerned regarding 1-800-Flowers' attempts to register the [marks]" and that her client "did not want Plaintiff to use [the words in the marks]." Defendant's counsel also contended that her "statement regarding use was linked to the issues regarding registration of the Applications for the opposed marks and was made in the context of a discussion regarding the [O]ppositions."
It is generally well settled law that a dispute before the US Trademark Trial and Appeal Board over registration of a mark is not by itself sufficient to establish the "adversity" necessary to sustain a declaratory judgment action. The court in 1-800-Flowers recognized this as the law of the Second Circuit, and held that the following language in a TTAB Opposition pleading, without more, did not create an "actual controversy" between the parties sufficient to allow the declaratory judgment action:
Opposer will be damaged by the use and registration of [the mark] by
Applicant for Applicant's Goods and Services because persons
 in the relevant channel of trade and the public viewing Applicant's
mark in its entirety…will mistakenly assume that Applicant's Goods and
Services are associated, endorsed by, affiliated with, or in some other way
related to or sponsored by Opposer, to the detriment of Opposer.
As such Applicant's mark is not entitled to registration.
Plaintiff argued that the substance of the telephone conversations between Plaintiff's and Defendant's respective counsel added the additional facts necessary to establish a "case of controversy." However, the court factually distinguished all of the cases upon which Plaintiff's counsel relied in making this argument, finding that the telephone conversations between counsel did not amount to a "threat of litigation", did not evidence "the existence of any 'definite and concrete' dispute between the parties," and did not include any verbal exchanges "steeped in the language of trademark infringement."
So, where does that leave the issue? Well, based upon the case law to date in trademark declaratory judgment actions, it seems that simple objections to use and/or registration of a mark without any additional type of "immediate" and "real" justiciable controversy, asserted claim or threatened litigation beyond administrative opposition proceedings do not meet the threshold requirements for a "case of controversy" under the Declaratory Judgment Act. Accordingly, those involved in initial or early-stage "disputes" regarding trademarks should tread carefully before considering a run to court for declaratory relief.
Authors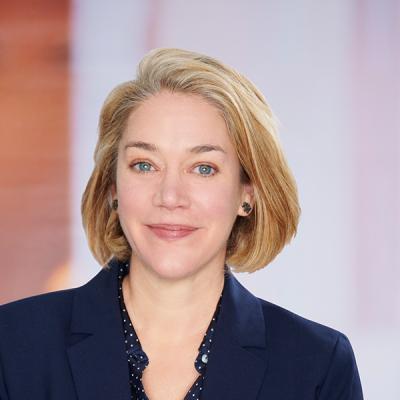 Geri Haight is a Mintz Member and former in-house counsel who focuses on employment litigation, counseling, and compliance, as well as intellectual property and trade secret matters.
Susan Neuberger Weller manages the Trademark & Copyright Practice at Mintz. Susan assists clients with securing and protecting IP assets across the globe. She's worked with clients in a variety of industries, including pharmaceuticals, medical devices, software, electronics, and entertainment.