Final Medical Marijuana Regulations Approved in Massachusetts
Written by: Dianne Bourque and M. Daria Niewenhous
The Massachusetts Department of Public Health Public Health Council approved, by unanimous vote, final regulations for the implementation of the medical marijuana ballot initiative law that will allow qualifying patients with certain medical conditions to obtain and use marijuana for medicinal purposes. Approved on May 8, the final regulations provide an implementation framework for the new law and, among other things:
define debilitating medical conditions for which the use of medical marijuana is authorized;
define the maximum 60-day supply that a patient may legally posses (10 ounces of finished leaf product);
define the bone fide physician patient relationship required for a physician to certify a patient for medical marijuana use.  The regulations also prohibit a physician from certifying immediate family members;
adopt a framework for municipal involvement and oversight in regulating medical marijuana, provided that local regulations do not conflict with state law; and
revise
the requirement that Registered Marijuana Dispensary (RMD) applicants maintain $500,000 in an escrow account to demonstrate financial viability and instead require applicants to demonstrate at least $500,000 of liquid capital available for the first RMD location, and $400,000 for additional locations under common ownership.
Although "Medical Marijuana Treatment Center" (MMTC) was the term given to these entities under the law, the Council amended the regulatory definitions to provide that MMTCs will be known as "Registered Marijuana Dispensaries" or "RMDs."  The Council believes that this better reflects the nature of the activities taking place at these locations, which do not provide on site clinical treatment services.
The final regulations also provide that they shall not be construed to limit the scope of practice of a nurse practitioner pursuant to M.G.L. c. 112, s. 80I.  Added by Chapter 224 of the Acts of 2012 (effective November 4, 2012), Section 80I provides that, when a law or rule requires a certification by a physician, when relating to physical or mental health, that requirement may be fulfilled by a nurse practitioner.  However, Section 80I also states that it is not to be construed to expand the scope of practice of nurse practitioners. At its May 8 meeting, at least one Public Health Council member noted that the regulations, which also require that a physician have a bona fide physician patient relationship to certify that a patient qualifies to obtain marijuana for medical use, seemed unclear as to whether or not nurse practitioners can provide this certification.  DPH staff responded that its intent is to leave it to the Board of Registration in Nursing, which licenses nurse practitioners, to determine if certifying patients for medical marijuana registration is within a nurse practitioner's scope of practice.  DPH expects the Board will take up this issue quickly.
Despite the passage of final regulations, it will be several months before RMDs are open in the state.  We will be posting additional analyses of the regulations, including information regarding the RMD application and approval process, in the coming weeks.  Meanwhile, additional information, including Medical Marijuana FAQs, and the Department of Public Health Medical Marijuana Working Group's Memorandum to the Public Health Council can be found at the Executive Office of Health and Human Services Medical Marijuana Page.
Authors Kimberly Gold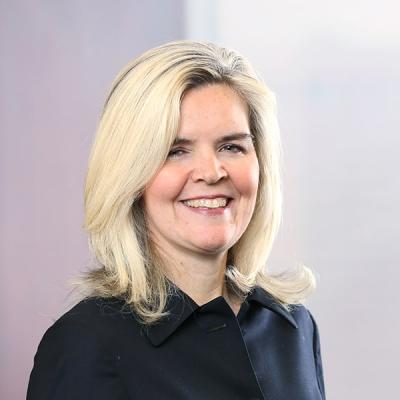 Dianne specializes in counseling researchers and research sponsors in matters related to FDA and OHRP regulated clinical research and counsels health care clients on he HIPAA Privacy Rule and Security Standards.
Daria guides provider entities, including long-term facilities, home health and behavioral health facilities through the regulatory aspects of complex transactions and strategic initiatives.