Massachusetts Supreme Judicial Court Bows to U.S. Supreme Court on Class Action Waivers in Arbitration Agreements
In an abrupt but not unexpected reversal, the Massachusetts Supreme Judicial Court (SJC) has been forced to change its position on class action waivers in arbitration agreements in light of a new decision by the U.S. Supreme Court. In Feeney v. Dell Inc., SJC-11133 (Mass. Aug. 1, 2013) (Feeney III), the SJC has acknowledged that the public policy exception to class action waivers that it articulated just two months ago in the same case has now been invalidated by the Supreme Court's decision in American Express Co. v. Italian Colors Restaurant, 133 S. Ct. 2304 (2013) (American Express). Henceforth Massachusetts courts must enforce agreements to arbitrate claims individually, even when the low value of any individual recovery makes it unlikely that the claims will be pursued outside of a class proceeding. The SJC's surrender on this issue may augur an end to efforts by state courts to carve out exceptions to recent Supreme Court rulings strongly favoring enforcement of class action waivers in arbitration agreements.
Feeney III is the latest, and likely final, chapter in the SJC's effort to preserve consumer class action rights under Massachusetts law even when those rights conflict with the strong federal policy favoring enforcement of arbitration agreements under the Federal Arbitration Act (FAA). The Feeney case involves a putative class action brought against Dell under the Massachusetts consumer protection act, Chapter 93A, for charging customers Massachusetts sales tax on service contracts when, allegedly, no such tax was due. Dell sought to dismiss the suit on the grounds that the lead plaintiffs had agreed to individual arbitration of any claims as part of their Dell contracts. In a 2009 decision, the SJC held that the mandatory arbitration provision was unenforceable because it conflicted with the statutory provisions for class actions under Chapter 93A, Sections 9 and 11, and Massachusetts public policy. See Feeney v. Dell Inc., 454 Mass. 192, 908 N.E.2d 753 (2009) (Feeney I).
The SJC had to reassess its position, however, after the U.S. Supreme Court struck down a similar ruling by a federal appeals court, applying California law, in AT&T Mobility LLC v. Concepcion, 131 S. Ct. 1740 (2011). As detailed in our July 2, 2013 alert, the SJC sought to carve out a narrower public policy exception, consistent with Concepcion, in Feeney v. Dell Inc., 465 Mass. 470, 989 N.E.2d 439 (2013) (Feeney II). In Feeney II, the SJC held that a court could still invalidate a class waiver in an arbitration agreement where it "determines, following an individualized factual inquiry, that class proceedings are the only viable way for a consumer plaintiff to bring a claim against a defendant, as may be the case where the claims are complex, the damages are demonstrably small and the arbitration agreement does not feature the safeguards found in the Concepcion agreement."
Just eight days later, however, the U.S. Supreme Court issued its American Express decision. In that case, the Supreme Court rejected a federal appeals court's similar argument for invalidating class action waivers in arbitration agreements where the plaintiffs would incur prohibitive costs to pursue their antitrust claims individually. In his opinion for the 5-3 majority, Justice Scalia declared unequivocally that "the FAA's command to enforce arbitration agreements trumps any interest in ensuring the prosecution of low-value claims." He also noted that speedy resolution of claims through arbitration would be undermined if, before deciding whether a class waiver is enforceable, a court must determine the requirements for success, the costs involved, and the potential damages.
As we previously noted, it seemed likely that the SJC would have to abandon Feeney II in light of American Express, and now it has done so in Feeney III. In this latest opinion, the SJC is frank about its disagreement with the Supreme Court, calling the American Express majority's interpretation of the FAA "untenable." But in the end the SJC acknowledges, as it must, that it is bound to accept the Supreme Court's American Express opinion as a controlling statement of federal law. The FAA's strong policy favoring enforcement of arbitration agreements does not permit exceptions in cases involving small-value claims just because they could be more easily pursued in a class action.
Through its decisions in Feeney I and Feeney II, the SJC had participated in a rearguard action by certain state courts to resist the use of arbitration agreements to preclude class proceedings.1 By finally bowing to the will of the Supreme Court, the SJC may have signaled that the fight is coming to an end.
1See, e.g., Brown v. Ralphs Grocery Co., 128 Cal. Rptr. 3d 854 (Cal. Ct. App. 2011), rev. denied, 2011 Cal. LEXIS 10809 (Oct. 19, 2011), cert. denied, 132 S. Ct. 1910 (2012); Figueroa v. THI of New Mexico at Casa Arena Blanca LLC, 2012 N.M. App. LEXIS 74 (N.M. Ct. App. July 18, 2012), cert. denied, 297 P.3d 332 (N.M. 2012); Gomez v Brill Sec., Inc., 943 N.Y.S.2d 400 (N.Y. App. Div. 2012); Gandee v. LDL Freedom Enters., Inc., 293 P.3d 1197 (Wash. 2013); Brown v. Genesis Healthcare Corp., 724 S.E.2d 250 (W. Va. 2011), vacated and remanded by Marmet Health Care Ctr., Inc. v. Brown, 132 S. Ct. 1201 (2012), on remand, Brown v. Genesis Healthcare Corp., 729 S.E.2d 217 (W. Va. 2012).
Authors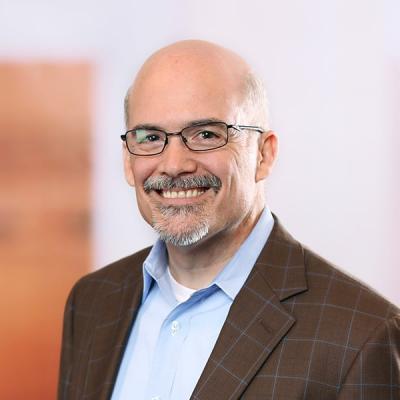 Member / Co-chair, Class Action Practice
Kevin is a member of the firm's Health Care Enforcement Defense Group and has significant experience representing health care–related entities in a variety of litigation matters, including contract, regulatory, False Claims Act and class action lawsuits. Kevin's health care industry clients have included pharmacies, PBMs, hospitals, clinical laboratories, diagnostic imaging providers, pharmaceutical companies and managed care organizations. Chip Phinney