Mintz Energy & Clean Technology Connections – October 2013
By: Sahir Surmeli
In the October edition of Energy Technology Connections, we've gathered recent information from a wide variety of sources in an effort to keep you abreast of what's new in the world of clean energy. We draw your attention to the latest industry developments, news from local governments to Capitol Hill, grant opportunities, and upcoming events.
A Profile of the Massachusetts Water Industry: A Global Leader in Innovation and Sustainability 
In an age where millions do not have access to clean drinking water and potential or actual water crises are headline news, Massachusetts is fostering companies and initiatives that aim to conserve water, develop hydropower, and make it safer to drink. Though Massachusetts' top universities, think tanks, and engineering and consulting firms—such as HDR and AECOM, which have an established presence in Massachusetts—focus on water research and technology, it is the state government's emphasis on cultivating innovative water startups that sets it apart as a true industry leader. Massachusetts is home to nearly thirty water startups, all of which are national and international leaders in fields including forward osmosis, engineered membranes, extracting biogases from wastewater, microbial fuel cell treatment, nitrogen removal, ozone sanitization, creating nonporous membranes, underwater power management, and nutrient recovery from water.
Massachusetts holds the most water-focused patents per capita in the United States, nearly doubling the national average for those related to drinking water technologies. Companies such as Sanergy, which has a unique for-profit and not-for-profit structure, thrive in Massachusetts thanks to dedicated governmental and community support and grants. Sanergy manufactures and installs toilets in the slums of Nairobi, Kenya, as a non-profit initiative. They then gather the waste and turn it into biofuels and fertilizers in an effort to generate profits for local communities. Sanergy is a former winner of the prestigious MassChallenge, which gives away $1 million annually in cash awards for clean tech-focused start ups to get off the ground and begin implementing their ideas.
Other companies, such as Oasys Water, are focused on initiatives that have an impact both domestically and globally. Oasys specializes in highly efficient water desalinization techniques by using renewable sources such as solar-thermal and industrial co-generation heat to build a fully sustainable desalinization process. They are tackling one of the challenges in the global water industry—making desalinization affordable and accessible—and making real, significant strides.
This is the philosophy that permeates the Massachusetts water industry: valuing innovation and offering sustainable solutions for our local communities and our communities that are oceans away.
Highlights this Month 
Mintz would like to congratulate Tim Healy, Chairman and CEO of EnerNOC, for his well-deserved spot on the Boston Business Journal's "Power 50" list. Tim co-founded EnerNOC with David Brewster in 2001, led the company through its successful IPO in 2007, and continues to lead it through ongoing global expansion and success.
Mintz would also like to highlight the recently launched MassCEC Jobs Board, a job posting site targeted solely at job seekers and employers in the clean technology sector. MassCEC will control the quality and timeliness of the postings. The Massachusetts clean energy sector has had job growth of 11.8 percent in 2013.  If you have questions about the MassCEC Jobs Board, please contact Arthur Natella at [email protected].
In Washington this month, the Environmental Protection Agency's New Source Performance Standards drew plenty of attention especially in relation to what the standards may mean for the future of the coal industry. The standards, released on September 20 by EPA Administrator Gina McCarthy, set a cap of 1,000 pounds of carbon dioxide emissions per megawatt hour for natural gas power plants; 1,100 pounds per megawatt hour for smaller natural gas power plants; and 1,100 pounds per megawatt hour for coal-fired power plants.  Additional flexibility is provided for coal plants if the average emissions over a number of years meet the goal.
Response to the standards was divided mainly along party lines, with mostly Democratic environmentalists in full support of the standards, while those in manufacturing and industrial fields felt that it essentially will close all coal fired power plants. Seven Republicans sent a letter to Ms. McCarthy on September 17 asking the agency to elaborate on its calculation of the social cost of carbon. The letter asked which officials were involved in the calculation, whether the models used were peer reviewed, and what future rules the agency intends to use to determine the cost.
New bills in Congress that relate to the environment include one currently being drafted by Senator Chris Murphy (D-CT), Senator Al Franken (D-MN), and Bob Menendez (D-NJ) to address reducing emissions of hydrofluorocarbons (HFCs) and other short-lived climate pollutants. Senator Ed Markey (D-MA), in his first speech on the Senate floor on September 18, announced that he plans to introduce two energy bills. One would improve the natural gas infrastructure in Massachusetts, while the other would set a 25 percent target for clean energy and energy efficiency improvements by 2025. In his remarks, he also stated his opposition to liquefied natural gas exports and his commitment to climate change legislation.
Mintz Energy & Clean Technology blog brings you the latest information and events impacting the energy and clean technology industries. The blog includes in-depth analysis from the Associates and Members that work within our Energy & Clean Technology Practice. Please visit the following link that will bring you directly to the blog: http://www.energycleantechmatters.com/
We hope that you enjoy this month's edition of the newsletter. For the most up-to-date information on federal legislation and programs, read the most recent ML Strategies Energy & Environment Update.
Author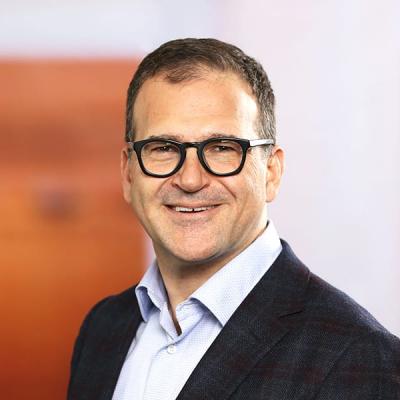 Member / Co-chair, Energy & Sustainability Practice
Sahir Surmeli is a Mintz business counselor who advises companies, boards, entrepreneurs, investment banks, and venture and private equity investors as they build and grow companies. He handles public offerings, 144A and private financings, acquisitions, joint ventures, and strategic partnerships.