Puerto Rico and PREPA Seek Dismissal of Bondholder Challenge to Territory's Bankruptcy Statute
By LEN WEISER-VARON and BILL KANNEL
The Commonwealth of Puerto Rico and the Puerto Rico Electric Power Authority (PREPA) yesterday filed separate motions to dismiss the federal court complaint filed last month by some PREPA bondholders seeking to invalidate the recently-enacted Puerto Rico Public Corporation Debt Enforcement and Recovery Act.  As anticipated, the motions to dismiss assert that the plaintiffs lack standing and the claims lack ripeness because PREPA has not, to date, sought relief under the challenged legislation.
PREPA's motion is limited to standing and ripeness arguments; the Commonwealth's motion to dismiss also engages the bondholders' substantive claims, arguing that the bondholders have failed to state claims on which relief can be granted.  In our prior analysis of the bondholders' complaint, our assessment was that the bondholders' strongest argument is the statutory argument that Section 903 of the federal Bankruptcy Code preempts Puerto Rico's bankruptcy legislation.   The Commonwealth's motion to dismiss confirms that assessment, as its attempts to rebut the preemption argument consist principally of an argument that Congress cannot have intended to leave Puerto Rico's public corporations without recourse to a bankruptcy process, even though that is exactly what Section 903 appears to do as a literal matter.
Section 903 provides that "a State law prescribing a method of composition of indebtedness of [a] municipality may not bind any creditor that does not consent to such composition."   The Commonwealth's motion argues that "because Puerto Rico's public corporations may not avail themselves of Chapter 9, Section 903—which, by its own terms, applies only when Chapter 9 is invoked—is wholly inapplicable to the Commonwealth." (emphasis added)  The Commonwealth's motion to dismiss does not corroborate its assertion that Section 903 "by its own terms … applies only when Chapter 9 is invoked" with any identification of the "terms" of Section 903 that allegedly limit its application to jurisdictions that are eligible to adopt Chapter 9.
Apparently recognizing that its textual analysis of what Section 903 literally says may be unpersuasive, the Commonwealth's motion next asserts that Section 903 cannot possibly mean what it apparently says.  According to the motion: "That Congress would have denied Puerto Rico and its public corporations [the] ability to escape financial ruin in a brief statutory provision unrelated to Puerto Rico strains credulity."   Finally, the Commonwealth argues that if Section 903 says what it appears to say, Section 903 of the Bankruptcy Code may be unconstitutional because it discriminates against Puerto Rico: "In any event, even if Section 903 could plausibly be read to pre-empt the Act—and it cannot—Plaintiffs' construction of Section 903—under which Puerto Rico would not only be excluded from Chapter 9, but also barred from enacting a nearly identical restructuring mechanism of its own—would force this Court to confront constitutional concerns about whether Congress properly exercised its power to establish 'uniform laws on the subject of bankruptcies through the United States.'"
With regard to the Commonwealth's suggestion that it might be unconstitutional for Congress to exclude Puerto Rico from access to a bankruptcy process that binds non-consenting creditors, it should be noted that the federal courts have held that "Congress, which is empowered under the Territory Clause of the Constitution, U.S.Const., Art. IV, § 3, cl. 2, to 'make all needful Rules and Regulations respecting the Territory . . . belonging to the United States,' may treat Puerto Rico differently from States so long as there is a rational basis for its actions." New Progressive Party v. Hernandez Colon, 779 F. Supp. 646, 661 (D.P.R. 1991)(citing Harris v. Rosario, 446 U.S. 651 (1980)).
In sum, the motions to dismiss seek to defer adjudication of the validity of Puerto Rico's bankruptcy legislation until one or more of Puerto Rico's public corporations seek protection under the legislation.  As to the merits of the challenge, the Commonwealth's motion to dismiss raises predictable counter-arguments to the constitutional challenges, but contains little firepower on what is likely to be the central issue, the federal Bankruptcy Code's statutory prohibition on non-federal debt composition statutes that purport to bind nonconsenting creditors.  The motion's arguments that Section 903 doesn't say what it appears to say, can't say what it appears to say, and is unconstitutional if it says what it appears to say, do little to dispel our perception that this legislation faces a battle under Section 903.
Authors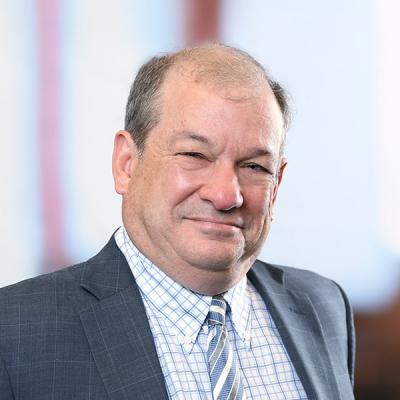 Leonard Weiser-Varon serves as bond counsel, purchasers' counsel, bondholders' counsel and trustee's counsel on municipal bond issues, workouts and restructurings. Len also represents state sponsors and private program managers of Section 529 and 529A savings programs.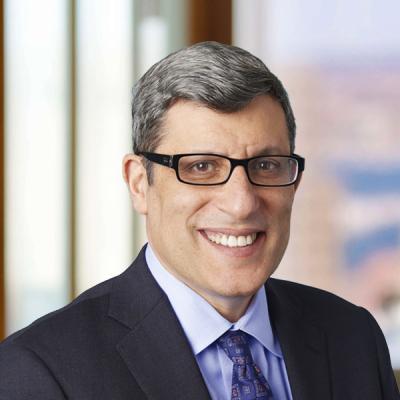 Member / Chair, Bankruptcy & Restructuring Practice
William W. Kannel is the Chair of Mintz's national Bankruptcy & Restructuring Practice. Bill has experience in corporate reorganizations and municipal Chapter 9 and debt restructurings. He represents both creditors and debtors in all phases of distressed debt negotiations, bankruptcy litigation, and distressed asset acquisitions.