Employment Law Summer Recap 2014: Part 6 of 11 - A Farewell to the BCS and Amateurism in College Athletics (At Least as You Knew It)
By Tyrone P. Thomas (follow Tyrone on twitter at https://twitter.com/tyronepthomas)
The advent of a playoff system in Division I FBS college football is not the only new change in intercollegiate athletics. After the most active summer in the history of college sports, the following events will have a large effect on compliance going forward:
The NCAA Division I Board of Directors authorized a new governance body for the so-called "Big 5" conferences to make rules in 11 areas of autonomy. Included in the new rulemaking areas are redefining limitations on non-coaching athletics personnel, potential revenue to student-athletes through non-athletic revenue streams (read: music videos), and improved health and welfare coverage.
Not to be outdone in the media cycle, the very next day Judge Claudia Wilken issued a 99-page ruling from the O'Bannon v. NCAA bench trial which struck down certain restrictions on payments to student-athletes under the NCAA amateurism rules. However, the opinion provided a win to the NCAA and its member institutions by suggesting that a cap of not less than $5,000 per year could be placed on the stipends offered by universities and that schools could establish trust funds for student-athletes that they would receive access to at the end of their college playing careers.
Congressmen David Price (D-N.C.) and Tom Petri (R.-Wisc.) co-authored a bill known as the Standardization of Collegiate Oversight of Revenues and Expenditures (SCORE) Act that would require the disclosure of athletic revenue and expenses, including ticket sales, student fees, alumni contributions, media rights, and compensation and benefits paid for by third parties.
Edward "Chip" Sarafin of Arizona State University became the first openly gay player in major college football raising interesting questions about diversity and inclusion training in college athletics and whether public institutions have complied with non-discrimination requirements of gay rights under state law.
With the activity off the field occurring as quickly as the activity on the field, those tasked with overseeing the intercollegiate athletics function must have access to knowledge of applicable legal requirements. New questions may arrive quickly such as:
Will the O'Bannon ruling and the new autonomy given to the Big 5 conferences raise workers compensation concerns under state law?
Not likely, although this could change depending on the appeal of the NLRB ruling involving Northwestern University football players.
How public will the disclosure of compensation paid to athletics personnel likely become?
Very public, considering this is an area of joint interest of the Department of Education and the Internal Revenue Service.
Will our institution need to reassess our health and welfare coverages for student athletes?
An emphatic yes, keeping in mind that the NCAA's recent settlement on medical monitoring of concussion claims may result in new information in the area of head injuries.
Will student-athletes soon have six figure stipend amounts?
Highly unlikely as the NCAA can still set a cap for member institutions on prospective stipends, although this would not address payments received from third parties for music video appearances.
The next wave of questions may involve new requirements for employment contracts of athletics personnel, managing conflict issues from commercial relationships of student-athletes, and enforcement of equal access privileges to sports teams by LGBT student-athletes. Wise university leadership will proactively obtain advice on these legal issues before being confronted with them.
----------------------
Tomorrow: Part 7 of 11: Joey Chestnut Gets Engaged, Wins Yet Another Hotdog Eating Contest and … then Politely Declines to Participate in a Wellness Program? For previous parts, click here.
Author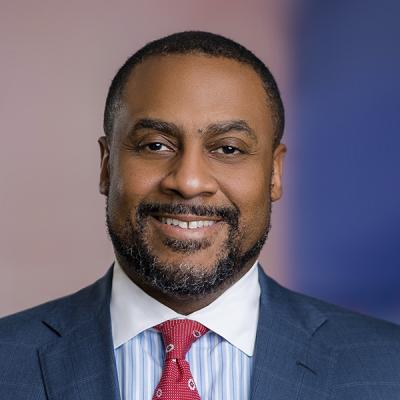 Member / Co-chair, Sports & Entertainment Practice
Tyrone P. Thomas is a Mintz Member who has gained national recognition for his work in employment and sports law. Tyrone advises academic institutions on executive compensation arrangements and provides compliance assessments on governance issues. He also advises clients on conflicts of interest.