Et tu, Brutus? Yet Another New York Court Offers Guidance on the Do's and Don'ts (Mostly Don'ts) in Post-Employment Restrictive Covenant Agreements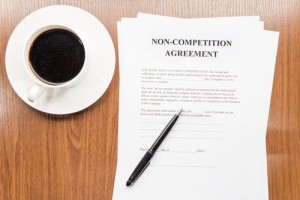 Written by David Katz
A recent non-compete case out of a New York County court offers employers valuable drafting tips on non-compete and non-solicitation provisions.
In American Leisure Facilities Management Corp. v. Brutus, Jeremy Brutus managed two facilities in New York City's Peter Cooper Village for American Leisure, a designer and operator of spa, recreational, and sporting facilities, until it terminated his employment in November 2011. Brutus declined American Leisure's severance offer and just a month later went to work for NFC Amenity Management, a direct competitor of American Leisure, in a similar role. At that time, NFC did not manage or provide services in Peter Cooper Village. It was not until two years later that NFC bid on Peter Cooper Village work and won that business in June 2013.
At American Leisure, Brutus signed an offer letter containing a non-compete provision prohibiting him for one year following his termination from working for any business that manages or provides any services to any facilities or properties for whom American Leisure provided services during the term of Brutus' employment with American Leisure. Brutus also signed an acknowledgement that he received American Leisure's employee handbook, which contained an even broader non-compete provision prohibiting employees for one year following their termination from engaging in any business activity in which American Leisure is directly or indirectly involved.
American Leisure sued Brutus and NFC in New York State court ultimately seeking to bar Brutus' NFC employment based on a claim that Brutus breached the non-compete clauses in the offer letter and handbook and because NFC tortiously interfered with those contracts. NFC countersued American Leisure and its Vice President of Operations, Gail Hamilton, a former NFC employee, alleging that Hamilton breached her employee non-solicitation provision with NFC. The parties each cross-moved for summary judgment.
The court tossed American Leisure's claim that Brutus breached the non-compete in the offer letter because NFC (and Brutus) did not provide services to American Leisure's clients in violation of the contract. Though unnecessary to its ruling, the court characterized the non-compete provision as "overly broad" because it "not only attempts to restrict Brutus from working for competitors that provide services to American Leisure clients to which Brutus was assigned, but also for all organizations anywhere in the world which were American Leisure clients at any time during his employment, regardless of whether they were American Leisure clients when Brutus' employment terminated, and regardless of whether Brutus ever worked on those accounts." The court also noted New York's recognition of the "employee choice" doctrine (where an employee agrees to a restrictive covenant in exchange for post-employment benefits) as an exception to the general disfavor of non-compete provisions, but recognized that it did not apply to Brutus since he declined American Leisure's offer of severance.
The court had little trouble also rejecting American Leisure's claim that Brutus breached the non-compete provision in the handbook, finding that this non-compete "effectively bars former employees from engaging in their profession for a year after termination." The court ruled, based on the language in the handbook and the testimony of American Leisure's CEO, that the handbook is not a contract and, even "if it was a contract, it is not enforceable" because American Leisure may not "dictate whether and where Brutus may practice his chosen profession."
As to NFC's counterclaim, the court looked more favorably on the restrictive covenants in the employment agreement between NFC's predecessor and Hamilton, who left NFC in May 2010 to join American Leisure. Hamilton was subject to a two-year post-employment ban on soliciting NFC employees. In its counterclaim, NFC pointed to its loss of business from four key clients, arguing that Hamilton's recruitment of NFC's on-site managers led to American Leisure winning business from NFC's clients. Distinguishing between the requirements of non-compete provisions (i.e., possessing proprietary or confidential information and being a unique employee) as opposed to non-solicitation provisions, the court noted that NFC has a legitimate business interest in protecting its client relationships and customer goodwill that it developed and that two years is reasonable for a non-solicitation provision under New York law. Because NFC "produced evidence of efforts to use NFC's employees, and Hamilton's use of NFC's documents (including keeping an NFC computer with NFC documents on it), to lure NFC clients to American Leisure," the court denied American Leisure's motion for summary judgment.
The American Leisure case provides useful lessons to employers in drafting post-employment restrictive covenants, particularly non-compete provisions. Judges continue to disfavor overly broad provisions unrelated to any legitimate protectable interest. Accordingly, employers must be diligent in drafting precise and narrowly-tailored covenants in terms of, for example, geographic, temporal and customer scope. Employers should consider compensating employees during restricted periods to take advantage of the "employee choice" doctrine which takes the "reasonableness" inquiry largely off the table. Finally, including broad-based non-competes in an employee handbook distributed to all employees is, of course, disfavored and unlikely to be enforced absent evidence of other post-employment misconduct.