Second Circuit Court of Appeals Holds That Supreme Court's Comcast Decision Does Not Prohibit Class Certification Where Damages Are Not Measurable on a Classwide Basis
Written by Michael Arnold and Kevin McGinty
The Second Circuit Court of Appeals has released its much-anticipated decision in Roach v. T.L Cannon Corp., addressing the Supreme Court's Comcast Corp. v. Behrend decision in connection with a wage and hour class action lawsuit.  Simply stated: the Second Circuit held that Comcast does not prevent class certification solely because plaintiffs cannot measure damages on a classwide basis.  Generally, this means that wage and hour class action plaintiffs' attorneys – indeed, all plaintiffs' class action lawyers – can breathe a sigh of relief, as the Second Circuit's decision substantially lessens their burden at the class certification stage.
Background
To certify a class, a plaintiff must first satisfy Rule 23(b)(3)'s predominance requirement by showing, in part, that "questions of law or fact common to the class members predominate over any questions affecting only individual members."
In Roach, the plaintiffs alleged that the defendant Cannon had a policy of not paying them and other employees "spread of hours" pay – which is a premium payment that the New York Labor Law requires employers to make to certain non-exempt employees any time they work more than 10 hours in a workday.  The Northern District Court, in applying Comcast, found that certification was inappropriate, because even though Cannon failed to factor in the spread of hours pay into its non-exempt employees' weekly wage calculation, each potential class member would have to rely on individualized proof of hours worked to prove the amount of their damages, and thus, the plaintiffs could not satisfy the Rule 23(b)(3) predominance requirement.  In other words, according to the District Court, class treatment was inappropriate because plaintiffs could not offer a damages model that would appropriately calculate damages across the entire class.
The Second Circuit Vacates and Remands the District Court's Roach Decision
The Second Circuit interpreted Comcast differently than the District Court, saying that Comcast only required the plaintiffs to link up a classwide damages model to their asserted theory of injury.  Comcast, the Second Circuit said, did not hold, as the District Court found, that a court should refuse certification under Rule 23(b)(3) simply because a model cannot measure damages across the entire class.  In support of its conclusion, the Second Circuit pointed to various other Circuit Courts that have offered a similar interpretation of Comcast.
Because the District Court denied certification in Roach on the sole basis that damages were not capable of measurement on a classwide basis, the Second Circuit vacated and remanded the case back to the District Court.  And in doing so, the Second Circuit said that the District Court may consider as but one factor in its predominance analysis that damages "may have to be ascertained on an individual basis" when deciding "whether issues susceptible to generalized proof 'outweigh individual issues."
The Second Circuit Also Affirms Certification Decision in Jacob v. Duane Reade
Employers following the Roach case closely will remember that the Second Circuit heard the Roach appeal in tandem with the appeal of another New York federal court class certification case – Jacob v. Duane Reade, Inc.  In Jacob, a Southern District Court certified a class of assistant store managers alleging that Duane Reade misclassified them and therefore, should have paid them overtime.  The district court certified a class on the issue of liability (i.e. that Duane Reade engaged in a wholesale misclassification of its assistant store manager), while finding that it could address the damages issue through separate, individualized showings by each class member.
In a Summary Order released the same day as the Roach decision, the Second Circuit affirmed the District Court's decision.  The Second Circuit returned to the conclusions it drew in Roach and held that the district court in Jacob properly exercised its discretion in permitting class treatment on the issue of liability alone while separately decertifying as to damages, because even if damages cannot be determined on a classwide basis, it is not a basis to refuse certification as to the entire action.
Takeaways
Plaintiffs' attorneys will certainly be pleased by these decisions.  They make it feasible to pursue class treatment of claims even where class members may have to offer differentiated proof to establish the amounts of their individual damages.
If the Second Circuit and the other circuit courts have it right, then we wonder what the big to-do was about in Comcast – did the Supreme Court really take on that case simply to say that predominance is not satisfied by an expert damages analysis that fails to connect the theories of liability and damages, rather than to make the broader point about the obligation of plaintiffs to establish that their claims can be tried based on proof of damages common to the class as a whole?  Perhaps so and perhaps not, but for plaintiffs' attorneys operating in the Second Circuit (and in the other circuits whose decisions the Second Circuit cites in Cannon), it is a question that has been effectively answered in their favor unless the Supreme Court decides to revisit it once more.
Author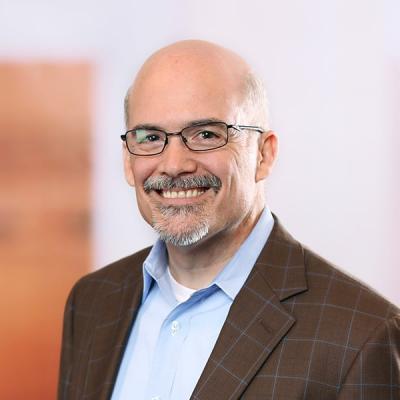 Member / Co-chair, Class Action Practice
Kevin is a member of the firm's Health Care Enforcement Defense Group and has significant experience representing health care–related entities in a variety of litigation matters, including contract, regulatory, False Claims Act and class action lawsuits. Kevin's health care industry clients have included pharmacies, PBMs, hospitals, clinical laboratories, diagnostic imaging providers, pharmaceutical companies and managed care organizations.