CMS Call Letter: Provisions Related to Dual Eligible and Low Income Subsidy Individuals
For the last of our series on the 2016 Draft Call Letter, we focus on the provisions impacting plans serving Medicare-Medicaid, or dual eligible, enrollees. As we have previously posted, the Centers for Medicare & Medicaid Services (CMS) has struggled with how to provide high quality, seamless care to dual eligible individuals. Through the 2016 Draft Call Letter, CMS further attempts to ease administrative burdens and provide incentives for plans to better integrate Medicare and Medicaid services. Specifically, the 2016 Draft Call Letter i) proposes changes to the Star Ratings program to reduce the weight of certain measures whose outcome may be impacted by dual status; ii) introduces a potential integrated Star Ratings system for Medicare-Medicaid Plans (MMPs); and iii) requests comments on providing certain administrative flexibilities to allow Dual Eligible Special Needs Plans (D-SNPs) to better integrate services. The Draft Call Letter also provides the annual updates to Low Income Subsidy (LIS) costsharing amounts and the Fully Integrated Dual Eligible (FIDE) Special Needs Plans (SNP) frailty adjustments.
Star Ratings Weights
The most notable provisions of the 2016 Call Letter impacting plans providing care to dual eligible individuals are those related to the Star Ratings program, which we covered in-depth in Monday's post. As we discussed, this fall CMS released a Request for Information soliciting research showing that plans with a high proportion of dual eligible or LIS enrollees are disadvantaged under the Star Ratings program. CMS released many of the submissions last week, as well as its internal research and analyses. From this research, CMS found that, although there is no evidence to "definitely" identify low-income status as driving the differences in Star Ratings, there may be a correlation between dual/LIS status and the outcomes of a subset of measures. Specifically, after examining 19 of the 46 Parts C and D Star Rating measures, CMS found that LIS/dual status had an impact on the outcome of nine of those measures. For seven of the nine, CMS is proposing to reduce the weight of the measure by half. The measures include: breast cancer screening, colorectal cancer screening, diabetes care – blood sugar controlled, osteoporosis management in women who had a fracture, rheumatoid arthritis management, reducing the risk of falling, and medication adherence for hypertension (for Part D Plans (PDPs) only). This adjustment is proposed for all plans, regardless of a contract's percentage of dual and/or LIS enrollees.
Please refer to Monday's post for additional information on these and other proposed changes to the Star Ratings program.
Integrated Star Rating System for Medicare-Medicaid Plans
It should be noted that the 2016 Call Letter is not specifically addressed to MMPs participating in CMS' Financial Alignment Demonstration. Instead, the 2016 Draft Call Letter indicates that MMP-specific requirements will be released in a subsequent memo. Nonetheless, through the Draft Call Letter, CMS provided insight into potential changes to Star Ratings as it relates to MMPs. CMS indicates that it is currently exploring the option of developing an integrated Star Rating system that would measure how well MMPs are integrating Medicare and Medicaid benefits. CMS notes that this exploration is separate from the concerns around how dual/low-income status impacts Star Ratings. Instead, the development of an integrated Star Ratings system is likely in furtherance of the goals of the Financial Alignment Demonstration to better integrate Medicare and Medicaid services.  However, because MMPs only serve LIS members, any learning from the proposed changes to the Star Ratings discussed above will undoubtedly need to be addressed in a new Star Ratings system for MMPs.
Administrative Flexibilities for D-SNPs
CMS is also using the 2016 Draft Call Letter to remind D-SNPs of certain flexibilities it offers to encourage the integration of care for dual eligible enrollees.
First, CMS reminds plans offering Medicaid managed care organizations (MCO) and D-SNPs that they can request CMS's approval to seamlessly enroll their Medicaid MCO members into their D-SNP product once the members become newly Medicare eligible (and thus ineligible for the Medicaid managed care product). Assuming plans have overlapping networks, this would potentially allow beneficiaries to keep their same providers and care managers as they transition into a Medicare plan.
Second, plans are reminded that that they can contact their current members in MA, PDP, or MA-PD products to promote their other products, including their integrated product.
Finally, CMS used the Call Letter to remind highly integrated, high performing D-SNPs that they could request additional supplemental benefits beyond those offered by MA plans, such as non-skilled in-home support services, caregiver supports, or assistive devices for home safety.
CMS is also seeking input on whether D-SNPs should be afforded additional flexibilities. Through a Memorandum of Understanding between CMS and the State of Minnesota, CMS has been testing administrative flexibilities around i) the use of integrated marking materials that cover both Medicare and Medicaid benefits, ii) coordinated state and federal regulatory oversight teams, and iii) coordination of state quality of care priorities. CMS is seeking comments on whether these flexibilities should be extended to all high performing D-SNPs.
Additional Provisions Impacting Dual/LIS Individuals
In addition to these proposed policy changes and updates, the 2016 Draft Call Letter also announces the 2016 maximum copayments for generic/preferred multi-source drugs and other brand drugs for LIS enrollees. The copay amount for generic/preferred drugs will increase from $2.65 in 2015 to $2.95 in 2016, and copays for other/brand drugs will increase from $6.60 to $7.40.  The 2016 Draft Call Letter also outlines the FIDE SNP frailty factors for 2016, which will be based on the frailty factors associated with the 2014 risk adjustment model.
* Lauren is admitted in New Jersey only.  Practicing under the supervision and guidance of Members of the Washington, D.C. office.
Authors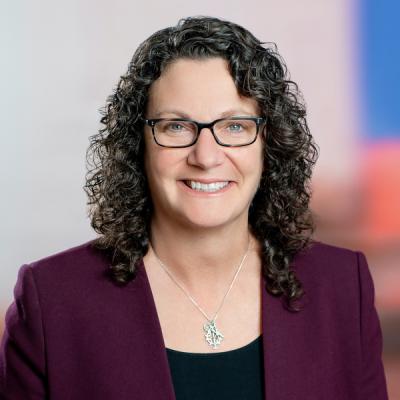 Member / Managing Member, DC Office; Chair, Health Law, Communications, Antitrust & ML Strategies Division
Susan advises health care industry clients and private equity firms in complex and high stakes transactions. She focuses on challenges facing managed care organizations, specialty pharmacies, and pharmacy benefit managers.
Lauren M. Moldawer is an attorney who advises pharmacies, PBMs, managed care organizations, and other payors for Mintz. She provides guidance on transactional, regulatory, and fraud and abuse matters. Lauren draws upon her experience working for the Federal Coordinated Health Care Office.