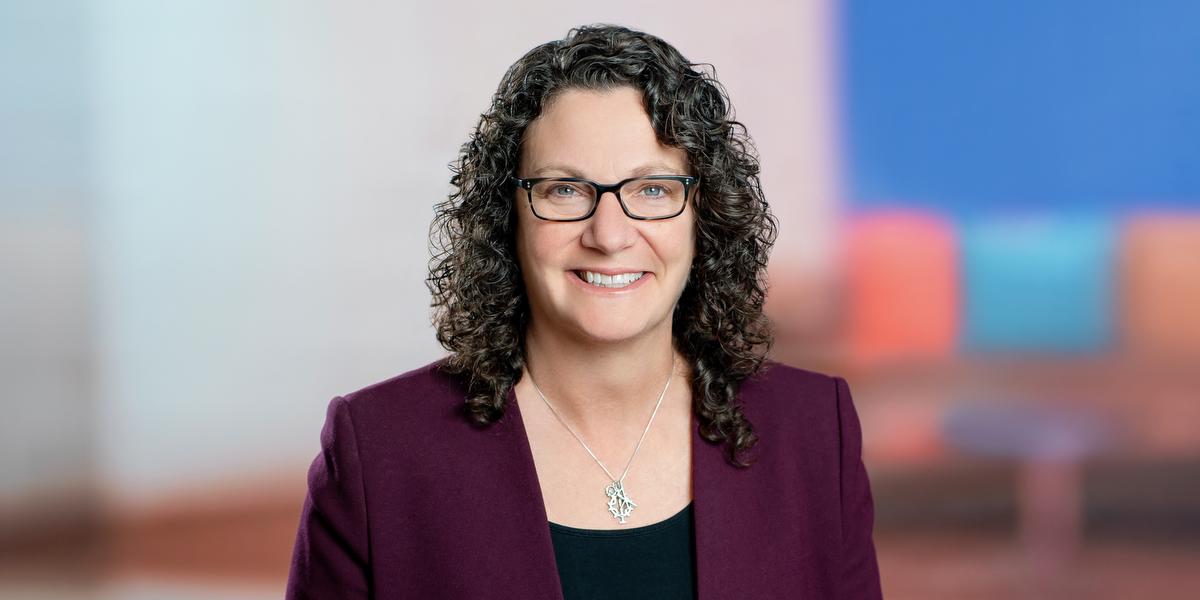 Susan W. Berson
Member / Managing Member, DC Office; Chair, Health Law, Communications, Antitrust & ML Strategies Division
+1.202.661.8715
Susan's clients depend on her in-depth industry knowledge and strategic insights. Her in-house experience informs her pragmatic, business-savvy counsel to health care industry clients. She regularly advises pharmaceutical services providers, managed care organizations, post-acute and long term care providers, and those who invest in the industry on the risks and potential benefits of strategic affiliations, complex service agreements, and due diligence in high profile transactions. She also provides counsel on government programs such as Medicare and Medicaid, and compliance and regulatory matters. She has particular insight into the challenges facing managed care organizations, specialty pharmacies, and pharmacy benefit managers. Susan is also part of Mintz's leadership team.
Susan is the Managing Member of the firm's DC office, serves on the firm's Policy Committee, and is Division Head of Mintz's Health Law, Communications, and Antitrust practices as well as ML Strategies, the firm's government relations affiliate.
Clients look to Susan for her deep understanding of the health care industry and her extensive experience solving their most complex, cutting edge issues. However, a distinguishing feature of why clients turn to Susan is that she is able to provide industry insight and strategic guidance to help them determine the pros and cons of engaging in a transaction, as well as the best structure for that transaction, well before any issues or regulatory requirements are identified. Her broad client base includes:
Private equity firms and other investors in the health care industry;
Health care providers including integrated delivery systems and managed physician practices;
Pharmaceutical services providers such as PBMs, retail, mail, and specialty pharmacies;
Private and public health care service providers, including managed care organizations, such as Medicare Advantage Plan Sponsors, Medicare Part D Plan Sponsors (including Employer Group Waiver Plans), and Medicaid Managed Care plans; and
Providers of post-acute, home health, behavioral health, and hospice services.
Susan has led many complex due diligence projects of health care companies, in a vast array of areas including managed care, specialty pharmacies, pharmacy benefit managers, post-acute, home health, and hospice, to name a few. She also regularly provides counsel on compliance and regulatory matters, including federal programmatic and certification requirements, risk adjustment programs and practices, benefit design requirements for state and federal programs, fraud and abuse and anti-kickback rules, state regulatory requirements relating to drug pricing and coverage, and government policies, procedures, and reporting requirements. She routinely advises these clients in the context of strategic affiliations and complex service agreements.
Most recently, she has been advising clients in connection with various regulatory requirements related to the financial relief programs through the U.S. Department of Health and Human Services due to the global pandemic, COVID-19.
Susan has been in the client's shoes and this drives her holistic view of the industry and her pragmatic business advice in solving legal issues and managing legal expenses. Her in-house experience has given her a unique perspective on the need to devise practical, pragmatic, business-focused solutions to issues in a cost effective and timely manner. From 2006 to 2008, Susan served as general counsel of the Public and Senior Markets Group at UnitedHealth Group, a Fortune 10 company. In this role, she was responsible for the legal and regulatory oversight of UnitedHealth's government programs, including Medicare and Medicaid, and was also legal counsel for all pharmacy services.
Susan has been recognized by Chambers USA for several years. One Chambers-quoted client called her "brilliant," noting that she "has a really deep knowledge across the whole spectrum of healthcare, not just one area."
Education
Columbia University (JD)
University of Rochester (BA, magna cum laude)
Experience
Served as health care regulatory counsel to TPG Capital in its new partnership with existing investors, Summit Partners and Silversmith Capital Partners, to back outpatient behavioral health services provider, LifeStance Health.
Conducted the due diligence and provided state and federal regulatory research and analysis in connection with TPG's acquisition of Convey Health Solutions, a specialized health care technology company that provides health plan administration, supplemental benefits administration, and consulting services to health plans.
Served as regulatory counsel to a consortium of investors led by TPG Capital and Welsh, Carson, Anderson & Stowe in their $4.1 billion acquisition of Kindred Healthcare, Inc. (NYSE:KND). The transaction was recognized by The Deal as the 2018 Private Equity Deal of the Year.
Advised a consortium of investors led by TPG Capital and Welsh, Carson, Anderson & Stowe in their $1.4 billion acquisition of Curo Health Services.
Represented Sanford Health, a non-profit integrated health delivery system, in its affiliation with The Evangelical Lutheran Good Samaritan Society (the "Society"), a non-profit long-term care provider. Our representation primarily focused on assisting Sanford in navigating the change of ownership filings for the Society's licenses and Medicare and Medicaid filings.
Represented CIGNA it its purchase of Express Scripts, Inc. through health care regulatory diligence, contract drafting and integration.
Advised a global health care company on a variety of issues in connection with its acquisition of several health plans and provider groups, including health care regulatory due diligence, health care regulatory advice regarding transaction structure and strategy, and preparation of regulatory notices and other filings.
Recognition & Awards
Chambers USA: District of Columbia – Healthcare (2013 – 2020)
Recognized byThe Legal 500 United States for Healthcare: Service Providers (2014 and 2018-2020)
Recognized by The Legal 500 United States for Healthcare: Life Sciences (2019)
Recognized as a Health Care Trailblazer by the National Law Journal (2019)
International Law Office and Lexology: "Client Choice Award" – Healthcare & Life Sciences, District of Columbia (2015)
Harlan Fiske Stone Scholar at Columbia University School of Law
Phi Beta Kappa
Recent Insights
News & Press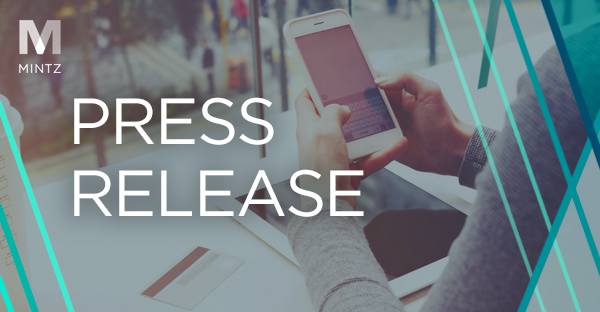 In the latest guide, Mintz garnered rankings as a top national firm in eight practice areas, and 32 firm attorneys were individually recognized.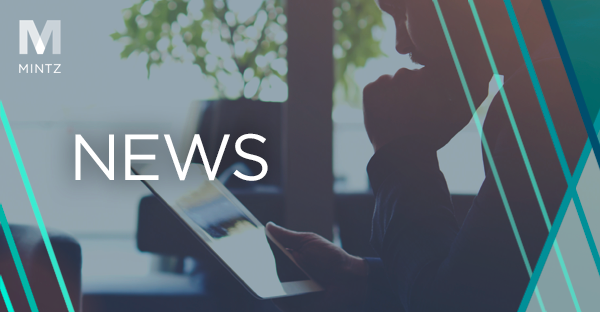 The Deal reported that Mintz, led by Member and Health Law Division Head Susan Berson and Member and Chair of the Health Law Practice Karen Lovitch, served as legal counsel to TPG Capital in its new partnership with existing investors, Summit Partners and Silversmith Capital Partners, to back outpatient behavioral health services provider LifeStance Health.
Events "Patient Assistance Programs & Government Enforcement: What You Need to Know" will discuss issues related to patient assistance programs and guidance documents issued by the Office of the Inspector General (OIG).