Life Sciences Newsletter — Inaugural Edition
The inaugural Mintz Life Sciences Newsletter brings the latest developments in life sciences, legal insights, and industry activity straight to your inbox. This edition includes:
The Mintz / Mergermarket Life Sciences M&A Report
Mintz partnered with Mergermarket to produce a comprehensive look at M&A activity in the Life Sciences sector, and the importance of corporate and cultural convergence in these transactions. The full report which consists of results from surveys of more than 100 senior-level US-based executives is available by registering here. You can also access the recording of the July 30 webinar about the report here. Below are a few insights from the report:

M&A deals saw a slowdown in the first quarter of 2020 as compared to recent first quarters
The lead driver for US companies participating in M&A deals was patent expiration
In a substantial plurality of deals, the target/seller will continue operation as a standalone entity
Integration planning and cultural due diligence are recommended to be a greater focus earlier in deal making
Regulatory Affairs Perspective on Transactional Due Diligence
Mintz Member Joanne Hawana and Associates Benjamin Zegarelli and Elizabeth Conti co-authored the second edition of "Introduction to the Due Diligence Process," a high-level guide through the transactional due diligence process from a regulatory affairs perspective, recently published by the Regulatory Affairs Professionals Society (RAPS). The book also includes an introductory chapter written by Mintz corporate Associate Scott Dunberg. The second edition of RAPS' "Introduction to the Due Diligence Process" is intended to help regulatory affairs professionals, company executives, attorneys, and others to learn the ins and outs of the due diligence process, the roles and responsibilities regulatory professionals play, and essentials for executing successful due diligence in life sciences transactions.

Specifically, the book provides expertise on the following:

Understanding the flow of the due diligence process;
How to prepare for a diligence process and creating questions and document requests that will yield crucial information about the target;
Understanding the various due diligence roles and whom to contact about various issues; and
How to negotiate regulatory milestones for the transaction.

 
Available for purchase here. Sample chapter available here.
Transactional Activity in the Industry
| | |
| --- | --- |
| The Mintz transactions team has taken a look at activity across several deal types from April through June and present that data and our thoughts at this link. Not unexpectedly, there has been a decline in transactions, generally, but the down turn is not as significant as we saw in the most recent recession. Economists have expressed a number of reasons for this, but the most relevant is likely that this recession is not the result of a systemic failure in the country's financial system. | |
Intellectual Property in the Industry
In this space, we will provide insights into IP happenings in the Life Sciences industry. In this issue, we provide a summary look at patent Grants at the USPTO in Art Unit 1600 (which covers most biological and chemical innovations) with a year-over-year comparison of the first six months of each year between 2017 and 2020. The data is presented in charts by quarter for ease of review.
They can be viewed here.
Recent Mintz Transactions Activity
All Mintz Deals in 2nd Quarter (April – June)
Mintz has had a busy quarter. Even with the challenges of COVID-19, our clients have been active. A list of the Life Sciences deals we helped clients close in the second quarter of this year is included here.
 
Select Transactions During the Economic Downturn
Represented Matrix Capital Management in its $43.7M Series C investment in a clinical data analytics company.
Represented Evofem Inc. in its $100M public offering underwritten by Morgan Stanley, Piper Sandler, Oppenheimer & Co. Inc., H.C. Wainwright & Co., LLC.
Represented Viela Bio, Inc. in its $169M public offering underwritten by Morgan Stanley, Goldman Sachs & Co. LLC, Cowen and Guggenheim Securities.
Served as underwriters' counsel in the $450M public offering of Acceleron Pharma Inc. underwritten by J.P. Morgan, SVB Leerink, Cowen, Barclays, Credit Suisse, Piper Sandler and H.C. Wainwright & Co.
Represented DermTech in a $65 Million PIPE Financing.
View the press release here.
Represented Censa Pharmaceuticals, Inc. in its sale to PTC Therapeutics, Inc. 
View the press release here.
Represented Neurotrope, Inc. in its merger agreement with Metuchen Pharmaceuticals, LLC to form Petros Pharmaceuticals, a men's health company. 
View the press release here.
Represented HealthpointCapital in its acquisition of a majority stake in IlluminOss Medical Inc.
View the press release here.
 
Key Biotech Patent Litigation Success by Mintz ITC Team
On July 19, an exclusion order went into effect against German company Jennewein Biotechnologie, GmbH, which was determined by the International Trade Commission to be infringing a patent on certain biosynthesis methods held by Mintz client Glycosyn LLC. Glycosyn is a pioneer in the field of Human Milk Oligosaccharides (HMOs), which are prebiotics known to support a healthy gut microbiome, and which were previously found only in breast milk. HMOs were a leading pediatric innovation breakthrough, according to Abbott, which includes the ingredient in the Similac Pro-Advance formula with 2'-FL HMO. Mintz represented Glycosyn at the International Trade Commission against Jennewein, and in front of the US Customs office, and we are thrilled for the client that their patent rights are being upheld.
View the Case Study.
Dealing with the COVID Crisis
The Mintz Life Sciences Team has been providing advice to clients throughout the COVID crisis as we all seek to thrive through the pandemic, and all of the complexities it has brought along with it. Our emphasis today is on moving forward beyond the initial crisis and helping clients act proactively to work with employees remotely and to safely re-open. We maintain a central COVID Insights Center on Mintz.com.
// MEET OUR LIFE SCIENCES INDUSTRY TEAM
// LEARN ABOUT THE MINTZ LIFE SCIENCES PRACTICE
// READ MORE LIFE SCIENCES INSIGHTS
Recognized: M&A, Health,
LIT, Capital Markets

Top Life Science
Patent Practice

Tier 1 for
Biotechnology Law

Top 10 Patent Filer in
Art Unit 1600
Authors
Adam C. Lenain counsels Mintz clients at all stages of the corporate life cycle. He advises venture-funded companies, guiding them on equity and debt financings, mergers and acquisitions, complex commercial transactions, licensing and collaborations, and general corporate issues.
Member / Co-chair, Life Sciences Practice
William T. Whelan is a Mintz Member who counsels life science companies on venture capital financing and mergers and acquisitions. Bill guides clients through every stage of the corporate life cycle. He works with biotechnology, medical technology, and health care IT companies.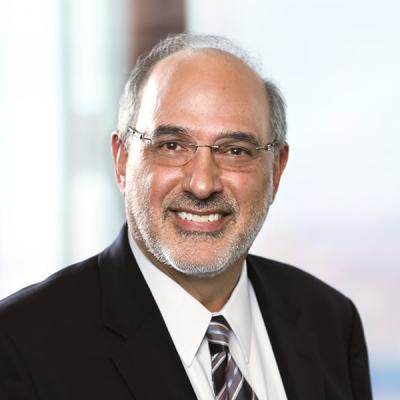 Member / Chair, Securities & Capital Markets Practice; Co-chair, Life Sciences Practice
Jonathan L. Kravetz is Chair of the Securities & Capital Markets Practice Group and Co-chair of the Life Sciences Practice Group at Mintz. He represents clients in public and privately placed equity and debt financings, and counsels them on securities compliance and strategic matters.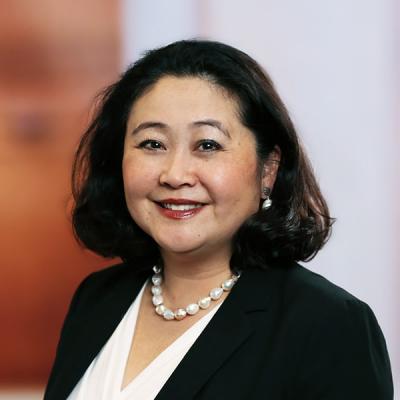 Terri Shieh-Newton, PhD, is a Mintz Member who guides clients on portfolio management and landscape analysis. She's a trained immunologist with a PhD in Cellular and Molecular Medicine, and she works with companies of all sizes in a wide range of life sciences and clean technology industries.