Senate Bill Targets Part D DIR Fees
Just last month the "Improving Transparency and Accuracy in Medicare Part D Spending Act" was introduced in the Senate to amend the Social Security Act. The bill seeks to prohibit Part D plans (and their contracted pharmacy benefit managers (PBMs)) from retroactively reducing payments to pharmacies for clean claims.  The bill would allow Part D plans and PBMs to reduce an already completed payment to a pharmacy if a claim is found not to be clean.  Not surprisingly, Part D plans would also be allowed to increase payments to pharmacies under the bill.
This seems to be the latest chapter in the war over fees between Part D plans, PBMs and pharmacies.  As discussed here, CMS addressed Part D plans' and PBM's practice of charging pharmacies administrative and transaction fees at the point of sale or retroactively in its 2014 Call Letter published in April 2013.  Eventually, CMS amended the definition of "negotiated price" in the Part D regulations to take into account fees paid by pharmacies to Part D plans or PBMs that effectively reduce the price that a pharmacy is paid.  As a result of the change to the definition of "negotiated price" and CMS guidance, Part D plans were no longer allowed to report these fees/reductions in their direct and indirect remuneration (DIR) report if they were reasonably determinable at the point of sale.  Because certain reductions in price or fees charged to the pharmacies are not reasonably determinable at the point of sale, some are still reported by plans as DIR.  The bill introduced in September targets these reductions in price and fees that are applied to pharmacy claims retroactively.
Some plans and PBMs have been reducing the amounts paid to pharmacies by tying pharmacy payments to performance metrics that are determined after the claims have been paid.  Tying performance metrics to payments is something that CMS has appeared to be in favor of, so it is unclear what type of support the bill will receive from the agency.  If plans are no longer able to tie payment to performance in a way that results in some pharmacies receiving decreased payments, some plans may try to negotiate lower initial pharmacy prices and then pay performance "bonuses" to the pharmacies that it determines meet the required performance metrics.  It is unclear whether receiving less money initially or receiving more money upfront but having some of it at risk will be better for pharmacies.
This legislation has little likelihood of passage in 2016.  However, the current political conversation regarding drug pricing is certain to draw in PBMs as both the drug industry and pharmacists call for greater transparency.  Next year might be a busy year for PBMs as they will likely need to address other legislative proposals aimed at pricing and transparency.
Authors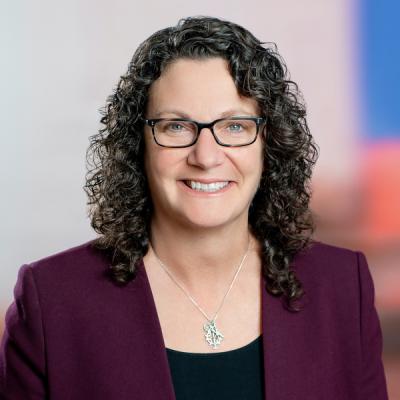 Member / Managing Member, DC Office; Chair, Health Law, Communications, Antitrust & ML Strategies Division
Susan advises health care industry clients and private equity firms in complex and high stakes transactions. She focuses on challenges facing managed care organizations, specialty pharmacies, and pharmacy benefit managers.
Tara works with managed care organizations, pharmaceutical services providers such as PBMs, and integrated delivery systems, and companies that invest in them.