Current and Former SEC Officials Speak About Enforcement Issues Concerning Municipal Securities
Last week, the National Association of Bond Lawyers held its 13th Annual Tax and Securities Law Institute.  Some of the panels included current and former employees of the SEC who spoke on several of the more notable recent developments with respect to enforcement actions in the Municipal Securities space:
1)  The SEC is policing negligence.  Peter Chan, a former staff member of the SEC's Enforcement Division, acknowledged that suspicion of recklessness is no longer seen by the Staff as a prerequisite for opening an SEC investigation of an issuer – negligence is sufficient.  He noted how "people walking in a fog can cause as much harm as people conspiring to do wrong." Chan also cited SEC Chairman White's "broken windows" strategy in support of this practice, and said that the MCDC Initiative is a prime example. However, Chan also acknowledged that the SEC is not likely to bring a case if an issuer has followed sound disclosure policies and procedures and engaged in thoughtful deliberations, even if the SEC questions the accuracy of statements made in the Official Statement.
2)  Exploration of Allen Park and control person liability.  During one of the panels, Mark Zehner, Deputy Chief of the Enforcement Division's Municipal Securities and Public Pension Division Unit, spoke at some length about the Allen Park, Michigan case in which the SEC, for the first time, charged a municipal official (the mayor of the city) as a "controlling person" under Section 20(a) of the Exchange Act.  Mr. Zehner noted that the SEC has a lot of experience with control person liability, and has brought more than one thousand such cases in the private sector. From his presentation, it appeared as if one of the reasons why the SEC chose to assert a Section 20(a) claim in the Allen Park case was the somewhat more flexible standard for proving control person liability that exists in the Sixth Circuit.  Mr. Zehner noted that the SEC has a lot of ways to hold someone liable (e.g., aiding and abetting) without having to resort to Section 20(a) liability and that there is a good faith exception to control person liability written right into the statute. Reading between the lines, it appears as if the SEC believed they had proof that Allen Park's mayor was complicit in the alleged fraud and they had an opportunity to use control person liability in a way that would make headlines and create a deterrent for other municipal officials around the country.
3)  Update on the MCDC initiative.  LeeAnn Gaunt, Chief of the Enforcement Division's Municipal Securities and Public Pensions Unit, spoke at some length about the MCDC Initiative. She did not disclose the number of reports the SEC received, but from her comments it appears as if the SEC received a substantial number of them.  She explained that the Staff is dealing with the broker-dealer submissions first, but are cross-checking to see if issuers reported the same transactions. Settlement orders will be released in batches so as not to stigmatize individual broker-dealers. The orders will identify two or three types of material failures but will not identify issuers or transactions. The broker-dealers will be given two weeks to sign the papers and return them. Ms. Gaunt did not commit to a timetable as to when this would occur, but implied that there would likely be several waves of orders during this calendar year. Every party that self-reported will receive a response from the SEC at some point. Issuers who were reported by broker-dealers but did not self-report will not necessarily hear from the SEC.
Authors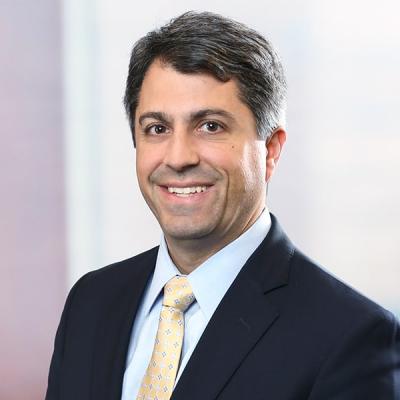 Breton Leone-Quick is an attorney who advises Mintz clients in the financial services industry in litigation matters and regulatory investigations. He leverages his understanding of federal securities laws and Delaware corporate laws to navigate complex crises and disputes.