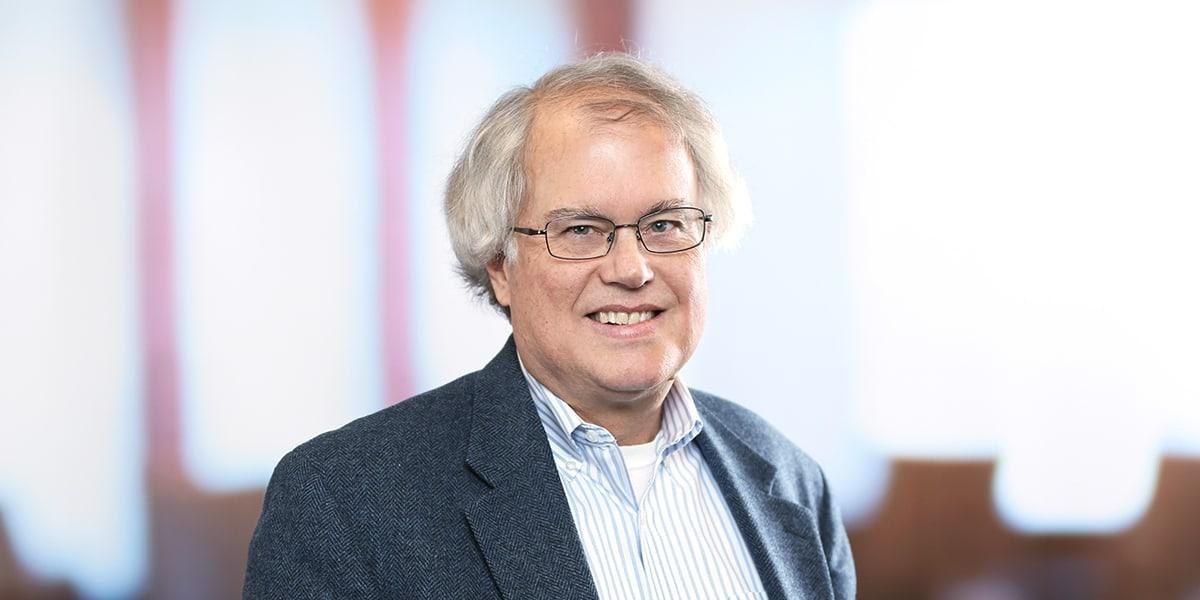 John is considered one of the foremost bond authorities in Massachusetts. He has a long-established relationship with the Commonwealth and has represented the state in its bond dealings for more than 30 years. John's unique market insights are grounded in deep experience. He is particularly knowledgeable about the legislative process and the Massachusetts Constitution's provisions on state credit. John has served as an ethics partner at Mintz, and he was largely responsible for developing and implementing the firm's pro bono policy.
John's practice focuses on public finance and public agency representation. He has acted as bond counsel or underwriter's counsel in a wide variety of tax-exempt bond transactions, including financings for public higher education, transportation, public schools, and water and wastewater treatment.
Since 1984, he has been principally responsible for all legal services rendered by the firm to the State Treasurer of the Commonwealth of Massachusetts, including service as bond counsel and disclosure counsel. He is particularly knowledgeable about the legislative process (and legislative drafting) and the Massachusetts Constitution (particularly the provisions relating to pledging the state's credit).
John has also served for many years as one of the ethics partners in the firm, advising on professional responsibility matters. He was primarily responsible for developing and implementing Mintz's pro bono policy and chaired the firm's Pro Bono Committee from 1986 to 1990.
Education
Yale University (JD)
University of Kansas (BA)
Experience
Represented the Commonwealth of Massachusetts as bond counsel and disclosure counsel on this combined new money/advance refunding issue involving General Obligation Bonds, Consolidated Loan of 2016, Series F (Green Bonds) (Federally Taxable), and General Obligation Refunding Bonds, 2016 Series B. The transaction featured the Commonwealth's third issuance of "green bonds" to finance a variety of environmentally beneficial projects, with the green bonds being sold as taxable bonds to maintain maximum flexibility with respect to private sector involvement with the financed projects.
Recognition & Awards
Chambers USA: Massachusetts (Band 1) – Banking & Finance: Public Finance (2012 – 2017)
Best Lawyers in America: Public Finance Law (2008 – 2011, 2019)
Involvement
Member, WGBH Overseers Advisory Board
Past chair, WGBH Community Advisory Board
Chairman, United Methodist Foundation of New England
Trustee, Massachusetts Taxpayers Foundation
Director, American Civil Liberties Union of Massachusetts
Treasurer and a trustee, Harvard-Epworth United Methodist Church, Cambridge, Massachusetts
Co-chair, Boston Bar Association Task Force on Multi-Disciplinary Practice (2000 – 2001)
Member, American Bar Association
Member, Massachusetts Bar Association
Member, Boston Bar Association
Member, National Association of Bond Lawyers
Recent Insights
News & Press Mintz partner and Massachusetts lawyer Julie Korostoff is one of 49 attorneys recognized as "Leaders in Their Fields" by the 2018 Chambers USA: America's Leading Lawyers for Business guide. Chambers named Korostoff a "Recognized Practitioner" in Technology. The 2017 Chambers USA: America's Leading Lawyers for Business guide ha recognized 49 Mintz attorneys as "Leaders in Their Fields." Practice highlights include top rankings for banking and finance.
Events On November 2, 2017, the Republican leadership of the U.S. House released a tax reform bill that has the potential to eliminate tax-exempt bond financing for nonprofits, housing, student loans, and industrial development. Join uniquely qualified counsel for insight on these changes.