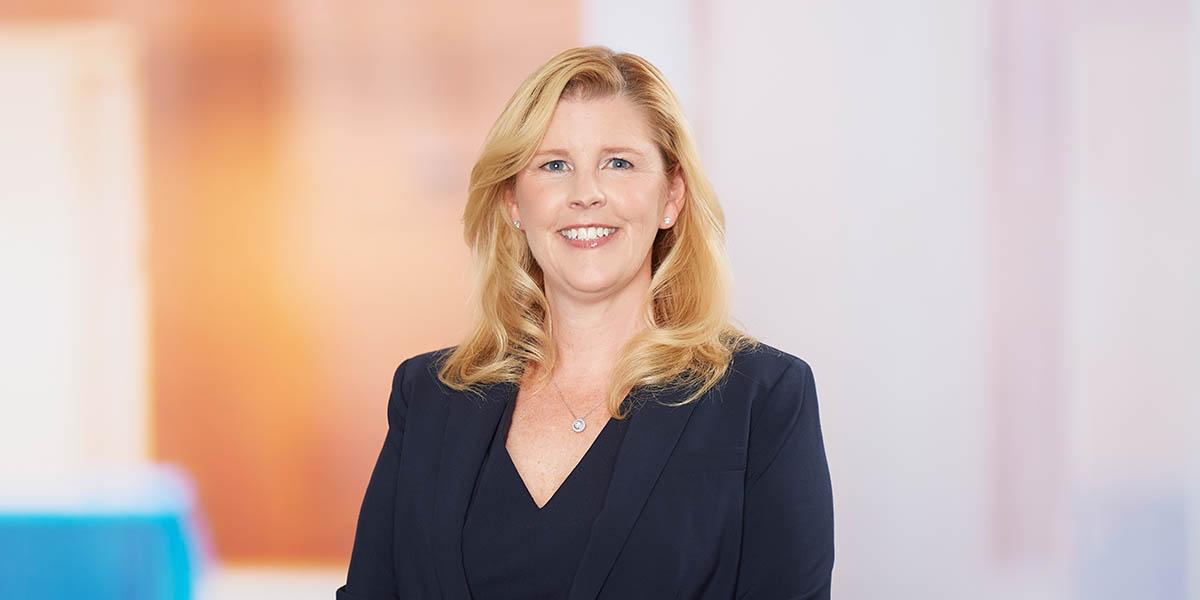 Elissa Flynn-Poppey
Member / Chair, Government Law Practice
+1.617.348.1868
Elissa is known as a discreet, creative problem solver with the ability to help prominent clients resolve issues at the intersection of law, government ethics, and regulatory compliance. She works closely with private and publicly traded companies, government agencies, individuals, and nonprofits. Elissa was Deputy Legal Counsel to Massachusetts Governor Mitt Romney and served as legal counsel to the Inaugural and Transition Committees for Massachusetts Governor Charlie Baker and Boston Mayor Marty Walsh. In 2016, Massachusetts Lawyers Weekly recognized Elissa on its list of the Top Women of Law.
Elissa chairs the firm's Government Law Practice.
Before joining Mintz, Elissa was Deputy Legal Counsel to Governor Romney and Executive Director of the Judicial Nominating Commission for the Office of the Governor of Massachusetts. Prior to joining the governor's office, she was an associate in the litigation section of a Boston-based law firm, where she focused primarily on complex defense litigation. Earlier Elissa served as a law clerk to the justices of the Superior Court of Massachusetts and as research assistant to the late Justice Joseph Nolan of the Supreme Judicial Court. She also worked for Congressman J. Joseph Moakley and Massachusetts Senator Jo Ann Sprague.
Elissa represents government agencies, private and publicly-traded companies, nonprofits, and individuals on matters regarding ethics, privacy, higher education, government ethics, election law, corporate compliance, conflict of interest laws, public records law, lobbying, campaign finance, open meeting law, ballot questions, and other government areas. She is senior counsel to clients on all aspects of government operations and frequently trains government entities on compliance.
Elissa also advises large corporations and businesses on the unique political law issues they face when interacting with government; assists clients with developing and maintaining policies and systems to ensure compliance with ethics, lobbying, and other political laws; represents clients in enforcement actions and internal investigations; and serves as a Special Assistant Attorney General, representing and defending various state entities.
In addition, Elissa served as legal counsel to the Inaugural and Transition Committees for Governor Baker and Lt. Governor Polito, Treasurer Deborah Goldberg, and Mayor Martin J. Walsh.
As a former senior member of the governor's legal office, she has extensive experience in legislative and regulatory drafting and government compliance. She has lectured and written extensively on public records law, ethics, campaign finance, election law, lobbying, and open meeting law.
Elissa is actively involved in a variety of cases for the firm's pro bono practice. She led the legislative redrafting and developed the strategic plan for the passage of G.L. c. 258E, "An Act Relative to Harassment Prevention Orders," a Massachusetts law which allows a victim of stalking, sexual assault, and/or harassment to obtain a criminally enforceable restraining order against her or his perpetrator. For her pro bono work on the harassment prevention law, she received a public service award in 2010 and the Massachusetts Legislature issued a proclamation in recognition of her work on redrafting legislation. The firm was awarded the American Bar Association Pro Bono Publico Award in August 2010 for its work on the legislation.
Education
Suffolk University Law School (JD)
Bridgewater State University (BA, Economics)
Recognition & Awards
Chambers USA: Nationwide (Recognized Practitioner) - Government: Political Law (2019) 
Massachusetts Lawyers Weekly: Top Women of Law (2016)
Boston Business Journal: "40 Under 40" (2010)
Public Service Award, Rappaport Center for Law and Public Service (2010)
40 Under 40 Award, STARS (2010)
Included on the Massachusetts Super Lawyers: Rising Star – Political Law list (2005 – 2010)
Massachusetts Lawyers Weekly: "10 Up and Coming Young Lawyers" (2005)
Who's Who of Emerging Leaders (2007)
100 Women of Distinction, Massachusetts Association of Women Lawyers
Involvement
Advisory Council, New England Legal Foundation
Associate editor of Law Review, Massachusetts Bar Association
Board of Overseers, MSPCA
Board of Directors, Friends for Children
Advisory Board, Rappaport Center for Law and Public Service
Diversity Committee, Middlesex County District Attorney's Office
Board of Trustees (2005 – 2010), Bridgewater State University
Member (2002 – 2008), Norfolk Zoning Board of Appeals and Historical Commission
Transition Team, Middlesex Sheriff Koutoujian
Member, Boston Ethics Committee