ML Strategies: CMS Releases Final Payment Rules and Lawmakers target CMS' Mandatory Home Health Value-Based Purchasing Pilot
Earlier this week, ML Strategies posted its weekly Health Care Update. This publication provides timely information on implementation of the Affordable Care Act, Congressional initiatives affecting the health care industry, and federal and state health regulatory developments.
This week's top story focuses on the Center for Medicare & Medicaid Services' (CMS) release of final 2016 payment rules impacting acute care and long-term care hospitals.  Overall, the rule would increase operating payment by 0.9%; however it includes a $1.2 billion dollar cut in Medicare Disproportionate Share Hospital (DSH) uncompensated care funds for FY 2016.  One of the most controversial provisions in the final rule is that CMS did not extend the delay of the partial enforcement of the two-midnight rule, which is set to expire at the end of this fiscal year.
The update also covers Congresses introduction of the Medicare Post-Acute Care Value-Based Purchasing Act of 2015 (H.R. 3298).  This bill would create a single value-based purchasing (VBP) system for post-acute care that would replace CMS' mandatory home health VBP pilot that was proposed in the 2016 Home Health proposed rule.
* Lauren is admitted in New Jersey only.  Practicing under the supervision and guidance of Members of the Washington, D.C. office.
Author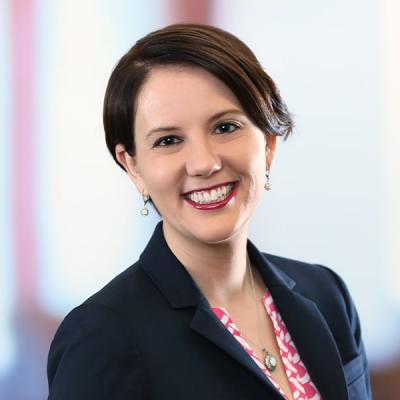 Lauren M. Moldawer is an attorney who advises pharmacies, PBMs, managed care organizations, and other payors for Mintz. She provides guidance on transactional, regulatory, and fraud and abuse matters. Lauren draws upon her experience working for the Federal Coordinated Health Care Office.