FDA Commits to Moving Forward with LDT Regulation
Last Tuesday, Dr. Jeffrey Shuren, director of the Food and Drug Administration's Center for Devices and Radiological Health, announced at a hearing before the House Energy and Commerce Committee's Subcommittee on Health that FDA would move forward with finalizing its plan to regulate laboratory developed tests (LDTs) sometime in 2016.  FDA provided notice of its intent to take action on LDTs when it published a draft guidance document in October 2014, setting forth the agency's plan for regulatory oversight of LDTs. FDA's decision to regulate LDTs would be a significant policy shift in this area because, historically, the agency has chosen not to exercise its enforcement power over LDTs.  FDA cites the increased complexity and higher patient risks involved with more modern LDTs as the impetus for its decision. Despite pushback from clinical laboratories and some other stakeholders, Shuren's statements during Tuesday's House hearing demonstrate that the agency is committed to finalizing and implementing a new regulatory framework for LDTs.
FDA's draft guidance defines an LDT as a type of in vitro diagnostic (IVD), which is a test that detects a disease, condition, or infection. LDTs are IVDs that are developed and used within a single laboratory and intended for clinical use. IVDs are considered medical devices under the Federal Food, Drug, and Cosmetic Act and fall under FDA's oversight, but FDA has used enforcement discretion not to regulate in the more specific LDT area.  The Centers for Medicare & Medicaid Services regulates laboratories performing tests on patient specimens and ensures that all tests performed at a laboratory, including LDTs, generate accurate and reliable results under the federal Clinical Laboratory Improvement Amendments (CLIA) program.
As Shuren emphasized in his testimony, the CLIA program and FDA's authority to regulate IVDs serve different regulatory goals that are important for comprehensive oversight of LDTs. Under the CLIA program, CMS ensures that clinical laboratories provide accurate and reliable results on patient specimens, but it does not review the "clinical validity" of a particular test, which is whether the test accurately identifies, measures, or predicts a patient's clinical condition or predisposition.  For all medical devices, including IVDs and eventually LDTs, FDA examines clinical validity through its premarket review process.  Another key difference between the regulatory oversight of FDA and the CLIA program is timing.  FDA's review of moderate and high-risk IVDs takes place before the device hits the market, while the CLIA program's oversight of laboratories occurs after patient testing has begun within the facility.
FDA's 2014 draft guidance states that the agency will use a risk-based approach to regulating LDTs. Low-risk LDTs, or LDTs for rare diseases or for "unmet needs" (when there is no approved or cleared device available) will not be subject to premarket review but will have to register and report adverse reports to FDA. Moderate- and high-risk LDTs, on the other hand, will be required to meet premarket review requirements demonstrating their safety and effectiveness, in addition to registration and adverse event reporting, but any currently marketed tests that fit in this category will be able to remain on the market during the review process. FDA has proposed to phase in the review process over 10 years, with high-risk LDTs being reviewed first, followed by moderate-risk LDTs.  In support of its regulatory position and of Shuren's testimony before the House subcommittee on November 17, FDA also released a report that highlights 20 case studies of LDTs that could cause (or have caused) harm to patients as a direct consequence of a lack of FDA oversight.
Many industry stakeholders oppose FDA's move to oversee LDTs as an unnecessary burden that will slow the development of cutting-edge LDTs and harm patients desperately in need of those technologies, such as a new laboratory test for emerging genetic variants that are associated with an adverse patient response to chemotherapy. Following the release of FDA's draft framework in late 2014, laboratory trade groups have challenged FDA's authority to regulate LDTs; members of the House have released draft legislation that would limit FDA's oversight; and several groups have developed alternative proposals to the agency's risk-based LDT framework.  We will keep our readers apprised of important developments in this area as FDA moves towards finalizing its approach next year.
Author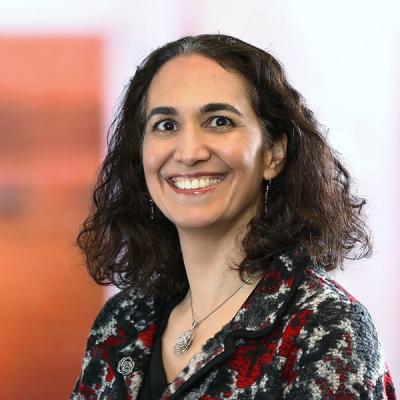 Joanne counsels global clients on the regulatory and distribution-related implications when bringing a new FDA-regulated product to market and how to ensure continued compliance after a product is commercialized.