Confirmation of New FDA Head May Be Held Up By GE Salmon Labeling Issues
On Tuesday, the Senate Health, Education, Labor, and Pensions (HELP) Committee unanimously approved the President's nomination of Dr. Robert Califf as the next commissioner of food and drugs.  (Senator Bernie Sanders, I-VT, who would have voted against the nomination, was not present at the January 12th committee session.)  Dr. Califf appeared in front of the HELP Committee in mid-November; if readers are interested, they can watch that hearing here.
Dr. Califf's nomination has bipartisan support in the Senate and also from most stakeholders in regulated industry, who cite the cardiologist's extensive expertise in clinical trials as a plus in a period where FDA is grappling with how to modernize the clinical trial system, handle vast amounts of digital data, and be more flexible in its requirements for cutting-edge products.
Despite his qualifications and overall support, however, an ongoing controversial regulatory issue could put a damper on how quickly Dr. Califf is able to start his new job.  We previously blogged about the Agency's approval of the first genetically engineered (GE) animal intended for use as human food as well as the companion guidance regarding how to label foods derived from that animal, a fast-growing GE salmon called "AquAdvantage Salmon."  That labeling guidance, and FDA's policy for labeling GE-derived foods more generally, does not mandate label statements, but rather it offers advice and examples of how to make voluntary label claims that are not potentially false or misleading to consumers.
Senator Lisa Murkowski (R-AK) has made it clear that she will block Dr. Califf's confirmation until she receives assurances from FDA that the agency will require mandatory labeling for GE salmon when it becomes commercially available.  At the January 12 HELP Committee session, she stated with respect to the labeling of GE salmon: "I want to make sure that the FDA knows that voluntary labeling guidelines really are not sufficient....I want to make sure, be very, very certain, that when we are talking about these genetically engineered fish for human consumption, voluntary labeling is not adequate.  So I'm going to be pushing for further conversations with Dr. Califf on this.  I will vote to move him out of committee today, but I just want my friends and colleagues to be on notice that I have these concerns and I would like to get them resolved before his name moves forward to the Senate floor."
As noted in the end-of-year food outlook published by ML Strategies and Mintz Levin (see here), the 2016 Omnibus Spending Bill passed in December includes a provision that forbids FDA from allowing the distribution of any food that contains AquAdvantage GE salmon until the agency publishes final labeling guidelines for informing consumers of the food's GE ingredients.
If confirmed by the full Senate, Dr. Califf will succeed Dr. Margaret Hamburg, who led the agency for six years and stepped down in March 2015.  Since that time, FDA has been under the helm of Acting Commissioner Dr. Stephen Ostoff; Dr. Ostroff would presumably return to his prior post as the agency's Chief Scientist after the new commissioner is sworn in.
Author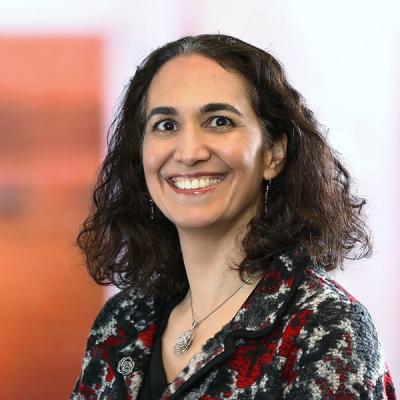 Joanne counsels global clients on the regulatory and distribution-related implications when bringing a new FDA-regulated product to market and how to ensure continued compliance after a product is commercialized.