What are the USPTO's Patent Plans for Fiscal Year 2017?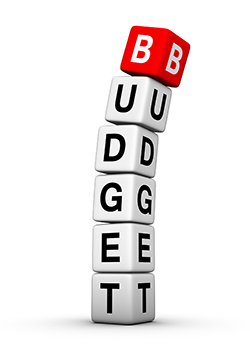 The U.S. Patent and Trademark Office (USPTO) explains several patent prosecution trends, goals, and programs to justify proposed spending of its collected fees in its recently-issued Fiscal Year 2017 Congressional Justification report.  The report provides patent, trademark, and global intellectual property budgets for the upcoming 2017 fiscal year (October 1, 2016 to September 30, 2017) and beyond.  The report focuses on various patent-related areas including patent application pendency, patent quality and examination efficiency, Patent Trial and Appeal Board (PTAB) operations and trial activities, and information technology (IT) associated with these areas.
This article provides an overview of the USPTO's upcoming patent plans as revealed by the report.
Patent Application Pendency
Since the number of Requests for Continued Examination (RCEs) filed and the RCE backlog have been reduced, according to the report, the USPTO can focus on reducing the backlog of unexamined applications and length of patent pendency.
In fiscal year 2015, the average pendency of an application until issuance of a first action was 17.3 months, and the average total pendency of applications was 26.6 months.  The USPTO budget estimates that by fiscal year 2019, average first action pendency will be 10 months and average total pendency of an application will be 20 months.  These numbers will continue the trend between fiscal years 2010 and 2015 where average first action pendency decreased by 8.5 months and average total pendency decreased by 8.0 months.
In 2015, fewer patent applications were filed than expected, which the USPTO attributes to uncertainties involving the new patent laws, namely the America Invents Act (AIA).  The USPTO expects this filing trend to continue and, accordingly, estimates that application filings will increase about 1-4 percent per year over the next five years.  With this rate of filings, the USPTO expects the unexamined patent application backlog to decrease and therefore plans to have fewer examiners by fiscal year 2021.  The USPTO feels that this lower number of examiners will be sufficient to achieve the estimated 10-month first action pendency.
The USPTO's fiscal year 2017 budget includes workload initiatives addressing pendency until first action and issuance, hiring of examiners, and providing overtime and production incentives for examiners.
Patent Quality and Examination Efficiency
In the report, the USPTO requests spending for existing and new programs to improve patent quality and to train and retain an adaptable workforce to improve efficiency and examination capacity.
Examiners will have the chance to visit companies and educational institutions for training in their technical area from experts with industry, technical, and prior art knowledge.  The USPTO will also provide legal training for examiners including trainings on high-tech patent issues for examiners in relevant technical fields.
The budget also includes quality initiatives to improve examiner searches for prior art.
PTAB Operations and Trial Activities
The USPTO plans to continue reviewing optimal PTAB proceeding pendency and improving the quality and consistency of PTAB decisions.
For example, the USPTO requests spending to hire more administrative patent judges to reduce the backlog of PTAB cases and increase productivity and quality.  To justify this hiring, the report shows AIA petition filings from the actual fiscal year 2015 filings of 1,896 to the estimated AIA petition filings of 3,062 in fiscal year 2021.  Also, trial pendency in fiscal year 2015 was 11.3 months, and that is expected to increase slightly to 12 months in fiscal year 2021.  The USPTO states that without the requested resources for staffing needs, PTAB decisions would be delayed and that would negatively impact the economy, including adversely affecting job creation.
IT Improvements
The USPTO plans to continue focusing on improving IT service delivery by retiring legacy IT systems and transitioning to next generation technology over the next and following fiscal years.
The USPTO also plans on introducing a pilot program in fiscal year 2016 that will allow applicants to file text-based applications and then expanding such program in fiscal year 2017.  Another goal is to improve Patent Application Information Retrieval (PAIR) search options, including introducing bulk data searching in fiscal years 2016 and 2017.
Conclusion
Overall, the USPTO aims to spend time, effort, and financial resources on various programs including those discussed above to improve the functioning of the patent office and the quality of patents.  As indicated in the budget, fee collections to support such programs are estimated to increase by fiscal year 2021. Later this year, the USPTO will publish proposed rules and updated fee estimates for the coming years.
Author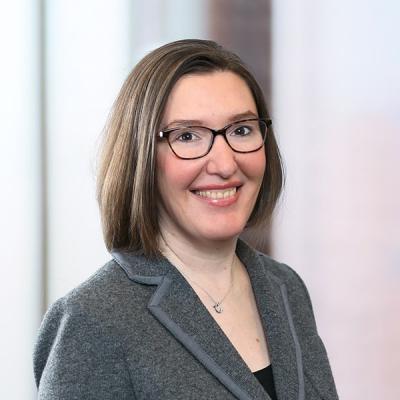 Christina Sperry is a Mintz patent attorney who drafts and prosecutes patents for clients in the electrical, mechanical, and electro-mechanical fields. She represents companies and academic institutions in the medical technology field and helps protect patent innovations for medical and surgical devices.