New Compounding Policies from FDA May Affect Hospital and Health System Pharmacy Operations
Last month, the FDA released three draft guidance documents that are expected to have significant implications for traditional pharmacy-based compounding and the distribution of those drug products.
First, however, a little bit of historical context might be helpful.  As previously reported here and widely known in health care circles, in late 2013 Congress passed a law called the Drug Quality and Security Act (DQSA).  Among other things, DQSA created a new class of federally regulated drug compounders called "outsourcing facilities" and also clarified requirements for compounding by licensed pharmacists and physicians in compliance with the Federal Food, Drug, and Cosmetic Act.  In the 2.5 years that have elapsed since enactment of the law, FDA has been busy implementing its new authority over outsourcing facilities and issuing guidance for those entities, such as how current Good Manufacturing Practice (cGMP) regulations will apply to them and how they should go about registering and paying a required annual establishment fee. The three draft policies issued in mid-April address issues that affect both outsourcing facilities and State-licensed pharmacies that compound drugs on behalf of health care practitioners who need customized, non-commercially available products for specific patients.  The policies address, for example, what constitutes a "prescription" for a compounded drug; how much product can be prepared in anticipation of receiving future prescription orders; and how large hospital or health system pharmacies may distribute compounds to other areas of the facility in advance of receiving a patient-specific order.
Three Separate Draft Guidance Documents Target Narrow Issues
Each of the new draft guidance documents present the Agency's interpretation of a narrow issue related to compounding practices. The first describes what constitutes a "facility" for purposes of registering with FDA as an outsourcing facility under the DQSA.  Most importantly, it clarifies that a single location under the same management cannot house both "traditional compounding" and "outsourcing facility compounding" because those activities are subject to different drug quality standards.
The second draft guidance describes the permissible scope of hospital and health system compounding and subsequent distribution outside of the in-system pharmacy. Without being registered as an outsourcing facility, FDA explains, such pharmacies cannot distribute compounded drugs prior to the receipt of a prescription for an individual patient although they are permitted to perform a limited amount of so-called "anticipatory compounding" based on an established prescription history.  (Of course, any such pharmacy can also choose to register as an outsourcing facility if it is engaged in compounding sterile drugs, as long as it is willing to meet cGMP standards and comply with FDA registration and other applicable requirements.)  In this Hospital and Health System Compounding guidance, the Agency states that it will not take enforcement action if a hospital pharmacy distributes compounded drugs without first having received a patient-specific prescription as long as the following criteria are met:
The products are distributed only to facilities that "are owned and controlled by the same entity that owns and controls the hospital pharmacy and that are located within a 1 mile radius of the compounding pharmacy" (a geographic limitation that FDA explains is "intended to distinguish a hospital campus from a larger health system");
The products are only administered to patients within those health care facilities and pursuant to a patient-specific prescription or order (i.e., they cannot be dispensed for a patient to take home); and
The products are compounded in compliance with applicable provisions of the Food, Drug, and Cosmetic Act and its regulations.
Final Proposal Would Tighten Standards for Anticipatory Compounding
The third and final draft guidance further expounds on what FDA expects when it comes to the "prescription requirement" for compounding done outside of a federally registered outsourcing facility.  Specifically, the Agency sets forth what constitutes a valid prescription order for a compounded drug product, including recommended language for a pharmacist to use when a prescription is unclear and the pharmacist needs to consult with the prescriber and then add a note to the patient's record.  It also provides a lengthy discussion of anticipatory compounding and the limited scope of this activity under the Act, which requires a history of valid prescriptions for the compound that have come over the course of an "established relationship" between the pharmacist and the prescriber (or a prescriber and herself, when the compounder is a licensed physician).
The Agency describes what it views as being a "limited quantity" of compounds that may be prepared in anticipation of receiving prescriptions for the product.  From FDA's perspective, a limited quantity would be "no more than a 30-day supply of a particular compounded drug product (i.e., units of a compounded drug product that the compounder believes it will distribute over a 30-day period) to fill valid prescriptions it has not yet received." FDA also adds in a requirement that the number of units that comprise such a 30-day supply should be based on the number of valid prescriptions received "in a 30-day period over the past year that the compounder selected."  Based on some examples described in the draft guidance, it appears that this criterion would allow a compounder to calculate which month in the past year had the highest number of patient-specific prescriptions for a compound and then use that number as its threshold for the 30-day supply limitation.
Another critical upshot of the Prescription Requirement guidance, therefore, is that physicians and clinics will need to rely on FDA-registered outsourcing facilities to obtain an "office stock" of compounded drug products that are not prepared for a particular patient.  In other words, they should not be obtaining such office stock from a State-licensed pharmacy, which would be in violation of the Act by distributing those products to the physician office or clinic before having received any patient-specific orders.
Public Comments Due July 18th
Stakeholders who are interesting in commenting on any or all of these draft policies should file their written submissions in the appropriate FDA docket before the July 18, 2016 deadline. The Agency guidance documents as well as their individual Federal Register notices containing the docket numbers are available on FDA's website here.
Author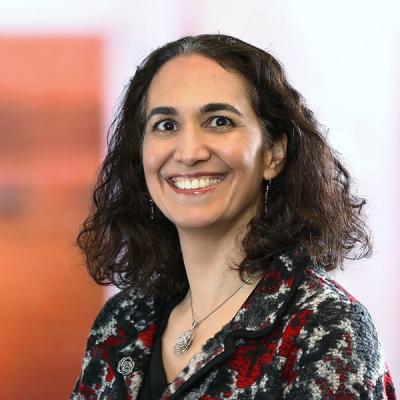 Joanne counsels global clients on the regulatory and distribution-related implications when bringing a new FDA-regulated product to market and how to ensure continued compliance after a product is commercialized.