California Federal Court Reminds Employers That They Must Carefully Navigate Disability Accommodation Process
The obligation to accommodate a disabled employee is an ongoing one; a doctor's note may not be a prerequisite to engage in the interactive process – those are two important lessons that employers should take away from a recent decision by a California Federal district court.
Brief Background
Thomsen v. Georgia-Pacific Corrugated, LLC involved a plaintiff who returned to work after shoulder surgery with a 30-pound lifting restriction.  Because that restriction meant he could not perform the essential functions of his job as a cut and die operator, the company transferred him to an assistant end gluer position as an accommodation.  After a short time in the end gluer role however, the plaintiff began to complain that the accommodated position also required him to lift more than 30 pounds, and further, that operating an overhead lever and working overtime hours caused him to experience pain in his shoulder.  When he sought additional accommodations, the company asked him to provide an additional doctor's note.  He failed to do so, and the company later fired the plaintiff for refusing to work overtime.
The Plaintiff Claims a Failure to Accommodate and Engage in the Interactive Process in Violation of California Law
The plaintiff sued alleging, among other things, disability discrimination in violation of California's Fair Employment and Housing Act ("FEHA"), as well as failure to provide reasonable accommodation and engage in the interactive process, each an independent violation of FEHA under California law.  (Note: The Federal Americans with Disabilities Act does not provide a standalone cause of action for failing to engage in the interactive process.)
More specifically, California law makes it unlawful for an employer "to fail to make reasonable accommodation for the known physical or mental disability of an applicant or employee" unless the accommodation would "produce undue hardship" (Cal. Gov't Code § 12940(m)).  Further, it is unlawful for an employer "to fail to engage in a timely, good faith, interactive process with the employee or applicant to determine effective reasonable accommodations, if any, in response to a request for reasonable accommodation by an employee or applicant with a known physical or mental disability or known medical condition" (Cal. Gov't Code § 12940(n)).
These subsections have been shaped by case law to designate responsibility between the requesting employee and the responding employer.  These responsibilities detail the burden of the request's initiation, emphasize an informal process over ritualized discussions, and require a good faith effort on both sides.  There is no "neatly defined end-point" to this process; it may be an ongoing one that requires the employer to constantly reassess whether further accommodation is needed and/or possible.  Generally, this process requires the employee to alert the employer of the need for the accommodation, unless such need is obvious to the employer.  The employer may choose its preferred accommodation, as long as it is reasonable.
The Court Refuses to Enter Summary Judgment for the Company
With these guiding principles in mind, the Court knocked down the company's central argument that it should prevail on summary judgment because the plaintiff failed to return a doctor's note identifying what other additional restrictions were needed for him to perform the end gluer job.
First, the Court focused on the fact that since the original doctor's note identified a 30-pound lifting restriction, the company had an ongoing obligation to discuss what additional lifting modifications could be made for the plaintiff without the need for a new doctor's note.
Second, while the doctor had not restricted the plaintiff's ability to operate the overhead lever or work overtime, the plaintiff's failure to obtain a new note "itemizing each restriction" was not fatal to his claim.  The Court focused on FEHA's requirement that employers and employees take a "flexible approach" to the interactive process and noted that "no magic words are required to necessitate accommodation."  In fact, under certain circumstances, an employer would be required to at least engage in a dialogue with the employee before asking for a doctor's note.  The Court denied summary judgment to the company because a reasonable jury could conclude that this was one of those cases.
Takeaways
This case demonstrates once again that employers must take their obligation to engage in the interactive process seriously, and approach it with the requisite care and flexibility.  The goal should be to work with the employee to find a reasonable accommodation that allows him or her to perform the essential functions of the job.  In most cases, this will require the employee to secure a doctor's note; in some others though, it may not, and thus, employers should not necessarily reflexively require one once an accommodation request is made.  Further, as long as an employee continues to complain about a disability, employers must comply with their obligation to engage in the interactive process and locate a reasonable accommodation.  Of course, employers are well-advised to document their efforts to find a reasonable accommodation during the entirety of this process.
Author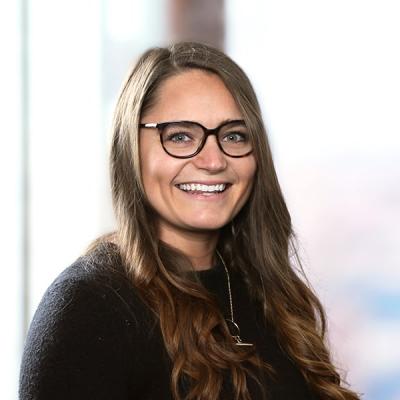 Natalie C. Groot is a Mintz attorney who litigates employment disputes on a wide variety of employment and labor matters. Natalie's litigation practice includes non-competition and non-solicitation agreements; discrimination, sexual harassment, and retaliation claims; and wage and hour compliance matters.