CMS Delays Enforcement of Part D Prescriber Enrollment Requirements
Last week, CMS released a Fact Sheet announcing that it is further delaying enforcement of the Medicare Part D Prescriber Enrollment Requirements, with full enforcement to begin on January 1, 2019. Under the Medicare Part D Prescriber Requirements, Medicare Advantage and Part D plans must deny coverage of drugs prescribed by providers who are not enrolled in Medicare or who have not validly opted out of Medicare (except under limited circumstances).  This represents the third delay since the requirements were finalized.
In an HPMS memo addressed to Part D Sponsors, CMS stated that this delay is in recognition of the need to minimize disruption to beneficiaries and to ensure that they have continued access to the care they need.  It also provides Part D sponsors, their pharmacy benefit managers, and Medicare Advantage plans "sufficient time" to finalize system enhancements necessary to comply with these requirements. 
The Fact Sheet announcing the delay indicates that very limited enforcement will begin Quarter 2 2017.  Beginning Q2 2017, CMS will enforce the prescriber enrollment requirements with respect to prescriptions written by individuals excluded by the OIG, who are revoked by the Medicare program, or who are non-enrolled prescribers with a felony conviction within the last 10 years.  Full enforcement would take effect on January 1, 2019.
CMS's Fact Sheet further discusses the additional steps it will take to encourage prescriber enrollment.  These steps include:
Easing the Enrollment Process - CMS announced it will ease the enrollment application process beginning Quarter 2 2017 by providing prescribers with a pre-populated enrollment application, which the prescriber will need to review, update, electronically sign, and submit.
Targeted Risk-Based Prescriber Outreach – Beginning Quarter 2 2017, CMS will also coordinate with Part D plans to educate and enroll high-volume prescribers of Schedule II drugs.
This is in addition to ongoing education that CMS will continue to perform.  CMS provides additional resources for plans on its webpage dedicated to prescriber enrollment.
Author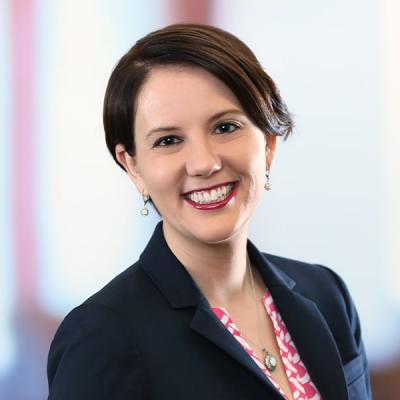 Lauren M. Moldawer is an attorney who advises pharmacies, PBMs, managed care organizations, and other payors for Mintz. She provides guidance on transactional, regulatory, and fraud and abuse matters. Lauren draws upon her experience working for the Federal Coordinated Health Care Office.