House Energy & Commerce Committee Holds Hearing on Security of the Internet of Things
The growing scale of cybersecurity concerns is prompting action from government leadership on the federal level. Before the Thanksgiving recess, the House's Committee on Energy and Commerce got in on the act when two of its subcommittees–the Communications and Technology Subcommittee, chaired by Rep. Greg Walden (R-OR), and the Commerce, Manufacturing, and Trade Subcommittee, chaired by Rep. Michael C. Burgess, M.D. (R-TX)–held a joint hearing to investigate and consider the role of Internet-enabled devices (collectively referred to as the "Internet of Things," or "IoT") in high-profile online attacks. 
What the experts are saying.
The hearing was motivated by the revelation that cybersecurity is no longer just about protecting  laptops or securing digital data. IoT insecurity puts human safety at risk, as everything from home appliances to automobiles and medical technology are becoming connected to the Internet. Representatives from both committees pressed expert witnesses Mr. Dale Drew of Level 3 Communications, Dr. Kevin Fu of Virta Labs and the University of Michigan, and Mr. Bruce Schneier of the Harvard Kennedy School of Government for examples of legislation that could target the cybersecurity concerns related to the Internet of Things.
These experts shared conflicting opinions about whether it is in fact possible for the government to establish one set of security standards that covers all Internet-connected devices, as these devices do many different things and are powered by many different types of technology. Mr. Schneier reminded the subcommittees that "[your smartphone] is not a phone; it's a computer that makes phone calls." The same applies to a long list of devices including WiFi-connected baby monitors, thermostats, refrigerators, DVR players, GPS systems, children's toys, and of course, electronic voting booths. In his testimony, Mr. Drew explained that "bad actors are increasingly attracted to IoT devices since they can use those devices without being detected for long periods of time, they know most devices will not be monitored or updated, and they know there are no endpoint protection capabilities on IoT devices to remove threats." Nevertheless, they agreed that a collaborative and, above all, proactive approach by both the government and manufacturers of these devices will be essential.
Fortunately, we already have a potential starting point. As Mintz Levin explained in a blog post earlier this week, the National Institute of Standards and Technology recently issued a comprehensive set of guidelines and best practices for securing IoT devices and systems throughout their entire life cycle. But simply establishing these best practices on paper will not be enough. Dr. Fu reiterated the most important takeaway from the hearing: that proper security measures for IoT devices must be "built in, not bolted on." Protective measures like encryption must be incorporated into the fundamental design of a device, not tacked on as an afterthought. They also must secure a device from its creation, through its life with a consumer, and after "retirement" since old but active devices are still vulnerable to hijacking by botnets like the one used in last month's massive distributed denial of service ("DDoS") attack on global Internet routing company Dyn.
Looking ahead to the future.
Currently, there are few market incentives to spend time and money producing more secure encrypted devices.  There are likewise no significant legal or economic penalties for selling devices to consumers that are insecure. In short, consumers are focused on buying sleek and affordable new products rather than on the networks that connect them. However, if massive DDoS attacks continue the same way that data breaches have in recent years, the priorities of consumers and manufacturers alike are bound to evolve.
Will a greater focus on security slow down the rate of technological innovation? Despite some concerns, Dr. Fu and Mr Schneier reassured the subcommittees that efforts to improve cybersecurity will spur innovation in the tech industry, not hold it back. As consumers and manufacturers become more aware of the implications of poorly secured devices, incorporating features like end-to-end encryption will be understood not as necessary obstacles, but as valuable solutions to very real and costly problems.
Mintz Levin Project Analyst Joanne Dynak also contributed to this article.
Authors
Member / Chair, Privacy & Cybersecurity Practice
Cynthia J. Larose is Chair of the firm's Privacy & Cybersecurity Practice, a Certified Information Privacy Professional-US (CIPP-US), and a Certified Information Privacy Professional-Europe (CIPP-E). She works with clients in various industries to develop comprehensive information security programs on the front end, and provides timely counsel when it becomes necessary to respond to a data breach.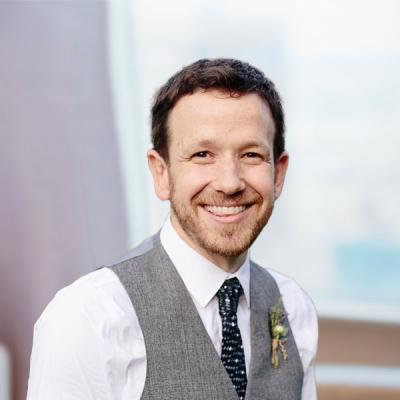 Michael B. Katz is a Mintz corporate attorney who focuses on mergers & acquisitions, private equity transactions, and venture capital financings. He regularly assists clients with commercial contract negotiations, licensing agreements, and data privacy & security matters and advises startup and emerging companies.