Does Class Settlement Of Bank Claims In Home Depot Data Breach Litigation Pass The "Superiority" Test?
Counsel for a class of card-issuing banks filed a settlement agreement on March 8 proposing a class settlement to resolve claims arising from the 2014 theft of payment card data from Home Depot point-of-sale terminals.  The contemplated $27.25 million class settlement follows in the wake of over $140 million already paid by Home Depot to settle issuer bank claims through card association settlement processes.  The revelation that Home Depot was able to use private means to settle the vast majority of the bank claims outside of the class action raises significant questions about whether the proposed settlement class satisfies the requirement under Rule 23(b)(3) that a class action provide a superior means to resolve class members' claims.
The proposed settlement provides for a non-reversionary fund of $25 million to pay claims of card-issuing banks that have not previously given releases to Home Depot for losses arising from the data breach.  Each of those banks will receive $2.00 for every card it issued that was on the list of compromised cards. This presumably compensates the banks for card reissuance costs.  Those banks can also submit documentation substantiating claims for fraud losses, and receive pro-rata distributions equal to as much as 60% of their documented losses, depending on the number and value of claims submitted.  Those amounts are payable out of the primary $25 million settlement fund.
Additionally, the settlement would provide for payment of up to an additional $2.25 million to banks that had previously settled with Home Depot based on allegedly misleading disclosures.  Those banks can submit claims against that separate $2.25 million fund to receive $2.00 per each compromised card issued by those banks.
Class counsel will seek a fee award, to be paid in addition to the $27.25 million settlement fund, in the amount of $18,000,000.  That fee request equals 66% of the new settlement proceeds to paid to the class.  As justification for its fee request, class counsel argues in the brief in support of its motion for preliminary settlement approval that the reasonableness of the fee should be measured against not only the value of the new settlement fund, but also based on $14.5 million in payments previously made to the class members who were given misleading disclosures and will collect up to $2.25 million in additional payments in this settlement.  When that additional sum is taken into account, the $18 million fee request represents less than 30% of the amounts recovered by members of the settlement class.  Home Depot has reserved the right to challenge class counsel's fee request.
This settlement raises serious questions about whether the proposed settlement class meets the requirement of Rule 23(b)(3) that a class action provides a superior means of resolving class members' claims.  As noted above, the declaration of lead class counsel discloses that Home Depot has already paid in excess of $140 million to payment card issuing banks in connection with the data breach. Those amounts were paid through claims settlement and dispute resolution processes administered by the card brand organizations – Visa, MasterCard, American Express and Discover.  As a result, the $27.25 million that is recoverable by the class under this settlement represents just 16% of the total amounts paid to card issuing banks.  Or, put another way, the card association claims resolution processes provided a vehicle to resolve 84% of issuer bank claims, without having to resort to litigation or pay class counsel fees.
Other than the $2.25 million that is available to banks that had previously settled with Home Depot, there is no indication that class members would have been able to obtain greater recoveries outside of the class action.  To the extent that class counsel created value for their clients, they are entitled to be rewarded.  At a counsel fee of 2/3 of the class recovery, the cost of clawing in that last 14% on behalf of card issuing banks seems awfully steep.  But even if the class counsel fee award is less than $18 million, there is a serious question whether any of the expenses associated with class litigation – including fees of both sets of counsel and other attendant costs – are an efficient use of resources.  The existence of a robust, adequate and efficient non-judicial claims resolution process, as there appears to be in the payment card industry, strongly suggests that resort to expensive and burdensome class litigation may not provide a superior means to resolve fraud loss claims asserted on behalf of card issuing banks.
Author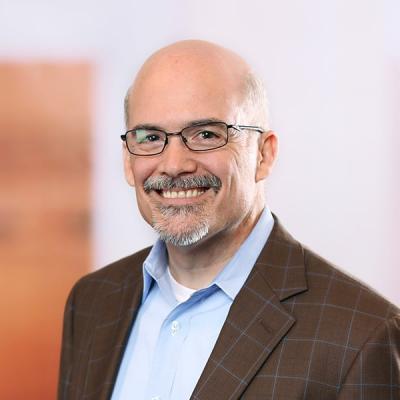 Member / Co-chair, Class Action Practice
Kevin is a member of the firm's Health Care Enforcement Defense Group and has significant experience representing health care–related entities in a variety of litigation matters, including contract, regulatory, False Claims Act and class action lawsuits. Kevin's health care industry clients have included pharmacies, PBMs, hospitals, clinical laboratories, diagnostic imaging providers, pharmaceutical companies and managed care organizations.