Let the 2017 "UFA" Games Begin!
In the alphabet soup that is health and FDA law and policy (if you don't know what we mean, are you sure you should be reading this blog?), one acronym that doesn't get a lot of respect is "UFA." This is the first is a series of blog posts that aim to educate and inform our readers about why the UFA acronym matters and how the UFA legislative process may be particularly significant in 2017.
UFA stands for "User Fee Act," of which there are many flavors in this modern era – from the old-timer Prescription Drug User Fee Act (PDUFA), born in 1992, to the more toddler-ish Biosimilar User Fee Act (BsUFA) that joined us in 2012. Other important UFAs for the U.S. health care system and stakeholders are the Medical Device User Fee Amendments (MDUFA), which were enacted first in 2002, and the Generic Drug User Fee Amendments (GDUFA) that launched at the same time as their biosimilar companion.
These laws authorize FDA to collect so-called user fees from members of regulated industries, whether in the form of application review fees, facility registration fees, or other more unique fees like the annual Biosimilar Product Development, or BPD, fee. What's critical to know about these UFAs is that they authorize FDA to collect user fees for only 5 years at a time – meaning that they reappear in Congress as "must pass" legislation every 5 years. If the various UFAs are not reauthorized, FDA can no longer require private entities to pay those large fees to the government and program/review activities will be adversely affected. The four current user fee authorizations we'll be discussing all expire at the end of FY 2017 - September 30, 2017.
FDA and relevant industry stakeholders negotiate the details of these individual user fee programs – including how quickly an original new drug application or a medical device application must be reviewed, or the level of feedback the Agency must provide in response to certain industry submissions – and then those final UFA agreements are submitted to Congress and incorporated into the relevant UFA legislation. However, FDA's user fee authorization bills have historically been vehicles for enacting other types of drug- and device-related provisions. For example, PDUFA IV, passed in 2007, included new authorities for FDA to require a Risk Evaluation and Mitigation Strategy for certain drug and biological products.
In an incredible timing coincidence, the 115th Congress and the first year of the Trump Administration will also be the year in which FDA needs to secure reauthorization for its largest user fee programs. Given the "regulatory reform" themes emerging from both of those camps, even as Democrats and patient advocacy groups begin lining up to protect FDA and its public health mission, we expect the UFA process this year to be as contentious as it may be momentous after the dust has settled. The legislative activity will also be interesting to watch, as the Obama Administration's FDA negotiated all of the user fee agreements with industry in 2016, but the Trump Administration is responsible for sheparding them through Congress. (The pick for FDA commissioner, Dr. Scott Gottlieb, was announced on March 10th and his confirmation timetable remains unknown.)
So as it develops over the next weeks and months, we will provide you with updates on on the UFAs' progress through the legislative process and our predictions for what related (or unrelated) bills will be tacked on to them.  Indeed, the first UFA-related hearing took place on March 2, 2017 in front of the House Energy & Commerce Committee's Subcommittee on Health.  That hearing focused on the new GDUFA and BsUFA programs that have been created since GDUFA I/BsUFA I were passed in 2012. It also considered a bill that has been introduced in the House to, in part, create a generic drug priority review voucher (which may also be the first possible amendment to GDUFA II).
So loosen those belts and be prepared for an abundance of alphabet soup!
Author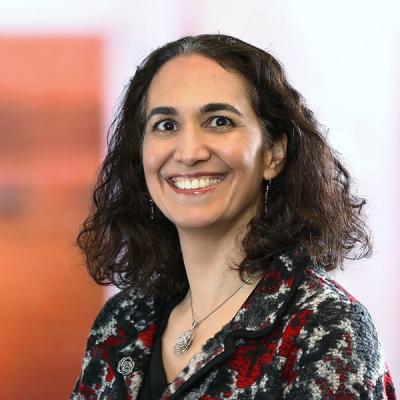 Joanne counsels global clients on the regulatory and distribution-related implications when bringing a new FDA-regulated product to market and how to ensure continued compliance after a product is commercialized.