March Inevitableness? Considering the Legal Consequences of Pay to Student-Athletes
As of this writing, it has been over 850 days since the UConn women's basketball team has lost a game. When the Huskies last tasted defeat (in an overtime thriller to Stanford on November 17, 2014), football players at Northwestern University were pursuing their rights to collectively bargain after a ruling by the NLRB regional director in Chicago held they were statutory employees.  While the undefeated nature of women's basketball in Storrs, CT has been a constant, the NLRB changed the game for Northwestern football players by declining to assert jurisdiction.  However, there remains a feeling in certain quarters of college sports that some form of pay to student-athletes is inevitable.
The order declining to assert jurisdiction over Northwestern's football players was not the last word by the NLRB with respect to the University's athletics. Last fall, an advisory memorandum by the NLRB's Associate General Counsel found certain rules in the University's Football Handbook were unlawful.  The offending rules, which the University subsequently modified for purposes of compliance, related to restrictions on social media and health communications by players.  The fact that the Office of the General Counsel opined on this issue has raised concern whether the NLRB will reconsider its prior position if another college team petitions to assert collective bargaining rights.
Payments to college players would offer support to their argument for standing as statutory employees. Similar to those of Northwestern, policies and rules that affect players would have to be evaluated for compliance with the National Labor Relations Act.  Considering the volatile impact of social media on college sports and the desire of many athletic departments to manage this area, the limitations and guidance to employers on social media policies would require rule changes in the athletic handbooks of many universities.
In addition to the right to organize, many individual employment rights would also flow from the new standing. For instance, it has been long understood that coverage under workers' compensation statutes is not available to college athletes, largely because any injuries would not be derived from job-related activity.  However, creating a compensatory arrangement for college players would bring back the logic used by the Colorado Supreme Court in 1954 when it ruled in favor of Ernest Nemeth, an injured football player from the University of Denver on a claim for workers' compensation.  Key to Mr. Nemeth's claim was that his football activity was part of his total "job" with the University.  Under this rationale wage compliance would also become a concern, especially given the non-exempt status that could be designated to college athletes.
The Pandora's Box of legal compliance for student-athlete pay will also involve the IRS. Under Revenue Ruling 77-263, the value of an athletic scholarship is excluded from the recipient's gross income.  However, this ruling is grounded in the understanding that the value of the scholarship will not exceed the expenses incurred to attend the institution. The excess value paid to college players would raise question as to whether some portion or all of the athletic grant-in-aid would become taxable income.
While the idea of providing payments to student-athletes may appear a simple solution to some, there would be a host of devils in the details. Any prospective framework would need limitations that not only address financial considerations (such as how this would impact availability of Olympic sports that are often the focus of Title IX compliance), but a cross-section of legal concerns.  This would be a task only slightly less daunting than beating a team coached by Geno Auriemma.
Follow Tyrone on Twitter at https://twitter.com/tyronepthomas
Author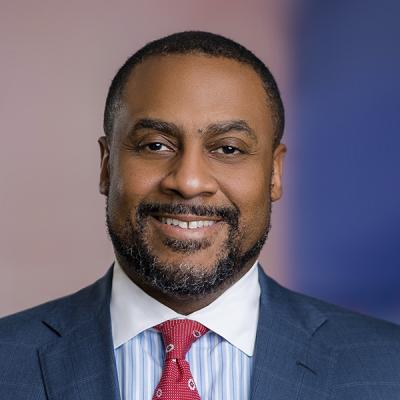 Member / Co-chair, Sports & Entertainment Practice
Tyrone P. Thomas is a Mintz Member who has gained national recognition for his work in employment and sports law. Tyrone advises academic institutions on executive compensation arrangements and provides compliance assessments on governance issues. He also advises clients on conflicts of interest.