Mintz Third Annual Employment Law Summit--Panel on Employee Benefits and the future of the ACA . . .
For employers who want to attract and retain the best talent, a robust benefits package is a must. But with political shifts and changing compliance burdens, keeping up with benefits requirements is a daunting task.
First and foremost, employers are concerned about the future of the Affordable Care Act (ACA). The ACA has recently been in the news as a result of the failure of the Republican controlled Congress to pass the American Health Care Act (AHCA). Based loosely on a whitepaper issued by House Speaker Paul Ryan entitled A Better Way, the AHCA was passed by two Committees of the U.S. House of Representatives that collectively were intended to "repeal and replace" the ACA. (We explained the Ryan proposal here, and we cover the implications of the collapse of the AHCA here.)
As Speaker Ryan stated publicly in the wake of the AHCA's failure, the ACA is, now and for the foreseeable future, the "law of the land." The focus now shifts to how the ACA will be implemented under a Republican Administration and whether the ACA might be repaired by bipartisan agreement. In the meantime, the ACA's employer shared responsibility rules remain in force and effect, as do the ACA's burdensome reporting rules.
When it comes to benefits, the ACA is not employers' only concern. Constantly changing and evolving benefits laws can create both compliance headaches and relief.  Innovative plan designs offer opportunities for both cost savings and employee satisfaction.  And throughout it all, cybersecurity controls must be part of employers' benefits agenda.
We invite you to join us at the Mintz Third Annual Employment Law Summit for a panel discussion on key benefits developments, including the AHCA.  In addition to Mintz lawyers Alden Bianchi and Patricia Moran, the panel will include by Christopher Condeluci, who was on the Senate Finance Committee staff during the enactment of the ACA.  The panel will provide an in depth look at the AHCH, speculate on its chances of passage, and examine its anticipated political fallout.  Additional anticipated topics include new rules for opt-outs and health reimbursement accounts, benefit plan cybersecurity concerns, and on-trend benefit designs.  Register here.
Authors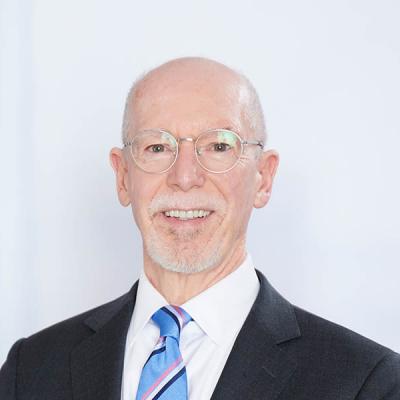 Member / Chair, Employee Benefits & Executive Compensation Practice
Alden J. Bianchi, Practice Group Leader of Mintz's Employee Benefits and Executive Compensation Practice, has been named Chair of Bloomberg BNA's Compensation Planning Advisory Board.
Patricia A. Moran is an experienced employee benefits attorney at Mintz. She advises clients on a variety of employee benefit plan matters. Patricia has also worked with the US Department of Labor Employee Benefits Security Administration, where she investigated employers on ERISA compliance.