FDA User Fee Hearings Picking Up Steam on Capitol Hill
As we noted previously in our introductory blog post on the 2017 User Fee Act (UFA) reauthorization process, the first UFA hearing on Capitol Hill was convened on March 2, 2017 by the House Energy & Commerce Committee's (E&C) Subcommittee on Health. That hearing focused on the UFAs specific to generic drugs and biosimilar biological products.  Since then, Congress has held several more UFA hearings, and multiple FDA-related bipartisan bills that could become important to this process have been introduced.  So it's time for an update on how things are going with the UFA reauthorizations.
First, the following relevant hearings have taken place in the intervening weeks:
March 21, 2017 – Senate Health, Education, Labor and Pensions (HELP) Committee hearing on all four user fee programs (PDUFA, MDUFA, GDUFA, and BsUFA – look back at our previous intro post if you don't know these acronyms!). The witnesses at this first HELP hearing on user fees were the three directors of FDA's Centers for Devices, Drugs, and Biologics.
March 22, 2017 – House Oversight and Government Reform Committee, Subcommittee on Health Care, Benefits, and Administrative Rules, hearing on restrictive drug distribution programs and their impact on generic drug development.
March 22, 2017 – House E&C Subcommittee on Health hearing to examine PDUFA.
March 28, 2017 – House E&C Subcommittee on Health hearing to examine MDUFA.
In addition, the HELP Committee is planning another user fee-focused hearing, likely to take place on April 4, to hear perspectives from patients, drug manufacturers, and others on the reauthorization agreements.
Second, certain policy changes and pending bills are being discussed in legislative circles as possibly being ripe for amendments to the UFA process, including:
Clarifying FDA's role (or lack thereof) in the regulation of laboratory-developed tests, also known as LDTs (towards this end, a discussion draft of a bill called the Diagnostic Accuracy and Innovation Act was released on March 20th).
Federal "Right to Try" legislation that would prohibit FDA from blocking a patient's ability to access an experimental, unapproved treatment.
The RACE for Children Act, which would update existing law on pediatric research to support the development of cancer treatments for children.
The Lower Drug Costs Through Competition Act, which we mentioned in our first UFA blog post and would award priority review vouchers to sponsors after approval of certain types of generic drug products.
Reforms to restricted distribution requirements for high-risk drugs and the Agency's REMS authorities.
Changes to the Orphan Drug Act to address perceived "abuse" of the system (although this potential legislative priority could be delayed in light of the recently initiated investigation by the General Accountability Office).
And in contrast to the prior item, the Orphan Product Extensions Now Accelerating Cures and Treatments Act (OPEN ACT), which would grant a new exclusivity period to an approved drug that was repurposed for treatment of a rare, or orphan, disease.
One interesting concept that has come out of the March congressional hearings is whether FDA needs to be "penalized" in some way when it does not meet a commitment made in a user fee agreement with industry.  But time is short for any sort of re-negotiation of the agreements – even if the Trump Administration's budgetary priorities are different from those of the Obama Administration, and the White House may welcome a re-opening of the agreements.  (Trump's first budget blueprint, released on March 16th, proposes doubling FDA's reliance on user fees.)  As we've noted before, without UFA reauthorizations, the Agency won't be able to collect fees from industry after September 30, 2017.
Congress will leave for summer break after July 27, so that appears to be the operative drop-dead date by which all the UFAs need to be signed into law.  Delaying the reauthorizations past that point not only puts in jeopardy FDA's activities with respect to application reviews and interactions with sponsors, but would also require the Agency to begin layoffs of employees who are funded by user fee revenues.  This could have long-term productivity impacts on the Agency even if reauthorization is completed after Congress's August recess, since scientists who leave FDA could take jobs in the private sector, and the Federal government's hiring process is not quick even when qualified candidates are available.
Author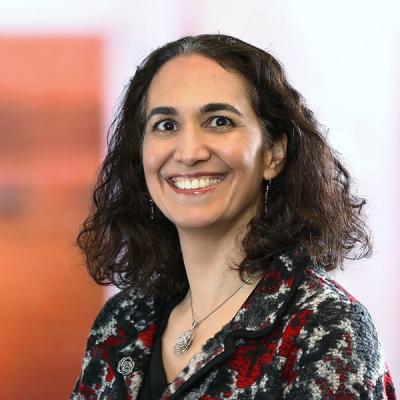 Joanne counsels global clients on the regulatory and distribution-related implications when bringing a new FDA-regulated product to market and how to ensure continued compliance after a product is commercialized.