SEC Requires Public Companies to Hyperlink Exhibits Beginning September 1, 2017
Public companies will soon be required to include an active hyperlink to each exhibit to all registration statements filed under the Securities Act of 1933, as amended, and all periodic and current reports filed under the Securities Exchange Act of 1934, as amended, filed on or after September 1, 2017.
Under Regulation S-K Item 601, public companies are required to file their material agreements, certificates of incorporation, bylaws and other specified documents as exhibits to their SEC filings. Exhibits that are identified in the exhibit index to the filing may be attached to the filing or, in the case of previously-filed exhibits, may be incorporated by reference from the previous filing to the extent permitted by the SEC's rules and forms. Currently, an investor seeking access to an exhibit that is incorporated by reference into a filing must first determine where the exhibit is located by reviewing the exhibit index and then search for and locate the filing which contains the exhibit, which can be time-consuming and cumbersome. The exhibit hyperlink rule, therefore, is intended to facilitate easier access to these exhibits for investors and other users of the information.
Key points to note about the exhibit hyperlink rule:
An active hyperlink will be required for each exhibit identified in the exhibit index of the filing, including exhibits that are incorporated by reference from a prior filing and exhibits that are attached to the new filing. The hyperlink rule, however, does not require the hyperlinking of any XBRL exhibits or exhibits filed with Form ABS-EE. The SEC also decided not to require companies to refile electronically any exhibits previously filed only in paper.
The requirement to include exhibit hyperlinks applies to Securities Act registration statements, including all pre-effective amendments; Exchange Act periodic and current reports; registration statements on Form F-10 and annual reports on Form 20-F; and does not apply to other forms under the multi-jurisdictional disclosure system used by certain Canadian issuers or to Form 6-K.
The exhibit hyperlink rule is effective for filings submitted on or after September 1, 2017. Smaller reporting companies or non-accelerated filers that submit filings in ASCII format will be required to file their registration statements and periodic reports that are subject to exhibit filing requirements in HTML format and to comply with the exhibit hyperlink rule for filings submitted on or after September 1, 2018. The hyperlink rule does not apply to exhibits filed in paper pursuant to a temporary or continuing hardship exemption under Rules 201 or 202 of Regulation S-T or pursuant to Rule 311 of Regulation S-T.
If a filing contains an inaccurate exhibit hyperlink, the inaccurate hyperlink alone would not render the filing materially deficient nor affect the company's eligibility to use Form S-3. However, the company must correct a nonfunctioning or inaccurate hyperlink, in the case of a registration statement that is not yet effective, by filing a pre-effective amendment to the registration statement or, in the case of a registration statement that is effective or an Exchange Act report, by correcting the hyperlink in the next Exchange Act periodic report that requires or includes an exhibit pursuant to Item 601 of Regulation S-K (or, in the case of a foreign private issuer, pursuant to Form 20-F or Form F-10).
Author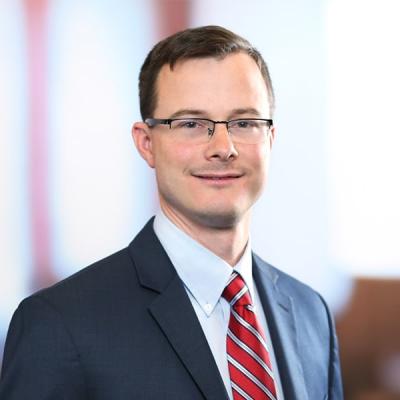 John P. Condon focuses on securities, venture capital, debt financing transactions, and general corporate law at Mintz. He represents clients in the Life Sciences, MedTech, Tools, and Devices, Clean Tech & Renewables, and Health Care industries.