New State Substitution Laws, and a Busy Spring for Biosimilars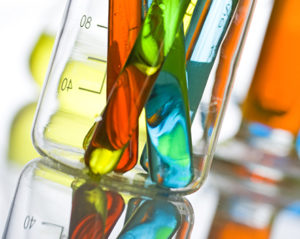 We recently updated our chart that tracks state biosimilar substitution laws to include new laws in Iowa and Montana. These new laws bring the total number of states with biosimilar substitution laws to 27, plus Puerto Rico. The latest version of our chart can be found here. As with the laws we've seen before, both the Iowa and Montana biosimilar amendments mirror the state's existing generic drug substitution laws. More specifically, they amend state pharmacy laws to allow, and in some situations require, the substitution of interchangeable biosimilars.
Iowa Substitution Law Is a Bit Different, but Fundamental Challenges Remain
Interestingly, the Iowa law is the first law we've seen to make a distinction between Medicaid and non-Medicaid patients for purposes of a biosimilar substitution.  The law requires pharmacists to substitute an interchangeable biosimilar for Medicaid patients, but provides pharmacists with discretion for non-Medicaid patients. It also only allows non-Medicaid patients to request the prescribed biological product to be dispensed instead of the substitution. Notwithstanding its novelty compared to other states, the amendment isn't completely unexpected because Iowa's pharmacy laws contain similar provisions for the substitution of generic drugs. Moreover, most, if not all, state Medicaid laws and regulations require generic substitution for drugs, so we expect that Medicaid programs will also require the substitution of interchangeable biosimilars as they enter the market and more patients begin using them.
It is also important to note that none of the state biosimilar substitution laws currently on the books will have a direct effect on available FDA-approved biosimilars. Although FDA has approved four biosimilars as of mid-April 2017, all of them are physician-administered, rather than dispensed from a retail pharmacy and administered by a patient. States have continued to model biosimilar substitution laws on generic drug substitution laws, despite the fact that biosimilars are less likely to be dispensed at a retail pharmacy. These laws do not impact the behavior of physicians who administer biosimilars, and do not impose the same requirements for patient knowledge or consent when physicians choose to substitute a biosimilar. Another potential trend we will be watching for is whether state medical boards begin providing guidance to licensed physicians on this type of interaction with patients.
Finally, none of the FDA-approved biosimilars have yet applied for or received the status of interchangeability.  In January 2017, FDA issued the long-awaited draft guidance on its expectations for biosimilar applicants who wish to demonstrate interchangeability, and it recently extended the comment period for this guidance until May 19, 2017, in response to requests for more time from industry stakeholders.
Upcoming Biosimilar Milestones for Spring 2017
The next few months of 2017 are also likely to be critical for the emerging biosimilar marketplace for several reasons.  First, on April 26, 2017, the Supreme Court will hear oral arguments in the first biosimilar-related litigation to reach that highest court, Sandoz v. Amgen.  This is an appeal from a July 2016 Federal Circuit ruling that, among other things, held the 180-day notice of commercial marketing can only be provided to the Reference Product Sponsor after FDA licensure of the biosimilar (see our previous coverage here).  The Court will be expected to render a decision in the case by the end of its current session in June.  Stay tuned for further coverage of the case!
In addition, FDA announced this week that it is convening a meeting of its Oncologic Drugs Advisory Committee on May 25, 2017, to consider Hospira's pending abbreviated BLA 125545 for a proposed biosimilar to Amgen's Epogen/Procrit (epoetin alfa), tentatively named "Retacrit."  It has been the Agency's policy to bring the first biosimilar of each reference product to a committee of outside experts for their review and feedback before it licenses the aBLA.  If last year's advisory committee and FDA approval decision timeline for new biosimilar applications is any indication, we should see a final decision on the Retacrit aBLA by the end of June or July this year – paving the way for the first epoetin alfa biosimilar to launch in the U.S. (assuming any pending litigation is resolved, of course).
Our biologics and biosimilars team will continue following and reporting on these exciting developments for the industry.  If readers ever have questions or requests for certain topics to be covered, please do not hesitate to reach out to us!
Author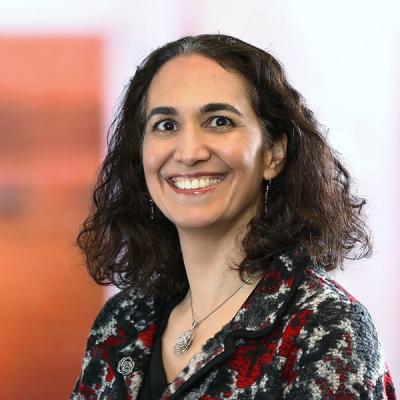 Joanne counsels global clients on the regulatory and distribution-related implications when bringing a new FDA-regulated product to market and how to ensure continued compliance after a product is commercialized.