CPSC to Host Recall Effectiveness Workshop; Commissioner Kaye Issues Recall Effectiveness Statement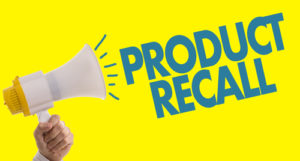 On July 25, 2017 at 9:00 AM, the Consumer Product Safety Commission will be hosting a public workshop on Recall Effectiveness. The workshop, to be held in the Hearing Room at CPSC Headquarters in Bethesda, Maryland, is intended to allow consumer safety professionals and the CPSC staff to discuss ways to improve the effectiveness of recalls. Mintz Levin's product safety team will be in attendance.
The agenda for the workshop includes:
Presentations from the CPSC staff reflecting their views on the recall process, standard notifications, goals for CPSC press releases, and data associated with recalls.
Open forum discussions on how to determine the effectiveness of a recall and communicating the hazard to consumers.
Break-out sessions to discuss improving recall effectiveness through consumer motivation and technological advances.
The Workshop is structured slightly differently from previous CPSC-hosted presentations, featuring an open-discussion format in lieu of typical panel presentations. Due to the non-standard format, the meeting will not be webcast. Registration has also now closed for in-person attendance.
Following the workshop, the CPSC staff plans to: (1) develop a list of suggestions and ideas from stakeholders to share; and (2) create a summary report on key findings and suggestions for follow up.
In anticipation of the Workshop, Commissioner Elliot Kaye released a statement outlining what he believes are six basic principles to improve recall effectiveness.
Commissioner Kaye's statement emphasizes:
Employing simple messaging and comprehensive outreach in communications to consumers about recalls,
Giving consumers the ability to choose the most convenient and holistic recall remedy for them whether it be in the form of a repair, replacement, or a refund, and
Enabling consumers to easily complete the steps to quickly obtain the recall remedy of their choosing at no cost.
Some components of Kaye's principles go well beyond the requirements of the Consumer Product Safety Act, which is presumably why Commissioner Kaye included an amendment to the workshop notice to include enhanced CPSC authorities as one of the possible topics to be discussed at the event.
Of course, industry stakeholders likely will want to discuss what some consider to be outdated and ineffective requirements for CPSC recalls that consume finite resources and slow down the recall process. Other issues likely to be raised by industry stakeholders include addressing consumer "recall fatigue" through the use of a tiered system for recalls rather than treating all recalls the same, or the CPSC's insistence on using the term "recall" for safety announcements that are essentially warnings because they do not involve returning or repairing a product.
Consumer product companies should pay careful attention to what likely will be a small step forward in a much larger and long-running discussion regarding recall effectiveness. Some of the ideas discussed during the event may one day turn into future expectations or requirements for conducting a recall with the CPSC.