Sixth Circuit Draws the Line: Draws on Future Commissions and Post-Termination Payback Policies
Employers beware.  A recent case serves as a reminder as we wind down the calendar year that employers should closely review their policies and procedures applying to employees paid on a 100% commission or draw basis.  In Stein v. HHGreg Stores, the United States Appeals Court for the Sixth Circuit ruled that, while a retail employer's draw on future commissions to meet minimum wage requirements was lawful, the company policy requiring repayment for outstanding draws after an employee had been terminated was not.
HHGreg is a large retailer selling appliances, furniture and electronics. It operates over twenty-five stores across Ohio and 220 stores nationwide. All HHGreg retail sales employees were subject to a "draw-on-commission" policy, meaning that they were paid solely on the basis of commissions.  When an employee earned commissions below the state's minimum wage in a work week, she was paid a draw matching the amount required under minimum wage law.
The HHGreg policy included a "recoverable draw policy," that permits the employer to "recover" any draw paid to employees through a deduction of commissions earned in subsequent weeks. Two HHGreg retail sales employees argued that this policy violated the Fair Labor Standards Act ("FLSA"), the federal law providing for non-exempt employees to receive one-and-a-half-time premium pay for all hours worked over forty in a workweek. The District Court held that HHGreg was exempt from the overtime pay requirements because of the FLSA's "retail or service establishment" exemption and dismissed the allegations for failure to state a claim on which relief could be granted.
The Court of Appeals first reversed the District Court's finding that the FLSA's retail or service establishment exemption applied, and then went on to address whether the company's draw-on-commission policy was lawful. The Court found that HHGreg could lawfully recover draws previously paid from future commissions. This is because the policy allowed employees to retain the draws previously paid and delivered to them; the deductions were made to wages not yet delivered. Additionally, the Court held that the recoverable draw policy was lawful as to those employees that are actively employed.  The Court, however, held that the policy was unlawful, as written, for terminated employees because the recovery of the draws upon termination could result in employees receiving less than the applicable minimum wage for hours worked at the end of their employment.  The Court found it of no consequence that HHGreg never actually recovered owed draws upon termination; the focus was on the written policy itself.
Takeaways. Employers should review their existing draw policies and the Court's analysis on what a "kick back" is to ensure that their draw deductions are not repaid from wages already delivered. Further, employers should carefully review their existing written policies to confirm that: (1) their recoverable draw policy is lawful; and (2) to the extent the policy has "pay-back-on-termination language," the language passes muster under the recent ruling.
Author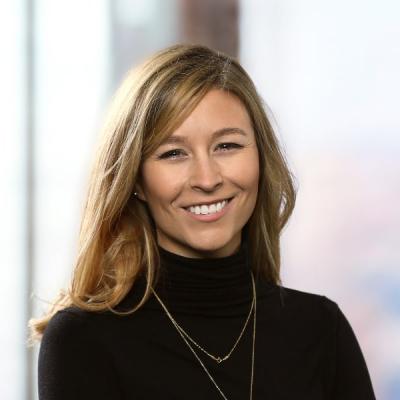 Emma counsels clients on a wide variety of employment issues and litigates employment disputes before state and federal courts and administrative agencies. Her litigation practice includes restrictive covenant agreements; discrimination, sexual harassment, and retaliation claims; and wage and hour compliance.