Baiocco Confirmation Signals the Beginning of a New Paradigm at CPSC
Yesterday the U.S. Senate confirmed Dana Baiocco (pronounced "Bee Awe Co") as a Commissioner for the U.S. Consumer Product Safety Commission with a term that runs through October of 2024. The confirmation took over eight months from Baiocco's initial nomination last September and came over sixteen months into the Trump administration. Baiocco's confirmation signals the shift to an eventual Republican majority at the CPSC for the first time since 2006.
Baiocco, a Republican, is replacing Democratic Commissioner Marti Robinson whose term expired in October of 2017. Robinson has remained on the Commission in a hold-over year but will roll off once Baiocco is sworn in as a Commissioner.
Once Baiocco is sworn in, the CPSC will be balanced equally with two Republicans and two Democrats. The Republicans will be Baiocco and Acting Chairman Ann Marie Buerkle. The two Democrats will be Commissioner, and former Chairman, Elliot Kaye and Commissioner Bob Adler.
The Senate is also still considering President Trump's nomination of Acting Chairman Buerkle for the permanent Chairman position and a second term as Commissioner. Because Buerkle's nomination has been pending since last July and she has been in the minority as Acting Chairman since last February, there has been growing unrest among and mounting pressure from major industry groups to swiftly push her nomination through the Senate.
The fifth Commissioner position, which became vacant after the departure of former Commissioner Joe Mohorovic last October, still remains open. President Trump is expected to nominate a new Republican Commissioner to fill this position soon. Once the fifth Commissioner is confirmed, the agency will have a Republican majority for the first time during Buerkle's tenure as Chairman.
The CPSC issued a press release about Baiocco's confirmation in which Acting Chairman Buerkle said "Ms. Baiocco brings to the Commission strategic experience in product safety, extensive knowledge of public policy with consumer products and a deep understanding of how companies can be proactive in improving the safety of their products."
Baiocco also included a statement in the CPSC's press release, stating:
I am honored to be joining an agency with an enduring and proud legacy of protecting consumers. At a time of ever more complex and technically advanced products coming to market, I look forward to working with the leadership of Acting Chairman Buerkle and the Commission to meet emerging challenges in product safety as well as ensuring that CPSC's core mission of protecting the public is done in the most responsive manner."
Anticipating Baiocco's confirmation, Commissioner Robinson sent an agency wide email on Monday afternoon saying thank you to CPSC staff. Notably, the email did not say goodbye and, in her final blog post, she closed by saying: "Although my term as CPSC Commissioner is now coming to a close, I am not done advocating for safe consumer products. I look forward to continuing this conversation about safety and working with all stakeholders in the future."
Author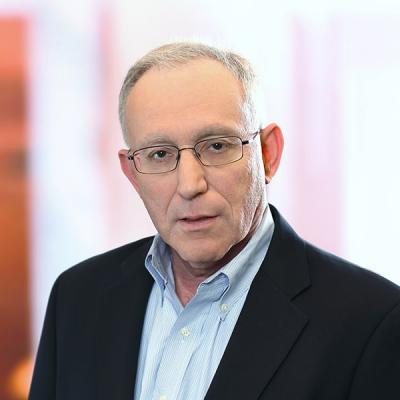 Member / Co-chair, Retail and Consumer Products
Charles A. Samuels is an antitrust and regulatory lawyer at Mintz. He assists clients with consumer product safety, product recalls and environmental regulations. and Chuck also serves as general counsel to many trade associations. Chuck represents clients before federal agencies like the Consumer Product Safety Commission.