Maryland Jumps on #MeToo Bandwagon With New Act Creating Significant Obligations for Employers
On May 15, 2018, Governor Hogan signed into law the "Disclosing Sexual Harassment in the Workplace Act of 2018" (the "Act").  The Act will go into effect on October 1, 2018, and contains two new obligations with which Maryland employers will need to comply.
First, Maryland employers, regardless of size, will be prohibited from including in an employment agreement, contract, or policy, any provision that waives any substantive or procedural right or remedy to a future claim of sexual harassment or retaliation for reporting sexual harassment.  An agreement, contract, or policy containing such a provision will be null and void.  In addition, the Act prohibits employers from taking adverse action against an employee because the employee refuses to enter into an agreement containing such a waiver.  Although not expressly stated, the Act appears to create a private right of action, as any employer who enforces or attempts to enforce such a void waiver will be liable for the employee's reasonable attorneys' fees and costs. The effect of this provision on arbitration agreements is unclear. The U.S. Supreme Court has generally held that the Federal Arbitration Act supports the enforceability of arbitration agreements even in the face of state laws that would render them unenforceable.
Second, Maryland employers with 50 or more employees, whether in or outside the state of Maryland, will be required to submit to the Maryland Commission on Civil Rights ("MCCR") answers to surveys at two different points in time setting forth: (1) the number of monetary settlements made by or on behalf of the employer after an allegation of sexual harassment is made by an employee; (2) the number of times the employer has paid a settlement to resolve a sexual harassment allegation against the same employee over the past ten years of employment; and (3) settlements made after an allegation of sexual harassment that included a provision requiring both parties to keep the terms of the settlement confidential.  Notably there is no time limitation set forth for items one or three so it remains unclear if the survey covers both current and former employees.  The first survey must be submitted on or before July 1, 2020 and the second survey must submitted on or before July 1, 2022. These will be the only submissions required and this portion of the Act will be repealed as of June 30, 2023.
Notably, the MCCR will be required to publish, or make accessible to the public, the information contained in the survey.  Specifically, the MCCR will post on its website the aggregate number of responses from employers for the above referenced items and will retain, for public inspection on request, the response from a specific employer regarding the number of settlements included in item 2 above.  The Act does not specify whether or not the alleged harasser's identity will be disclosed.  Further, the MCCR will be tasked with creating an executive summary of the survey responses and submitting the summary to the Governor with specific employer names redacted. The Act does not indicate for what the Governor will utilize the information.
To prepare for the Act taking effect we recommend employers review all existing employment agreements to ensure the documents do not contain a waiver of rights or remedies regarding claims of sexual harassment or retaliation.  Employers should also revise current policies on sexual harassment as needed and conduct additional sexual harassment training for employees and managers.   In addition, Maryland employers with 50 or more employees should begin preparing for the survey requirements by reviewing and gathering information on past sexual harassment claims and subsequent settlements, and by maintaining records of future settlements so they are prepared to respond to the bi-annual MCCR surveys on such settlements.
Mintz Levin's Employment, Labor and Benefits team is ready to assist you with any of these action items to ensure compliance with the new regulations.
Author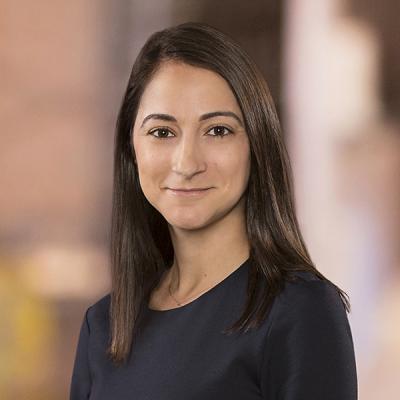 Jennifer R. Budoff is a Mintz Associate who counsels employers on employment matters, including discrimination, retaliation, harassment, and wrongful termination matters. Jennifer represents employers in actions before the Equal Employment Opportunity Commission and Department of Labor.