Biosimilars in the Limelight – A Lot Has Happened Since January 2018
A lot has happened since we last addressed new biosimilar developments in January 2018. In the intervening months, there have been many significant developments related to FDA's implementation of an efficient regulatory program for biosimilar products and the abbreviated BLA (aBLA) review process. Today we're going to recap some of what has transpired over the past 5 months in the biosimilars space in an attempt to get our readers caught up.
Two New Approvals
Two important biosimilar "firsts" have been achieved by the FDA and the respective product developers/aBLA sponsors. On May 15, FDA approved the first biosimilar of Epogen®/Procrit® (epoetin alfa) for the treatment of anemia caused by chronic kidney disease and chemotherapy – developed by Pfizer/Hospira and called Retacrit (epoetin alfa-epbx).  Then on June 4th, the Agency approved Mylan/Biocon's aBLA for Fulphila (pegfilgrastim-jmdb), the first biosimilar to Neulasta® (pegfilgrastim) to decrease the chance of infection in certain patients with non-myeloid cancer who are receiving myelosuppressive chemotherapy.
This brings the total number of FDA-licensed biosimilars to 11 – although only 3 have been launched commercially due to ongoing patent litigation, settlements, and such. You can see an updated version of our Status of Biosimilars Chart here.
Interestingly, the aBLA for Fulphila (pegfilgrastim-jmdb) did not go through the advisory committee process like we has seen occur for every prior application for the first-to-be-reviewed biosimilar of a reference biosimilar product. It remains to be seen whether that administrative decision by the Agency was (a) due to its familiarity with the related molecule filgrastim – a biosimilar version was approved in 2015 as the first-ever aBLA, and several more filgrastim aBLAs are presently under review – (b) possibly related to the increased political pressure on FDA and other components with the Department of Health and Human Services (HHS) to deliver on President Trump's promise to tackle high drug prices, or (c) something else entirely. As of the date of this posting, no administrative records or review documents for the Fulphila aBLA have been released publicly.
Revised Guidance
Also on June 4, FDA issued a revised version of the draft guidance document Formal Meetings Between the FDA and Sponsors or Applicants of BsUFA Products. The revisions were made to take into account BsUFA II, enacted last year as part of the FDA Reauthorization Act, and the performance goals under the current iteration of the Biosimilar User Fee Program.
Monograph Developments
In March 2018, the CBER and CDER Directors jointly sent a letter to USP, the private standard-setting body, regarding USP's stated intent to create biological drug product monographs. In short, Dr. Peter Marks and Dr. Janet Woodcock expressed their concerns that the USP proposal, if implemented, could "delay or impede licensure of a biosimilar that meets the licensure requirements under section 351(k) of the [Public Health Service] Act" but that does not necessarily "match the standards in the USP monograph associated with the reference product."
USP initially responded to the concerns on April 2, 2018 by issuing a public statement that it "will not develop a new monograph for a biologic unless there is stakeholder consensus supporting its creation, including the support of FDA. USP's proposed revision is intended to align compendial names with FDA's biologics naming approach and avoid potential issues for manufacturers and other stakeholders." The Chief Operating Officer of USP, Dr. Ronald Piervincenzi, also responded directly to the FDA center directors in a letter dated April 27, 2018. It has been quite fascinating to watch the debate between two entities with such importance for drug and biologic developers take place so publicly over the past several months. Rest assured that the conversations regarding biological product standards are not over.
Final Thoughts
We'll close this by noting that biosimilars, as part of the FDA's overall Drug Competition Action Plan (see a prior post here), have continued to receive a lot of press attention but have had little substantive change to date. In conjunction with the announcement of the HHS Blueprint to Lower Drug Pricing to much fanfare on May 11, 2018 (see here), FDA Commissioner Gottlieb issued his own concurrent statement that focused on steps the Agency is taking to strengthen and advance the generic and biosimilar markets.
Dr. Gottlieb has been touting the "Biosimilar Action Plan" for several months now, so we expect to see some concrete actions soon under this so-called BAP. While the plan is expected to include changes in the proposed interchangeability standards that were issued as draft guidance in the waning days of the Obama Administration, we know little about the Agency's plans for other biosimilar-specific actions.
Author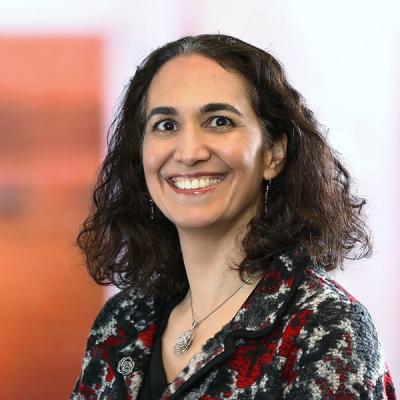 Joanne counsels global clients on the regulatory and distribution-related implications when bringing a new FDA-regulated product to market and how to ensure continued compliance after a product is commercialized.