8 Best Practices for Managing U.S. Immigration Compliance in 2018 (Part 4 of 5)
In this five-part series, we highlight three important USCIS policy changes and provide eight best practice tips in light of the ever-tightening U.S. immigration environment. This is the fourth installment in the series. Click to read Part 1, Part 2, and Part 3.
This post will discuss tips five and six:  
5.    Managing Expectations Among Stakeholders Has Never Been More Important
Because the government is focused both on immigration enforcement and on restricting and limiting visa and green card approvals, requests for evidence (RFEs)and even denials are much more frequent.
In light of the current environment, it is  critical to manage expectations among all internal stakeholders, including the foreign national, the foreign national's family members, the employee's manager and others with a stake in the employment and work performed by the employee in question.   Everyone must understand whether there is any risk of the petition not being approved; the timing involved in securing an approval (approvals are being delayed due to the increase in RFE's); the impact on any planned foreign travel; and the foreign national's continuing ability to legally work in the US.
6.   The Immigration Budgeting Analysis is Shifting:  Budget Appropriately
The increased scrutiny of immigration petitions and applications and increases in RFEs means legal fees will be higher.  Filing fees may also  be higher because In light of potential uncertainty regarding the outcome, it is more likely that the employer will request "Premium Processing" to get a USCIS decision within a more reasonable time frame.   
Until now, it has been a very common practice for employers who have sponsored their employees for permanent residence status to allow the employees' temporary work visa status to lapse once the employee has received an Employment Authorization Document ("EAD") and Advance Parole ("AP") travel permission.   Now that USCIS has granted itself the authority to act as an enforcer of immigration law, instead of a provider of immigration benefits – which historically has been its purpose and mission within the Department of Homeland Security, there is great risk in allowing the underlying temporary work visa status to lapse.  If the employee's underlying visa status (e.g. H-1B or L-1 ) has lapsed and USCIS denies the employee's I-485 application for adjustment of status to permanent residence status (even if the denial is incorrect and unjustified), the employee will lose his/her employment and travel authorization, and  will lack a visa status to fall back upon, and will therefore be at risk for removal.
As a result of USCIS' current restrictive policies, it is necessary to budget for ongoing extensions of temporary work visa status and it is important to update internal stakeholders accordingly.
Author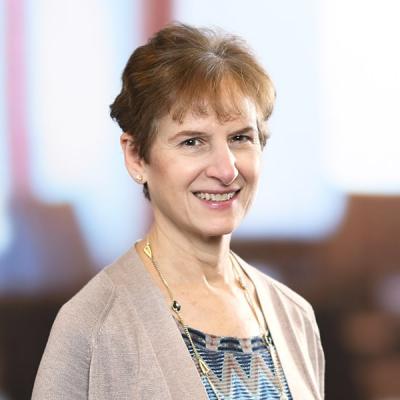 Member / Founder and Chair Emeritus, Immigration Practice
Susan J. Cohen is Chair of Mintz's Immigration Practice and a nationally recognized Immigration lawyer. She helps corporate clients manage immigration challenges. Susan is an American Immigration Lawyers Association (AILA) member and she's contributed to state and federal immigration regulations.