Susan J. Cohen
Member / Founding Chair, Immigration Practice
+1.617.348.4468
Susan is a nationally recognized immigration lawyer. As Chair of Mintz's Immigration Practice, she works with corporate clients to address their immigration challenges. Susan is very active in the American Immigration Lawyers Association (AILA) and has contributed to federal and state immigration regulations. She is frequently quoted in the media. She is also an editor of Mintz's Immigration Law blog and has been recognized as a "Top Author" by JD Supra. Susan helped to lead a Mintz team that worked with the ACLU of Massachusetts and others to obtain a temporary restraining order on the 2017 Travel Ban. Through her pro bono work, she has helped many immigrants obtain asylum.
Susan is the founder and Chair of the firm's Immigration Practice, which is composed of 12 attorneys and 18 immigration specialists and assistants who service the immigration needs of Mintz's existing corporate and individual clients, and of new clients who choose the firm precisely for its knowledge in the field of immigration and nationality law.
Susan is actively involved in the American Immigration Lawyers Association (AILA) and has chaired and co-chaired a wide range of national AILA committees, including the National Planning Committee for AILA's Annual Immigration Law Conference. She has also served on the review board for AILA periodicals and has served as the ABA's liaison to the Department of Labor on immigration-related issues. She is a frequent panelist at AILA, ABA, and other immigration-related conferences, and a contributor to AILA, ABA, and other immigration-related publications.
Susan was involved in contributing to the US Citizenship and Immigration Services (USCIS) regulations implementing the Immigration Act of 1990, the Department of Labor regulations implementing changes to the H-1B visa category as a result of the American Competitiveness and Workforce Improvement Act of 1998, and the Department of Labor PERM labor certification regulations issued in 2004. Susan also advised the Commonwealth of Massachusetts in drafting the legislation which resulted in the Massachusetts Global Entrepreneur in Residence (GEIR) program.
Susan has won awards for her political asylum work from the Supreme Judicial Court of Massachusetts, the Political Asylum/Immigration Representation (PAIR) Project, the Massachusetts Lawyers Weekly, and Mintz.
During law school, she served on the Cardozo Law Review.
Education
Benjamin N. Cardozo School of Law (JD)
Brandeis University (BA)
Recognition & Awards
The National Law Review: Recognized as a "Go-To Thought Leader" for Immigration Law (2019)
Recipient of the Irish International Immigrant Center's Solas Award (2014)
The American Lawyer & Corporate Counsel: Woman Leader in The Law (2019)
Who's Who Legal: Recognized as "Thought Leader" for Corporate Immigration (2019)
The Global Business Magazine and the Professional Sector Network Global Awards: Immigration Adviser of the Year – Boston, USA (2018)
Chambers Global Guide: Immigration: Business (2015 – 2019)
Named to the National Law Journal's list of Immigration Trailblazers (2018)
International Advisory Experts Award: Immigration Lawyer of the Year in Massachusetts (2018 – 2019)
Legal 500 Hall of Fame: Immigration (2018)
Lawyer Monthly – Women in Law Award: Immigration Law (2017)
JD Supra: Top Author, Readers' Choice Awards – Immigration (2017)
Chambers USA: Nationwide – Immigration (2013 – 2019)
Recommended as a leading lawyer by The Legal 500 United States for Labor and Employment: Immigration (2013 – 2019)
Finance Monthly Global Awards: Corporate Immigration Lawyer of the Year USA (2017 – 2018)
Martindale-Hubbell AV Preeminent
Best Lawyers in America: Immigration Law (2007 – 2020)
Named to the Short List for Corporate Immigration - USA by Finance Monthly (2014)
Massachusetts Lawyers Weekly: Circle of Excellence Award (2013)
International Who's Who of Corporate Immigration Lawyers (2002 – 2014, 2016 – 2019)
Massachusetts Super Lawyers: Immigration (2004, 2008 – 2013)
Massachusetts Lawyers Weekly: Women of Justice Award (2008)
Involvement
Co-chair, Immigration Subcommittee, ABA International Law and Practice Section
President, Board of Directors, Political Asylum/Immigration Representation (PAIR) Project
Frequent Guest Lecturer, MIT
Member, Immigration Editorial Advisory Board, Law 360
Past chair, Immigration Committee, Boston Bar Association International Section
Recent Insights
News & Press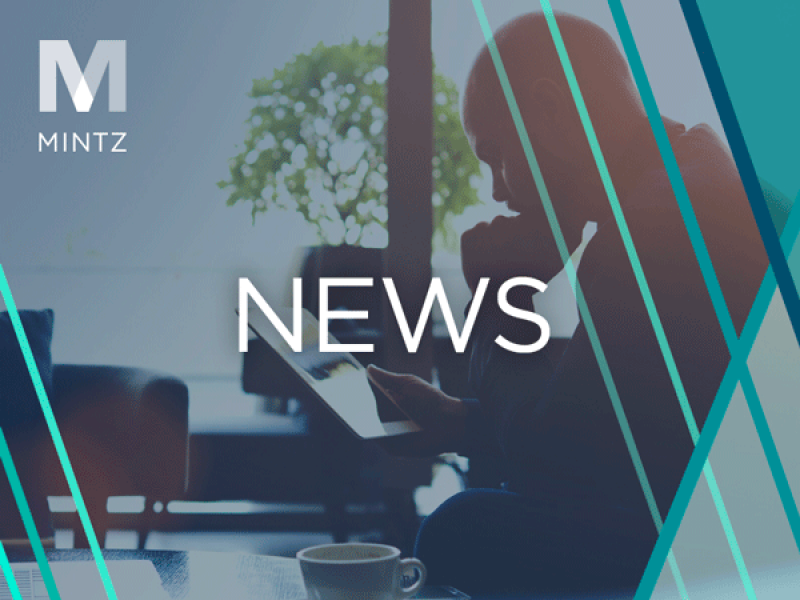 An article published by Massachusetts Lawyers Weekly reported that a victory secured in federal court by lawyers from Mintz and the American Civil Liberties Union is having a profound effect on the way bond hearings are conducted in deportation cases. The article included commentary from attorneys on the front lines in the Boston immigration court. One lawyer called the ruling a "breath of fresh air" and a "massive change in the law."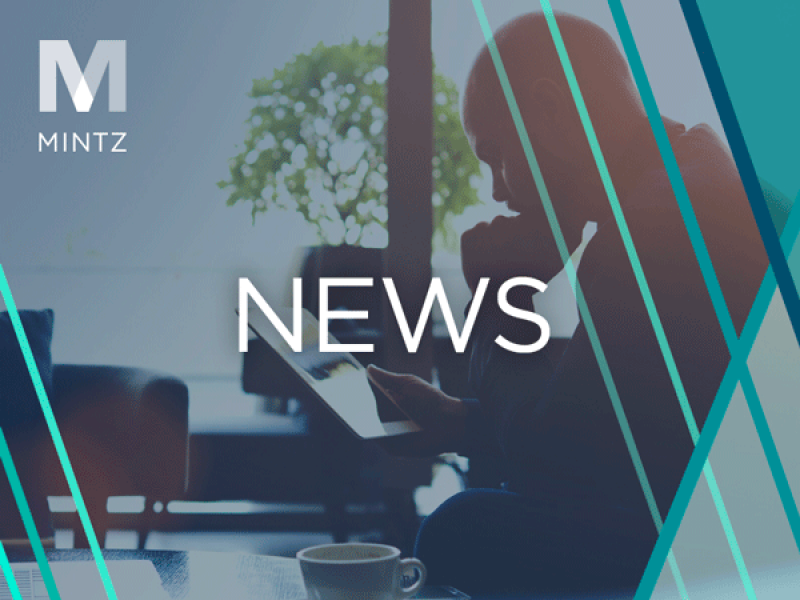 Articles published by Law360 and MassLive reported that Mintz, together with the ACLU of Massachusetts and the ACLU of New Hampshire, achieved a groundbreaking victory for immigrants' rights when Chief U.S. District Judge Patti B. Saris ruled that the government's practice of detaining certain immigrants by default violates both due process and the Administrative Procedure Act.

The first-of-its-kind class action lawsuit, Pereira Brito v. Barr, was filed in June on behalf of immigrants who were jailed due to flawed detention hearings in which the detainee was required to bear the burden of proof as to not being a flight risk or a danger to the community. The latest ruling holds that the class of immigrants are entitled to bond hearings at which the government bears the burden of justifying an immigrant's detention, and at which the immigration court must consider someone's ability to pay when setting a bond amount.

The Mintz pro bono team representing the plaintiffs in this case includes Members Susan Finegan and Susan Cohen, Special Counsel Andrew Nathanson, and Associates Mathilda McGee-Tubb, Jennifer Mather McCarthy, and Ryan Dougherty.