Delaware Court of Chancery Extends the Fiduciary Duty of Oversight (i.e., Caremark Claims) to Corporate Officers
Until the Delaware Court of Chancery issued its recent decision in In re McDonald's Corp. Stockholder Derivative Litigation[1] ("McDonalds"), it was unclear if claims for breach of the fiduciary duty of loyalty premised on a lack of oversight first established by In re Caremark International Inc. Derivative Litigation[2] ("Caremark") in 1996, with respect to directors, also applied to corporate officers of Delaware corporations. In McDonalds, the Delaware Court of Chancery pronounced, unequivocally, that "[t]his decision clarifies that corporate officers owe a duty of oversight.  The same policies that motivated [the Delaware Court of Chancery in Caremark] to recognize the duty of oversight for directors apply equally, if not to a greater degree, to officers."[3]
Legal Background and Analysis
Under the Caremark test, as later adopted by the Delaware Supreme Court in Stone v. Ritter[4], liability to directors for failing to properly discharge their duty of oversight arises under two different "prongs" of the test, where either: "(1) directors utterly failed to implement any reporting or information system or controls; or (2) having implemented such a system or controls, consciously failed to monitor or oversee its operations thus disabling themselves from being informed of risks or problems requiring their attention."[5]
In the derivative shareholder lawsuit[16] at issue in the McDonalds case, the plaintiffs did not allege that the Chief People Officer of McDonalds failed to make a good faith effort to establish information systems (i.e., an Information Systems Claim), and, instead, made a Red-Flags Claim by asserting that the Chief People Officer breached his duty of oversight by consciously ignoring red flags.[17]  In particular, the complaint cited statements from employees that the human resources function, under the supervision of the Chief People Officer, "turned a blind eye" to complaints about sexual harassment, including coordinated complaints filed by restaurant workers and a ten-city strike. Further, because the Chief People Officer also allegedly engaged in acts of sexual harassment, the court concluded that "it is reasonable to infer that the officer consciously ignored red flags about similar behavior of others."[18]
Practice Points Regarding Oversight Duties of Corporate Officers
In order to minimize exposure to liability for a breach of the duty of oversight by corporate officers, we recommend that management take the following actions:
Each corporate officer should identify, at a minimum, the essential and mission-critical compliance with laws or regulatory mandates facing the company that are within the scope of the officer's authority and establish a monitoring systems that timely and accurately brings this information to the officer's attention. There may be heightened risk for a Caremark claim where risk to life or health or the company's obligation to comply with positive laws or regulations are involved.
Once the oversight system is in place, the officer should pay attention to any "red flag" issues that may evidence non-compliance, report that information to the officer's superior(s), and take corrective actions, as needed, to address the red flag of non-compliance.
Document all of the above actions, as litigation actions involving alleged breach of the duty of oversight are preceded by Section 220 books and records requests under the Delaware General Corporation Law. If this happens, one should be able to produce ample evidence that such officer made good faith efforts to properly execute his or her duty of oversight, including documenting: (i) that an oversight system was established, (ii) that the officer reviewed and discussed compliance issues, and (iii) that the officer followed-up on all red-flag issues, and addressed them, as needed.
---
Author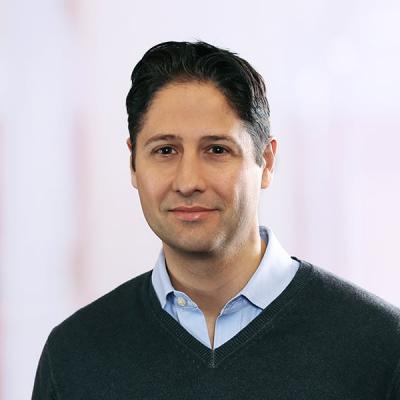 Nicholas V. Perricone is a Mintz Special Counsel who represents public and private companies and private equity firms in transactions and corporate matters. He focuses on capital formation transactions, securities law compliance, mergers and acquisitions, and general corporate representation.