Telephone and Texting Compliance News: Regulatory Update — FCC Takes Action Against Repeat Robocaller, Legislators Seek Higher Robocalling Penalties, Twilio Stops Illegal Robocallers
The Federal Communications Commission's Enforcement Bureau ("Bureau") took swift action to shut down a repeat robocaller trying to evade enforcement. On February 15, the Bureau issued a cease-and-desist letter to OneEye LLC ("OneEye") ordering the company to investigate and take steps, including blocking, to mitigate suspected illegal robocalling traffic on its network. In its investigation, the Bureau, working with the Industry Traceback Consortium, found that OneEye was the successor to PZ/Illum Telecommunications ("PZ/Illum"), which had received a cease-and-desist letter from the Bureau on October 21, 2021. The Bureau discovered that PZ/Illum's owner, Prince Anand, claimed to have shut down PZ/Illum following the 2021 cease-and-desist letter but instead immediately created OneEye to evade enforcement and continue transmitting illegal robocalls – intentionally leaving his name off the company's formation paperwork. The Bureau's investigation also found that since the 2021 cease-and-desist letter, OneEye has appeared in 100 tracebacks as a gateway provider for suspected illegal robocalls.
As with previous cease-and-desist letters, OneEye was required to report its mitigation steps to the Enforcement Bureau and Industry Traceback Consortium by February 17, 2023. OneEye must also report its measures to prevent future illegal traffic on its networks by March 1, 2023.
The Bureau also issued a concurrent Robocall Enforcement Notice to All U.S.-Based Voice Service Providers (also referred to as a "K4 Notice"), which notifies OneEye that it has until March 1, 2023, to fully comply with the cease-and-desist letter. The K4 notice also warns OneEye that should it fail to fully comply or its response be deemed insufficient, the Bureau will publish a Final Determination Order requiring all U.S.-based voice service providers to block all of OneEye's traffic.
U.S. Representatives David Kustoff (TN-08) and Deborah Ross (NC-02) reintroduced a bill that would add harsher fines and even possible jail time for certain violations of the Telephone Consumer Protection Act ("TCPA"). If passed, the Deter Obnoxious, Nefarious, and Outrageous Telephone Calls Act of 2023 ("DO NOT CALL Act") would provide for stricter penalties for companies and individuals who intentionally make illegal robocalls. Specifically, the DO NOT CALL Act would allow for prison terms of up to one year for willfully and knowingly violating the TCPA and up to three years for "excessive or repeated" violations. The DO NOT CALL Act would also double the TCPA's current statutory maximum fine for falsifying caller ID information – a common robocalling practice known as "spoofing" from $10,000 per spoofed call to $20,000.
Noting that in 2022, Americans received over 50 billion robocalls and lost approximately $40 billion to telephone scams and fraud, Congressman Kustoff, in urging his colleagues to support the bill, said, "I introduced the DO NOT Call Act with Congresswoman Ross to give our judicial system more authority to protect Americans from receiving these calls, and from being scammed and defrauded as a result." Congresswoman Ross agreed, explaining that "[t]he troubling rise in robocalls isn't just annoying – it poses a serious threat to consumers, especially older Americans. Malicious actors and companies are targeting vulnerable Americans with aggressive, manipulative tactics to extract sensitive personal information and defraud and scam victims. There is an urgent need for Congressional action to protect consumers, deter predatory robocalls, and hold individuals and companies accountable."
The DO NOT CALL Act has been referred to the House Committee on Energy and Commerce.
Following up on a report from last month, Twilio Inc. ("Twilio") reported that it has shut down access to its platform by the originators of a nationwide mortgage scam robocalling campaign – PhoneBurner Inc. and MV Realty PBC, LLC. As we previously reported, the Commission's Enforcement Bureau took action against a national mortgage scam robocalling campaign. Included in that action was a cease-and-desist letter to Twillio ordering the company to mitigate unlawful traffic on its network and respond to the Bureau within 48 hours. Twilio reports that it responded immediately and has fully complied with the letter.
In noting its swift response, representatives from Twilio said, "[The company] takes any concerns related to fraudulent actors on its network extremely seriously and will continue to cooperate fully with the Bureau regarding the allegations in the Bureau's Notice."
Authors
Russell H. Fox is a wireless communications attorney at Mintz. He guides clients through federal legislative, regulatory, and transactional matters. Russell also participates in FCC proceedings, negotiates spectrum agreements, and represents clients in spectrum auctions.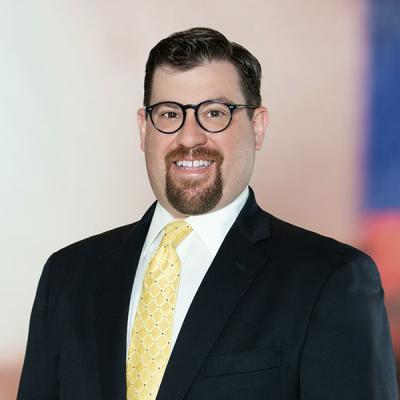 Jonathan Garvin is an attorney at Mintz who focuses on legal challenges facing companies in the communications and media industries. He advises clients on transactional, regulatory, and compliance issues before the FCC involving wireless, broadband, broadcast, and cable matters.