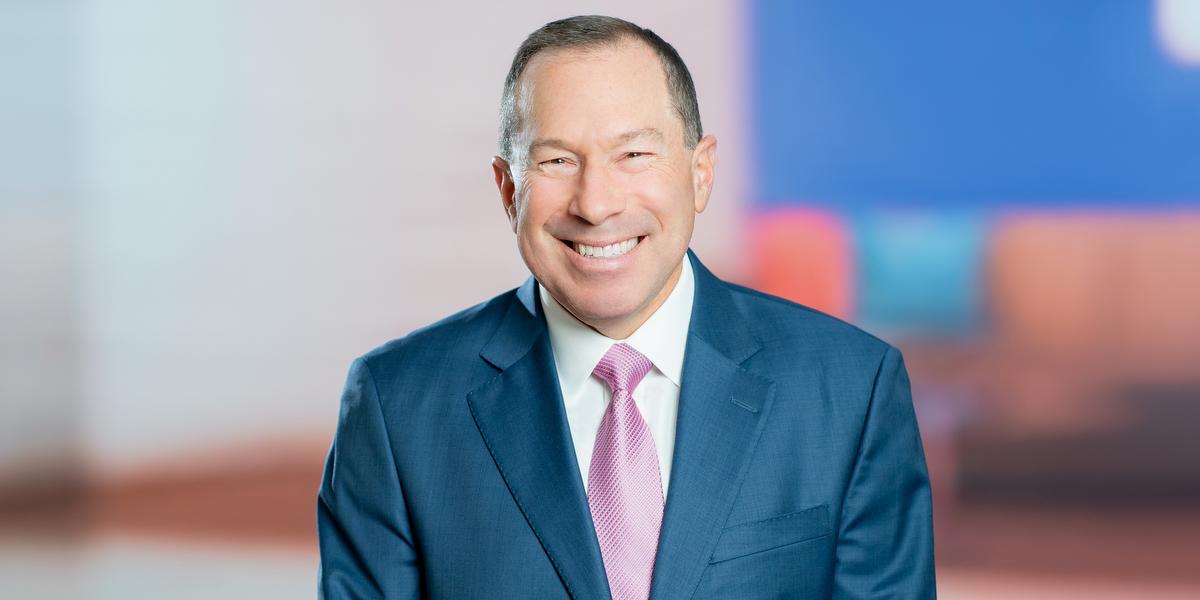 With over 35 years in the wireless telecommunications industry, Russell is among the most experienced wireless communications attorneys in the country. Unique among his peers, Russell assists clients on federal legislative, regulatory, and transactional matters. He analyzes legislation on behalf of clients, participates in proceedings before the FCC and other federal agencies, negotiates spectrum agreements, and represents wireless providers in spectrum auctions. He is also frequently consulted on matters involving US spectrum use and policy.
Whether they are in the middle of a transaction with difficult regulatory issues, working with Congress on legislative drafting, or securing critical operational authority, clients value Russell's accessibility and ability to find creative solutions. He works with major telecommunications providers, trade associations, equipment manufacturers, public safety organizations, and entrepreneurs proposing new products or services.
Before joining the firm, Russell was a partner and head of the telecommunications department in the Washington office of a major Chicago-based law firm, where he represented users and providers of telecommunications services and equipment. Previously, he was the executive director and president of the American SMR Network Association, Inc., where he established offices of a national trade association representing a segment of the wireless telecommunications industry.
Education
Duke University (JD)
University of Rochester (BA)
Experience
Transactions
Represented T-Mobile before the Federal Communications Commission (FCC) in its acquisition of radio spectrum covering operations in Montana and Wyoming. The approval was predicated on securing a waiver of the FCC's rules because the previous holder of the spectrum licenses failed to construct the station as required, which would have otherwise caused cancellation of the licenses subject to the transfer request. Against heavy opposition, the FCC approved the transaction and waiver request.
Represented Straight Path Communications, as it entered into a historic Consent Decree with the Federal Communications Commission (FCC), in its merger with Verizon Communications Inc. The Consent Decree permitted Straight Path to retain its most high-value FCC licenses in the face of an FCC investigation into potential rule violations. As a result of the Consent Decree, Straight Path was able to enter into an agreement with Verizon for $3.1 billion in value.
FCC Regulation
Serve as primary outside counsel to Wi-Fi Alliance on FCC regulatory matters. Among the many successes Wi-Fi has enjoyed with our assistance is increased access to spectrum and the expected initiation of an important rulemaking proceeding that will allow the Wi-Fi industry access to even more spectrum that will support advanced technologies.
Assisted Trimble Inc., a major manufacturer of GPS equipment, defend a threat by an entity that wished to propose a service in adjacent frequency spectrum that would have threatened the reception of GPS signals.
Successfully negotiated a consent decree with the FCC under which Radwin, a manufacturer of advanced telecommunications equipment, was able to pay a modest forfeiture penalty and implement a compliance program. Radwin marketed equipment in the U.S. in a manner inconsistent with the FCC's rules.
Assisted T-Mobile in its successful participation in an FCC auction of advanced wireless service spectrum.
Successfully drafted new rules on which the FCC has sought comment on behalf of Radwin, a manufacturer of advanced telecommunications equipment that manufactures products constrained by FCC rules.
Recognition & Awards
Martindale-Hubbell AV Preeminent
Best Lawyers in America: Communications Law (2019 – 2021)
Recommended by the Legal 500 United States for Telecom & Broadcast: Regulatory (2017 - 2020)
Involvement
Member, Federal Communications Bar Association
Fellow, Radio Club of America