CMS Requests Comments on Changes to Star Rating Methodology
Written by Roy Albert and Susan Berson
CMS is soliciting comments from Medicare Advantage Organizations, Prescription Drug Plan Sponsors, and other interested parties on its Proposed Methodology for 2013 Plan Ratings (the "Proposed Methodology").   The Proposed Methodology both adds and modifies existing measures used in calculating plan ratings, which are also referred to as "star ratings."   Plan ratings are a product of various performance measures to rate Medicare Advantage plans and Prescription Drug Plans based on the quality of their offerings.  Plan ratings are publicly available on CMS's website and use a scale of one to five stars.  They have become increasingly important because the Affordable Care Act included a requirement that CMS use plan ratings to award quality bonus payments beginning in 2012.   Plan ratings thus can impact overall reimbursement.
The Proposed Methodology adds the following measures to the 2013 Plan Ratings:
Measures from the Hospital Inpatient Quality Reporting Program (Part C)
Survey measures of care coordination from the Consumer Assessment of Healthcare Providers and Systems (CAHPS) survey that will be administered in 2012 (Part C)
Medication Therapy Management (MTM) program measures related to comprehensive medical reviews (Part D)
A quality improvement measure (Parts C and D)
As described in the Proposed Methodology, CMS also may modify various existing measures, including:
Medicare Plan Finder composite (Part D)
High-Risk Medication measure (Part D)
Adherence measures (Part D)
Timely decisions about appeals (Part C)
Call Center – Foreign Language Interpreter and TTY/TDD Availability (Parts C and D)
Enrollment Timeliness (Parts C and D)
Beneficiary Access and Performance Problems (Parts C and D)
The Proposed Methodology uses both the same four-star thresholds, which CMS has set for "high quality" plans that may receive quality bonus payments, and the same weighting system for different categories of performance measures as the 2012 Plan Rating Methodology.
CMS will consider all comments received by January 13, 2012 at 5pm EST prior to finalizing the methodology for 2013 Plan Ratings.  CMS will provide additional guidance regarding anticipated changes to 2013 Plan Ratings in the 2013 Call Letter, which CMS expects to publish by April 2, 2012.  Stakeholders should consider taking advantage of the opportunity to comment on the Proposed Methodology because CMS will consider the comments when drafting the 2013 Call Letter.
Authors
Member / Chair, Health Law Practice
Karen S. Lovitch is a Mintz attorney who represents health care companies in regulatory, transactional, and operational matters. She advises them on health care regulations such as the Stark Law and the Clinical Laboratory Improvement Amendments of 1988.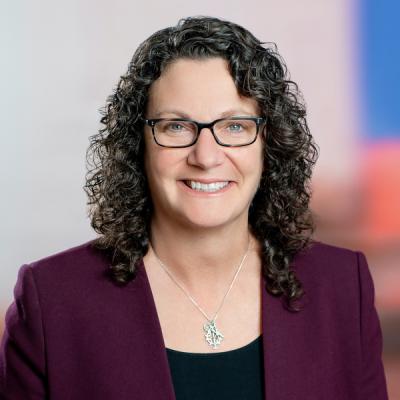 Member / Managing Member, DC Office; Chair, Health Law, Communications, Antitrust & ML Strategies Division
Susan W. Berson is part of Mintz's leadership team. She's an attorney who advises managed care organizations, pharmaceutical services providers, industry investors, and other health care clients. She also provides counsel on the Medicare and Medicaid programs.