CMS Issues Final Rule Impacting Medicare Advantage and Medicare Part D Programs for Contract Year 2013
Written by Roy Albert, Susan Berson, and Tara Swenson 
The Centers for Medicare & Medicaid Services ("CMS") recently published final regulations implementing program and technical changes to the Medicare Advantage ("MA") and Medicare Prescription Drug ("Part D") benefit programs.  In the final rule, CMS addressed comments from various stakeholders on the proposed regulations published back in October.  The final regulations came out on the same day CMS issued the Announcement of Calendar Year 2013 MA Capitation Rates and MA and Part D Payment Policies and Final Call Letter.
The scope of the regulations is broad, and they include technical clarifications as well as programmatic changes.
Among other things, CMS finalized various regulations necessary to phase out the Part D coverage gap (also known as the "donut hole") for Medicare beneficiaries who do not already receive low income subsidies.  Although CMS already implemented some of the provisions related to the phase-out of the coverage gap through program guidance in 2011, CMS codified the existing Coverage Gap Discount Program requirements "through full notice and comment rulemaking to provide additional transparency and a formal framework for operating the [Coverage Gap] Discount Program and enforcing its requirements."
The final rule also implemented section 1150A of the Social Security Act, as amended by section 6005 of the Affordable Care Act, which adds transparency requirements for pharmacy benefit managers ("PBMs"), including reporting requirements, confidentiality protections for beneficiaries, and a penalty provision for PBMs.
In addition, CMS amended its regulations to permit prescribers to request a reconsideration on an enrollee's behalf without completing an appointment of representative form.  CMS stated that change will make the Part D appeals process more accessible to beneficiaries.
Under the new regulations, CMS will have the authority to terminate contracts of MA and Part D plans sponsors that fail to receive plan ratings (or "star ratings") of at least three stars for three consecutive years.  MA and Part D plan sponsors are rated on a 1 to 5 star scale based on various measures that correspond to different operational requirements of the MA and Part D programs.  CMS views a rating of 3 stars as "average" and the "lowest acceptable rating."  CMS therefore promulgated regulations that authorize prospective termination of MA and Part D contracts that fail to meet the three star threshold for three consecutive years, beginning with star ratings issued in 2012 for the 2013 contract year.
CMS also gave new flexibility in benefits provided for Fully-Integrated Dual Eligible Special Needs Plans ("FIDE SNPs").  This new authority enables dual eligible SNPs to offer additional supplemental benefits that other MA plans may not provide, including non-skilled nursing services, personal care services, and other long-term care services that CMS determines may better integrate care for the dual eligible population.  These supplemental benefits must meet integration and performance standards and may not add additional costs to beneficiaries.
Finally, CMS finalized provisions that:  (1) clarify that MA plans may limit durable medical equipment ("DME") to "preferred" brands and manufacturers as long as several requirements are satisfied that ensure enrollees have access to all categories of DME specified in the Social Security Act; (2) establish and apply a daily cost-sharing rate (that Part D plan sponsors must provide upon request beginning in January 2014) as part of a plan's drug utilization management and fraud, abuse, and waste control programs; and (3) require Part D plan sponsors to include an active prescriber National Provider Identifier on prescription drug event records submitted to CMS.
Author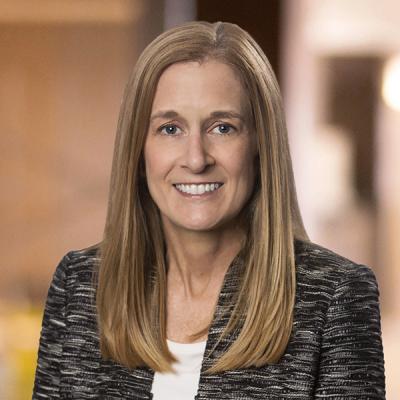 Chair, Health Law Practice & Co-Chair, Health Care Enforcement Defense Practice
Karen advises industry clients on regulatory, transactional, operational, and enforcement matters. She has deep experience handling FCA investigations and qui tam litigation for laboratories and diagnostics companies.